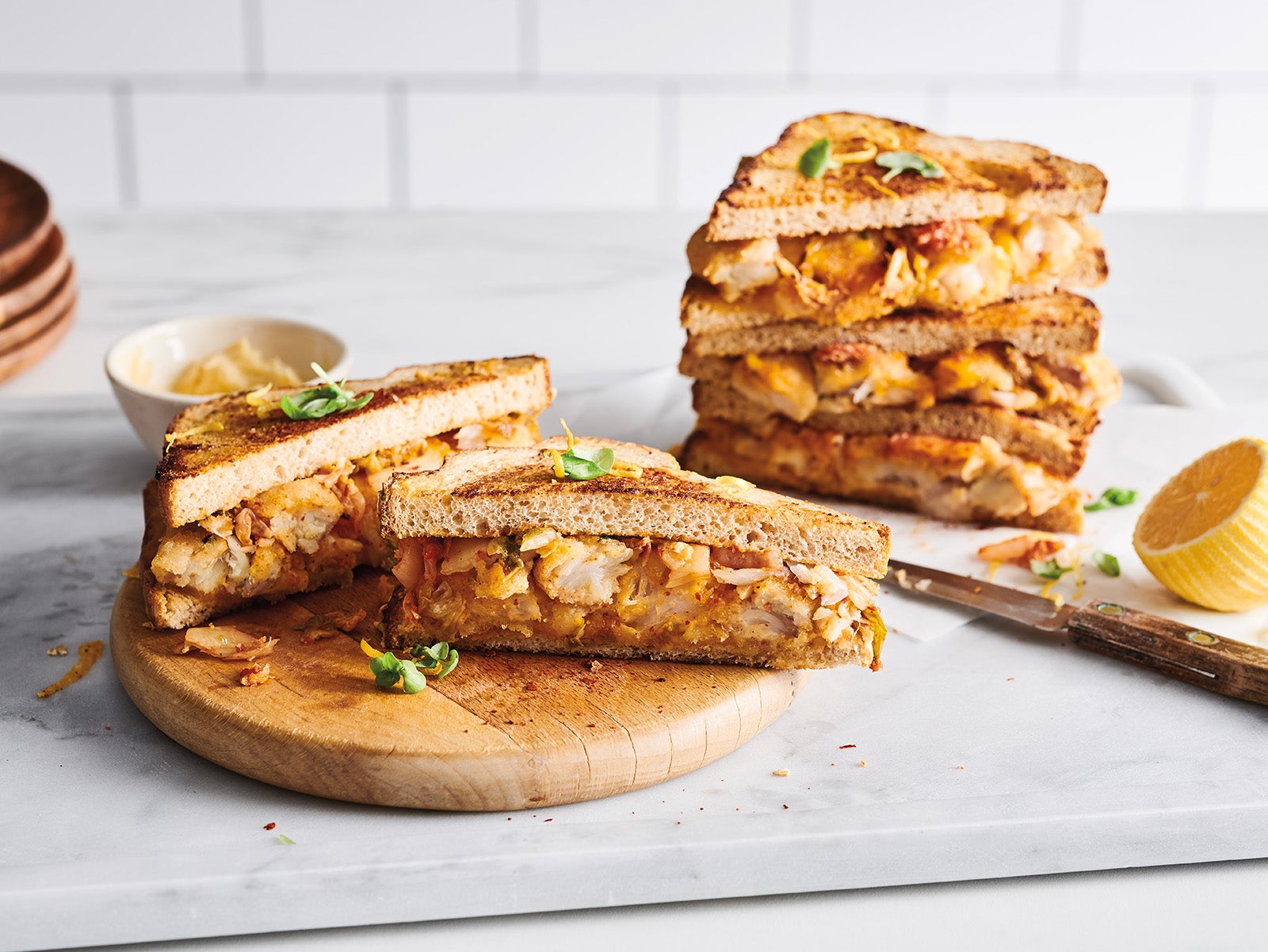 The Fork & Fin® Dill Pickle Kimchi Miso Grilled Cheese Sandwich
20 minutes 4 servings
It's well-known in food circles that kimchi is amazing in a grilled cheese sandwich. But combining kimchi and melty cheese along with miso and Dill Pickle fish makes for an incredible umami bomb in this mashup sandwich. Finish it with a sprinkle of lemon zest, Korean pepper and shiso and you will not be disappointed!
Ingredients
1/4 cup softened butter

2 tablespoons white or red miso

8 1/2 slices firm white or sourdough bread

1 cup sharp cheddar

2-4 tablespoons chopped kimchi

8 pieces Trident Seafoods®The Fork & Fin Food Truck Breaded Appetizers Dill Pickle Style

1 teaspoon grated lemon zest

Korean pepper

Shredded shiso or fresh basil
Directions
Prepare fish according to package directions. Coarsely chop.

Preheat oven to 450°F. Line a sheet pan with parchment or a Teflon cooking sheet.

In a small bowl, combine the butter and miso. Spread 4 slices of bread with half the butter and place the butter side down on the prepared sheet pan. Top with the cheddar, kimchi and fish and cover with the remaining bread slices.

Spread the tops of the bread with the remaining miso butter and bake until browned and crisp on the underside, about 5 minutes. Flip with a spatula and bake another 3-4 minutes or until browned and cheese is melted.

Cut into wedges, sprinkle with lemon zest, Korean pepper and shiso or basil and serve.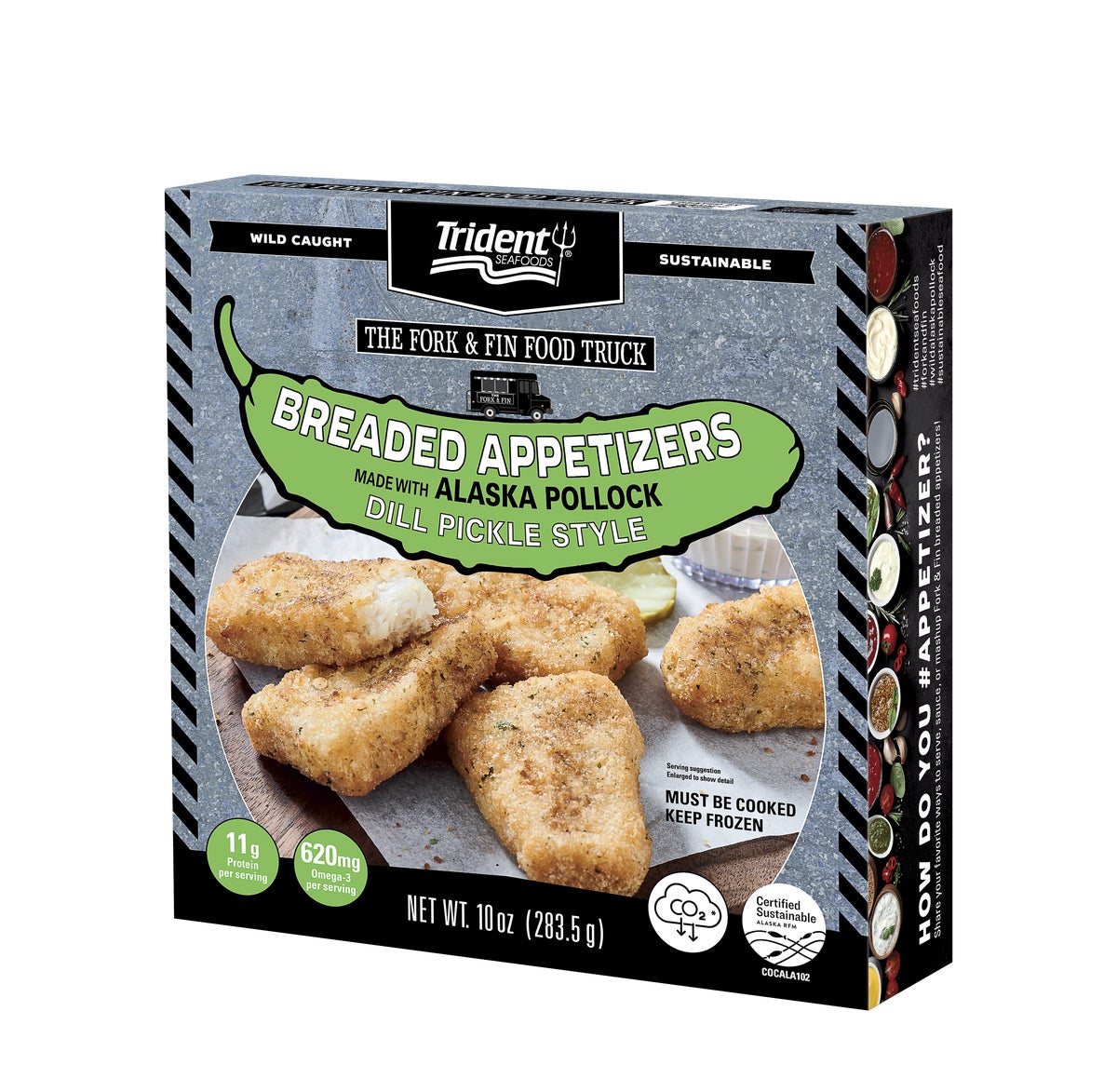 Trident Seafoods
The Fork & Fin Food Truck™ Breaded Appetizers Dill Pickle Style
10 oz
Learn More