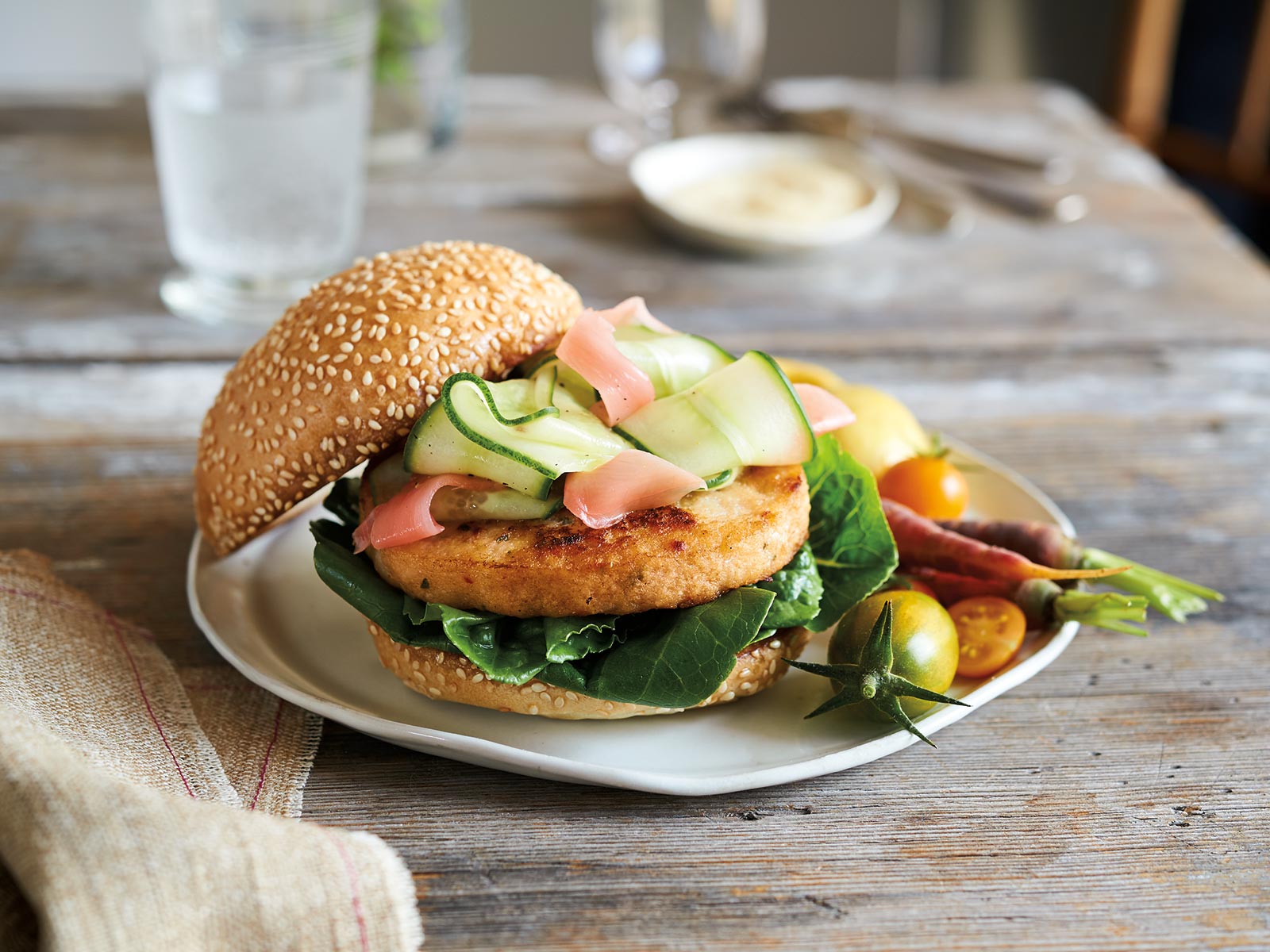 Wild Alaska Pollock Burger with Miso
20 minutes 4 servings
Here's an Asian take on the fish burger, loaded with a miso mayo and quick ginger cucumber pickles.
Ingredients
4 Burgers Trident Seafoods® Alaska Pollock Burgers

1/3 Cup Mayonnaise

2 Tablespoon White Miso

1/8 teaspoon Toasted Sesame Oil

1 Each English Cucumber, thinly sliced

Salt & Pepper

2 Tablespoon Pickled Ginger (chopped)

2 tablespoons pickled Ginger liquid

8 Each Burger Roll (split and toasted)

1 Each Romaine Heart (leaves separated, washed and dried)
Directions
Prepare Pollock Burgers according to the directions on the package.

In a small bowl combine mayonnaise, miso and sesame oil.

In another bowl toss together the cucumber, salt and pepper and pickled ginger. Add 2 tablespoons of pickled ginger liquid and toss again.

Spread the mayonnaise mixture on the cut sides of the buns. Layer with Romaine leaves, Pollock Burgers, and cucumber mix. Add buns tops and serve.
Variation: use English, Persian, or Kirby cucumbers in the pickle mix; just slice them as thin as you can!