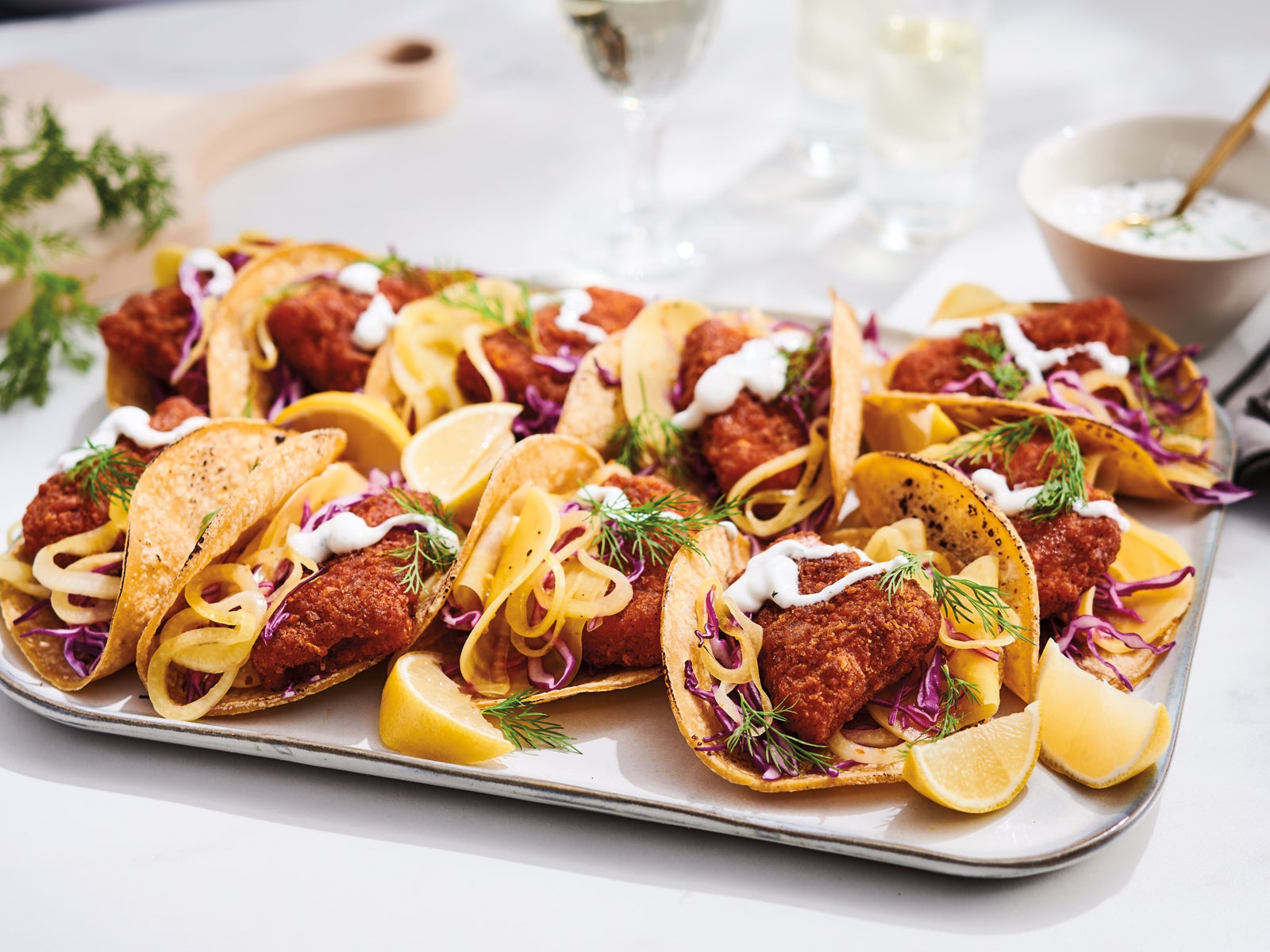 The Fork & Fin® Nashville Hots Norwegian Tacos
40 minutes 6 servings
Norwegian tacos are not your everyday street tacos, but this combo of pickled beets and onions and spicy Nashville Hots is a smashing mashup. Wrap them up in lefse (Norwegian flat breads) if you can find it; otherwise go for warm corn or flour tortillas.
Ingredients
1 each large yellow beet, peeled and very thinly sliced

1 each small yellow onion, thinly sliced

1/2 cup white vinegar

2 tablespoon water

2 tablespoon sugar

Kosher salt

Freshly ground black pepper

1 teaspoon coriander seed

1/2 teaspoon fennel seed

1/4 teaspoon mustard seed

1/2 cup sour cream

1 tablespoon chopped fresh dill

1 tablespoon lemon juice

1 pinch cayenne

3 cups thinly shredded purple cabbage

12 each taco-sized corn or flour tortillas, warmed

12 pieces The Fork & Fin® Food Truck Breaded Appetizers Nashville Hot

Garnish chopped fresh dill
Directions
Prepare fish according to package directions.

Put the beets and onion in a quart-sized heat-proof jar. Bring the vinegar, water, sugar, ¼ teaspoon each of salt and pepper, coriander, fennel and mustard seed to a boil. Pour over the beets, pushing down the vegetables into the liquid and let cool.

In a small bowl, stir together the sour cream, chopped dill and lemon juice. Season with ¼ teaspoon each salt and pepper and a pinch of cayenne.

To serve, layer the tortillas with purple cabbage, drained beets and onions and top with Nashville hots. Drizzle with dill cream and garnish with additional dill. Serve.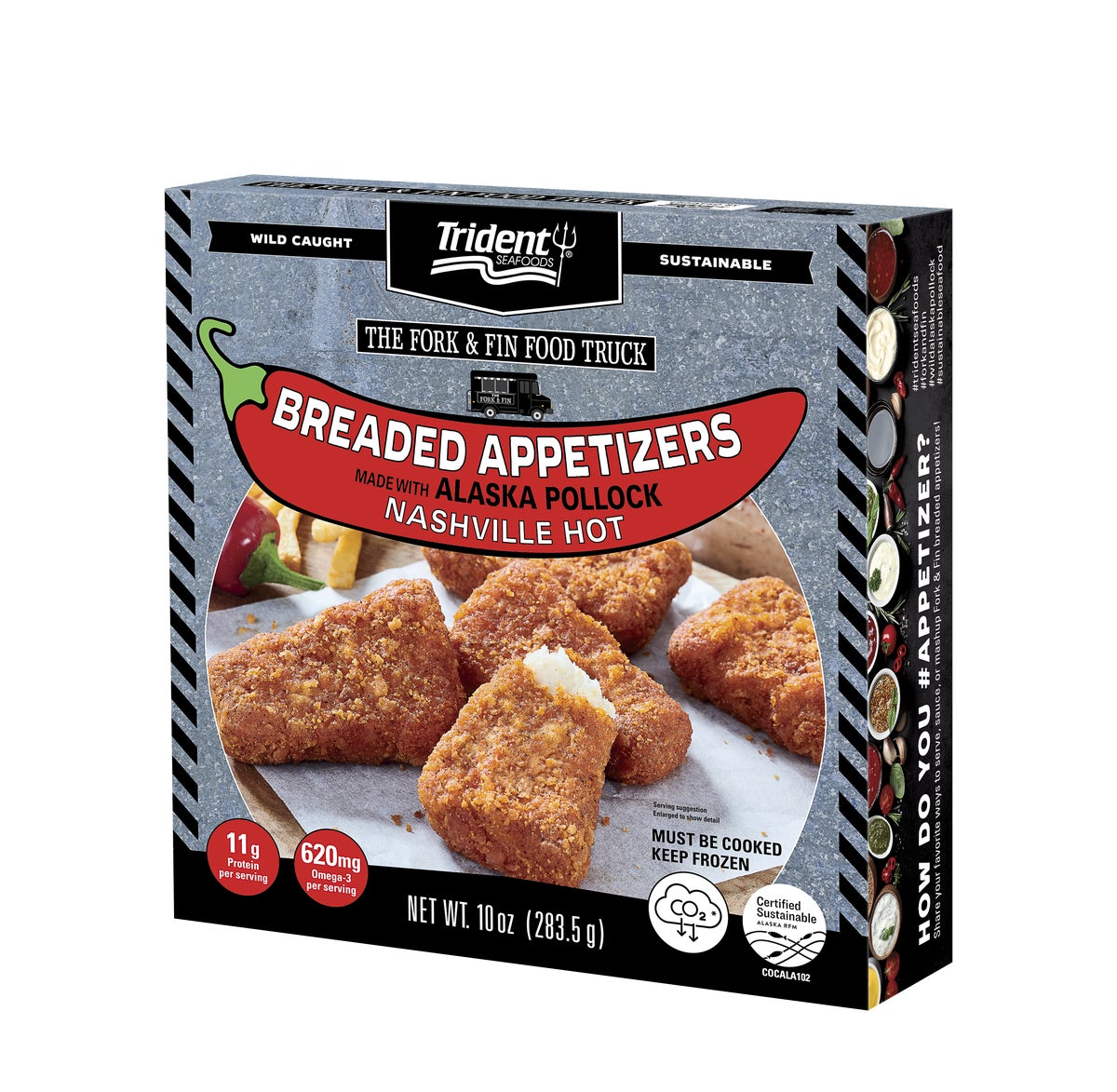 Trident Seafoods
The Fork & Fin Food Truck™ Breaded Appetizers Nashville Hot
10 oz
Learn More