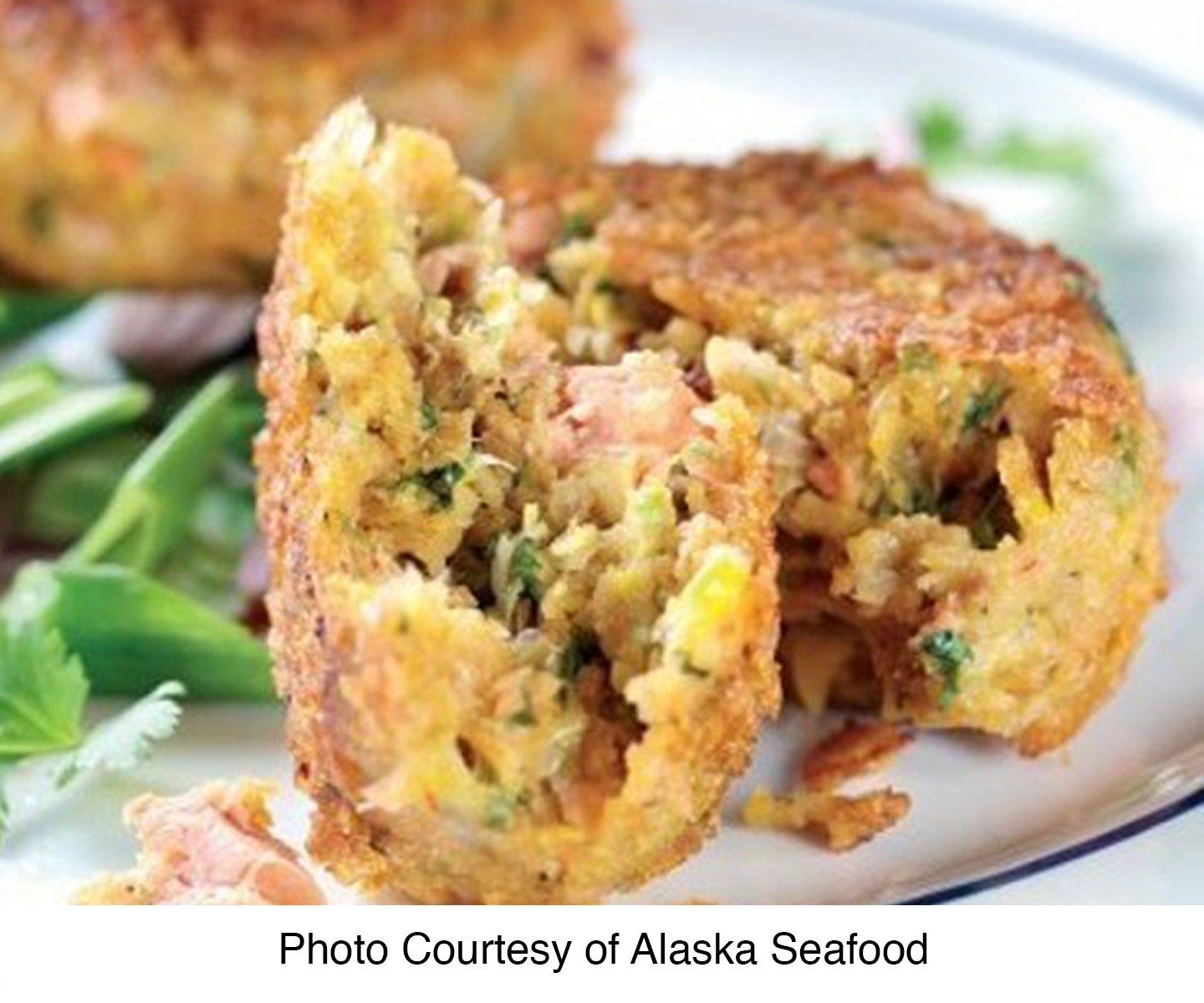 Cajun Style Alaska Salmon & Corn Cakes
15 minutes 6 - 10 servings
Cornflakes, cilantro, and Cajun spices come together with Rubenstein's® Pink Salmon in these flavor-packed cakes—a healthy meal that's high in protein. Plus, simple prep makes them a great go-to lunch or dinner entrée when you're looking for something easy. Makes 6-10 cakes
Ingredients
1 can Rubinstein's® Pink Salmon 14.75 oz

3/4 Cup Corn Kernels (fresh or frozen)

1/2 Cup Green Onion, chopped

1 Cup Cornflake crumbs, divided

1/4 Cup Mayonnaise

1 Tablespoon Lemon Juice

1 Egg (beaten)

2 Tablespoons cilantro, chopped

1-1/2 teaspoon Cajun spice blend or mild chili powder

Salt & Pepper

Vegetable Oil

Salsa or aioli, as needed
Directions
Use 1 can (14.75 ounces) or 2 cans (6-7.5 oz) Rubinsteins® or other Trident Seafoods® Alaska canned salmon, drained and chunked.

In a large bowl, break Alaska Salmon into large chunks. Mix in corn, green onions, 1/2 cup cornflake crumbs, mayonnaise, lemon juice, egg, cilantro and spice blend. Gently form salmon mixture into cakes approximately 3 inches in diameter and 3/4-inch thick. Lightly coat each cake by dipping in the remaining cornflake crumbs. Refrigerate on a parchment-lined sheet pan for 30-60 minutes.

Heat enough oil to fill a large deep pan to 1-inch depth. Cook salmon cakes over medium-high heat 3-5 minutes per side until golden brown. Drain on paper towels. Serve with your favorite salsa or aioli.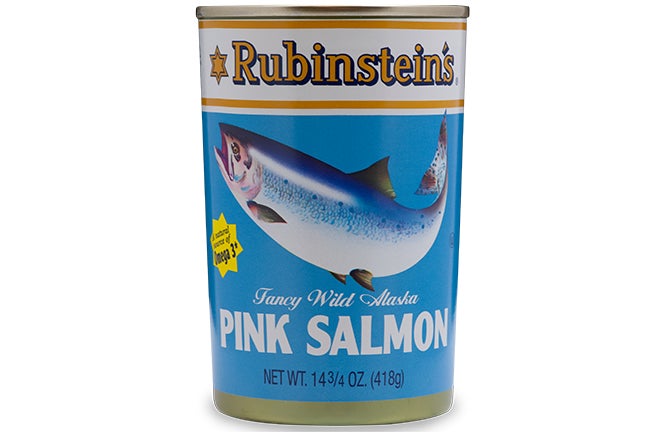 Canned Products
Rubinstein's® Pink Salmon 14.75 oz
14.75 oz
Learn More