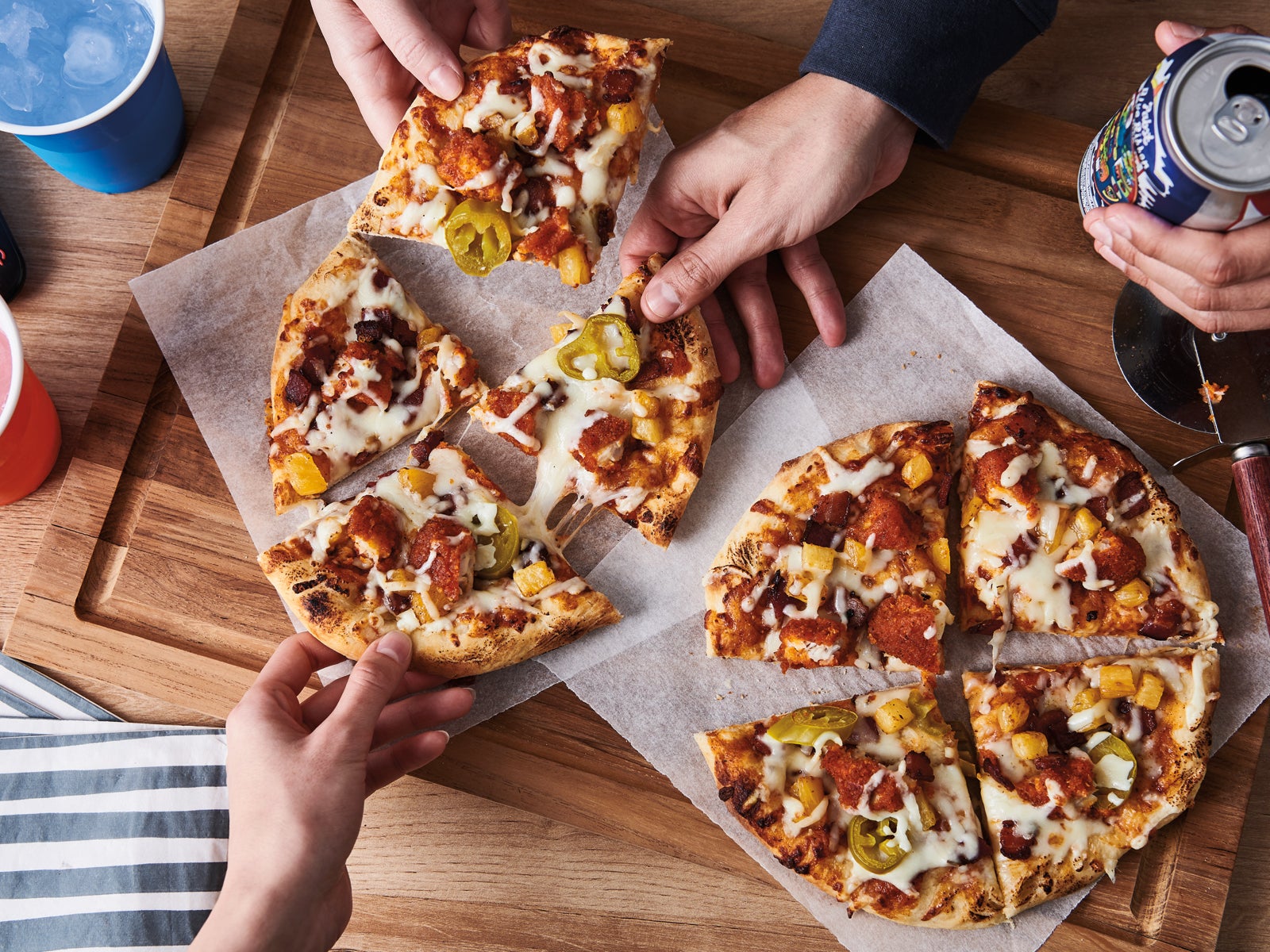 The Fork & Fin® Nashville Hots Hawaiian Pizza
30 minutes 4 servings
Pineapple on pizza can be a very controversial topic. Here it's a fabulous addition, sautéed with bacon and mingling with Nashville Hots and your favorite smoky BBQ sauce. Pickled okra finishes off this fusion mashup but if you can't find that use pickled jalapenos or even chopped dill pickles.
Ingredients
8 ounces thick-cut bacon, cut into ½-inch pieces

2 cups ½-inch chunks of fresh pineapple

1 1/2 pound pizza dough

Flour

8 tablespoon BBQ sauce

8 pieces The Fork & Fin® Food Truck Breaded Appetizers Nashville Hot

2 cup shredded mozzarella

Pickled okra or pickled jalapenos
Directions
Prepare fish according to package directions.

Preheat oven to 500°F. If you have a pizza stone, set it in the middle of the oven. If you don't have a stone, use an upside-down heavy sheet pan.

Cook the bacon until crisp in a large skillet over medium-high heat. Remove with a slotted spoon and add the pineapple to the skillet. Cook until browned and caramelized, about 5-6 minutes. Set aside.

Flour a wooden peel or upside-down rimmed sheet pan. Flour your work area.

Put a quarter of the dough ball on the work surface and stretch and shape with hands or a rolling pin to 8 to 9-inch diameter. Transfer to the peel or sheet pan and brush with 2 tablespoons of the BBQ sauce. Add a quarter of the Nashville Hots, pineapple and bacon and sprinkle with ½ cup of the cheese.

Slide the pizza onto the stone or baking sheet. Bake for 5-8 minutes or until melted and bubbling. If you'd like the top browner, turn the broiler on for 1-2 minutes.

Slide pizza onto a cutting board, sprinkle with okra or jalapenos, cut into slices and serve.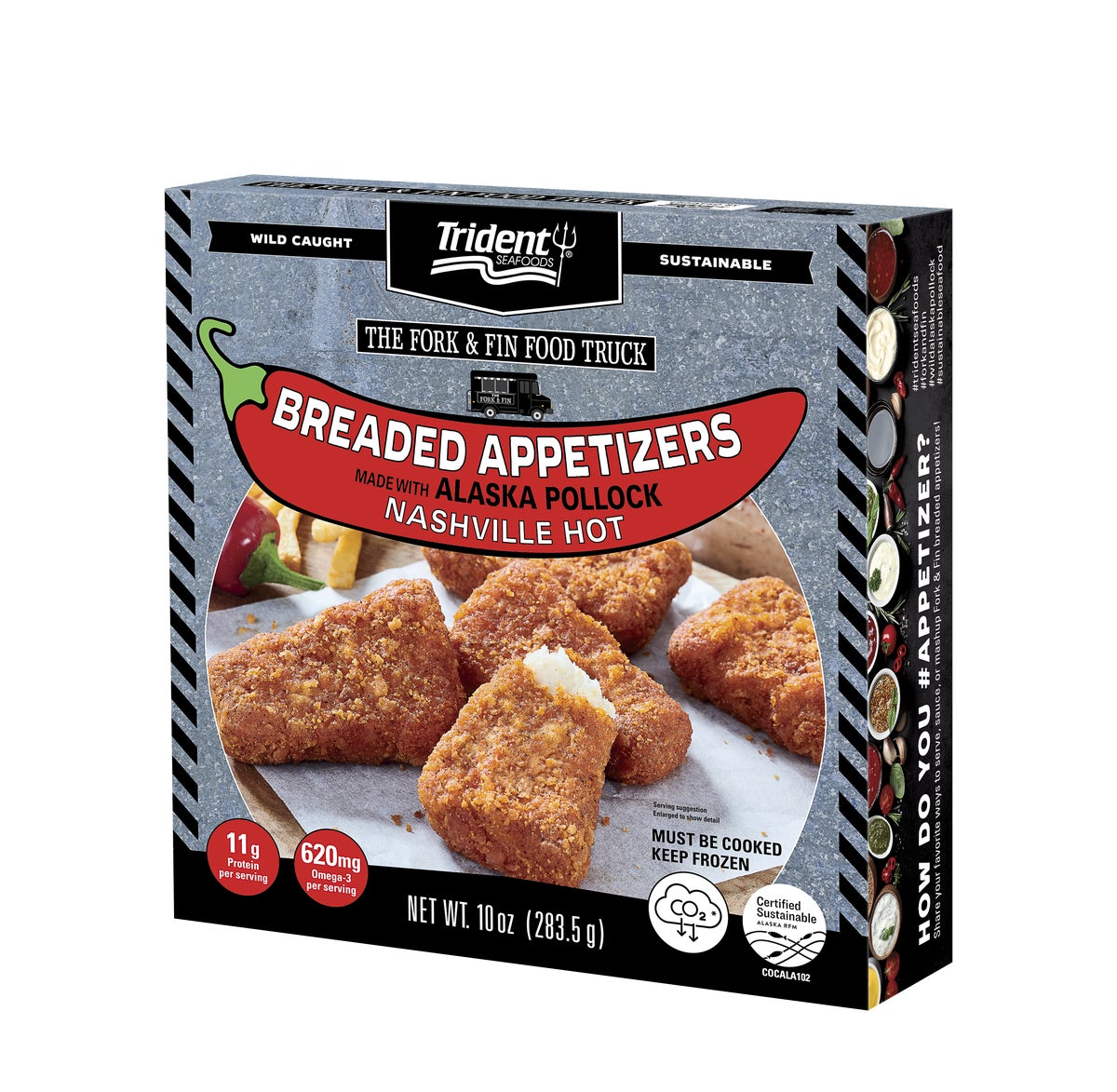 Trident Seafoods
The Fork & Fin Food Truck™ Breaded Appetizers Nashville Hot
10 oz
Learn More