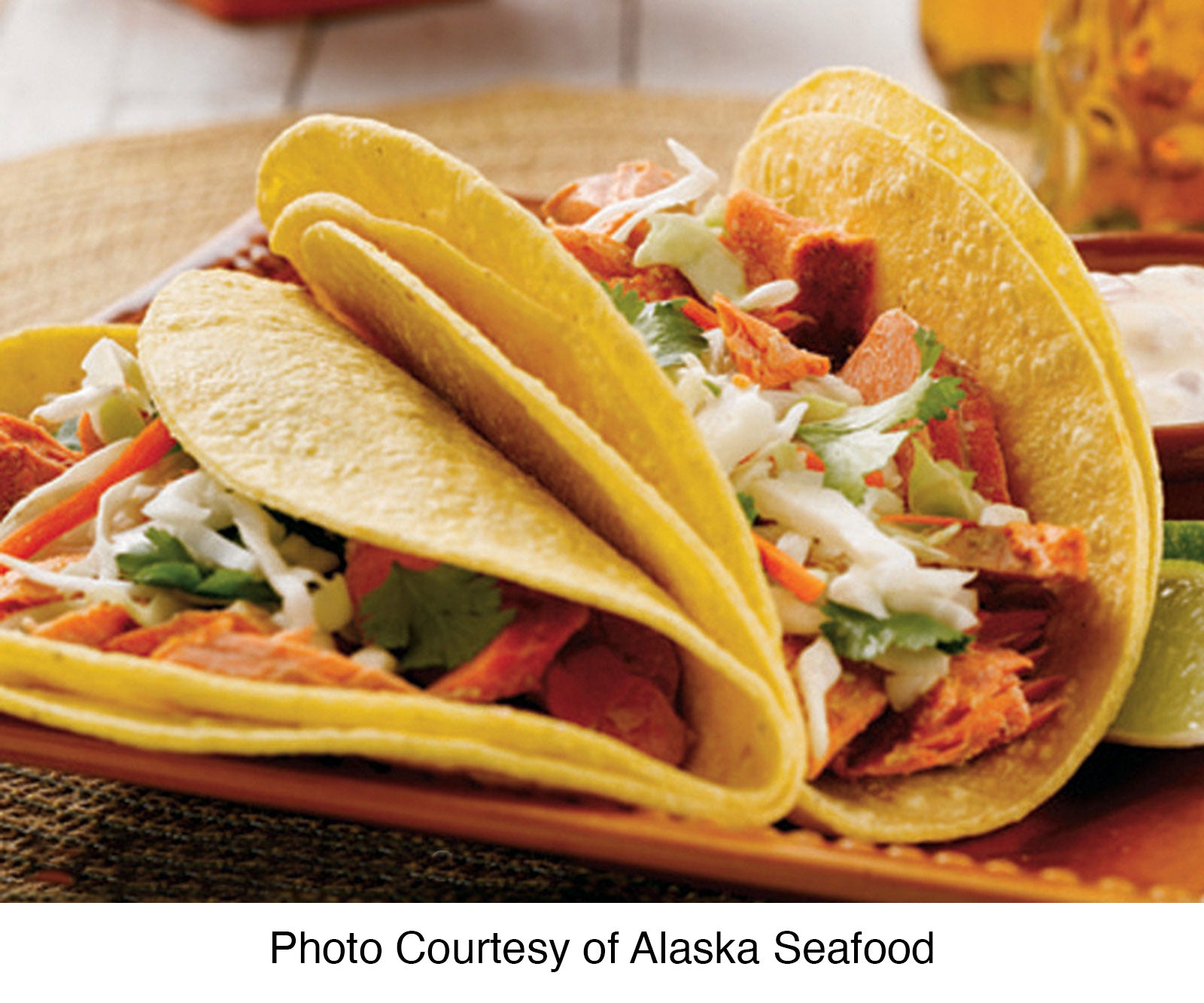 Alaska Salmon Burger Tacos
20 minutes 4 servings
Give Mexican seafood tacos a tasty spin with Trident Seafoods® Alaska Salmon Burgers. These easy-to-prepare salmon patties are rich in flavor, and high in protein and omega-3s. Break them up into bite-sized pieces, fill up a tortilla, and top with red onion, cilantro and radish slices for an appetizing lunch or light dinner. Nutrition Facts* Rounded values: Per Serving: 280 calories; 14g fat; 17g carbohydrates; 21g protein; 60mg cholesterol; 320mg sodium *This information is calculated. Data is based on laboratory analysis, information from ingredient suppliers and USDA Standard Reference values. This information is believed to be accurate, but no warranty is implied.'
Ingredients
1 Box Trident Seafoods® Alaska Salmon Burgers 11.2 oz

4-6 Each Corn Tortillas (Soft)

Varied Taco toppings (cabbage, tomatoes, red onion, cilantro, radish slices, green chile, etc.)

Varied Salsa

Varied Lime Wedges
Directions
Cook 2-3 Trident Seafoods® Alaskan Salmon Burgers according to package directions, cool, break into chunks or slice into strips and set aside.

Heat non-stick skillet over medium-high heat; add one tortilla, cook about 30 seconds on each side and place on warm platter; repeat until all tortillas needed are heated. Fill each tortilla with salmon, assorted toppings, sauce and salsa.

Serve with lime wedges.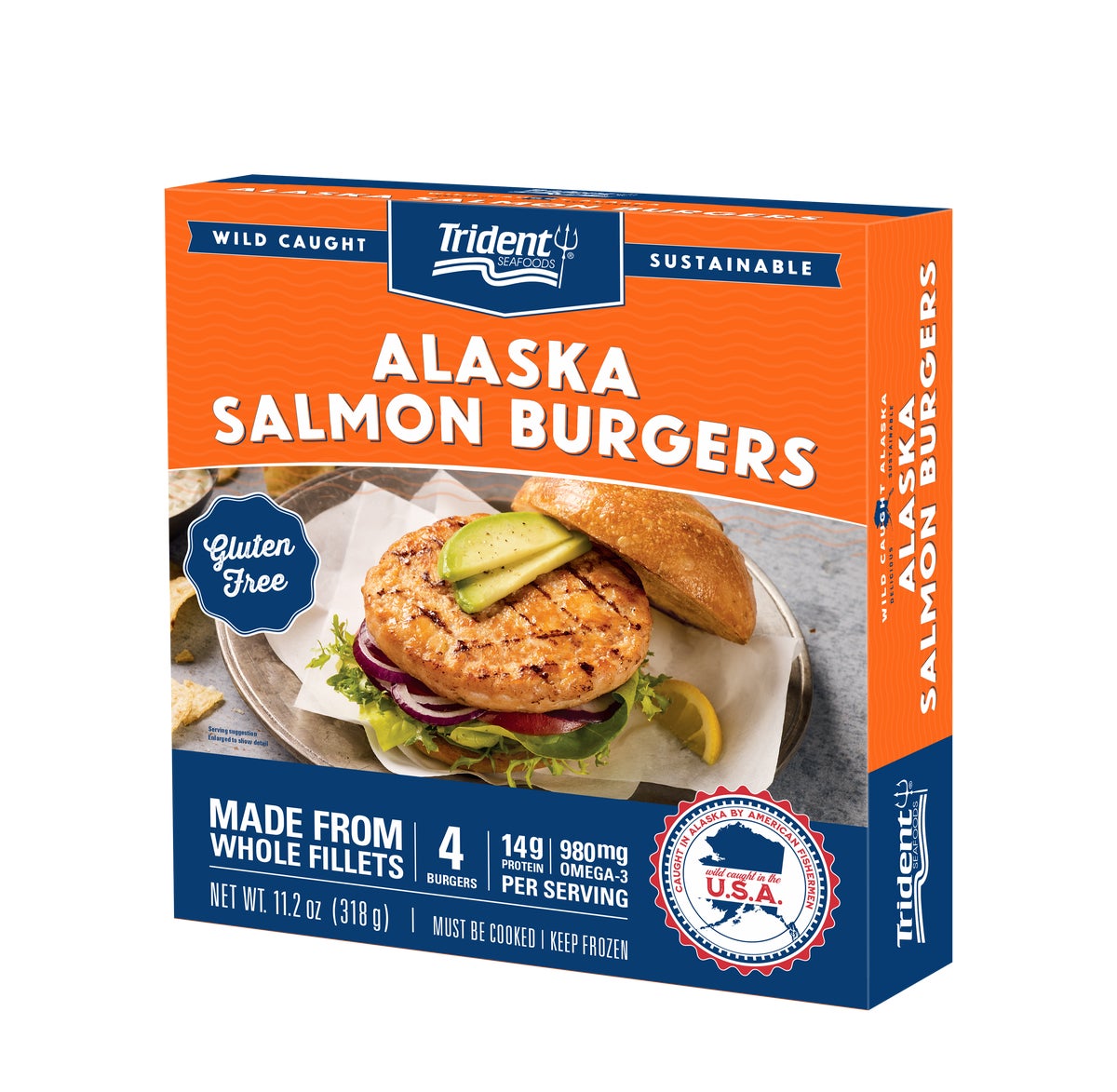 Trident Seafoods
Alaska Salmon Burgers
11.2 oz
Learn More