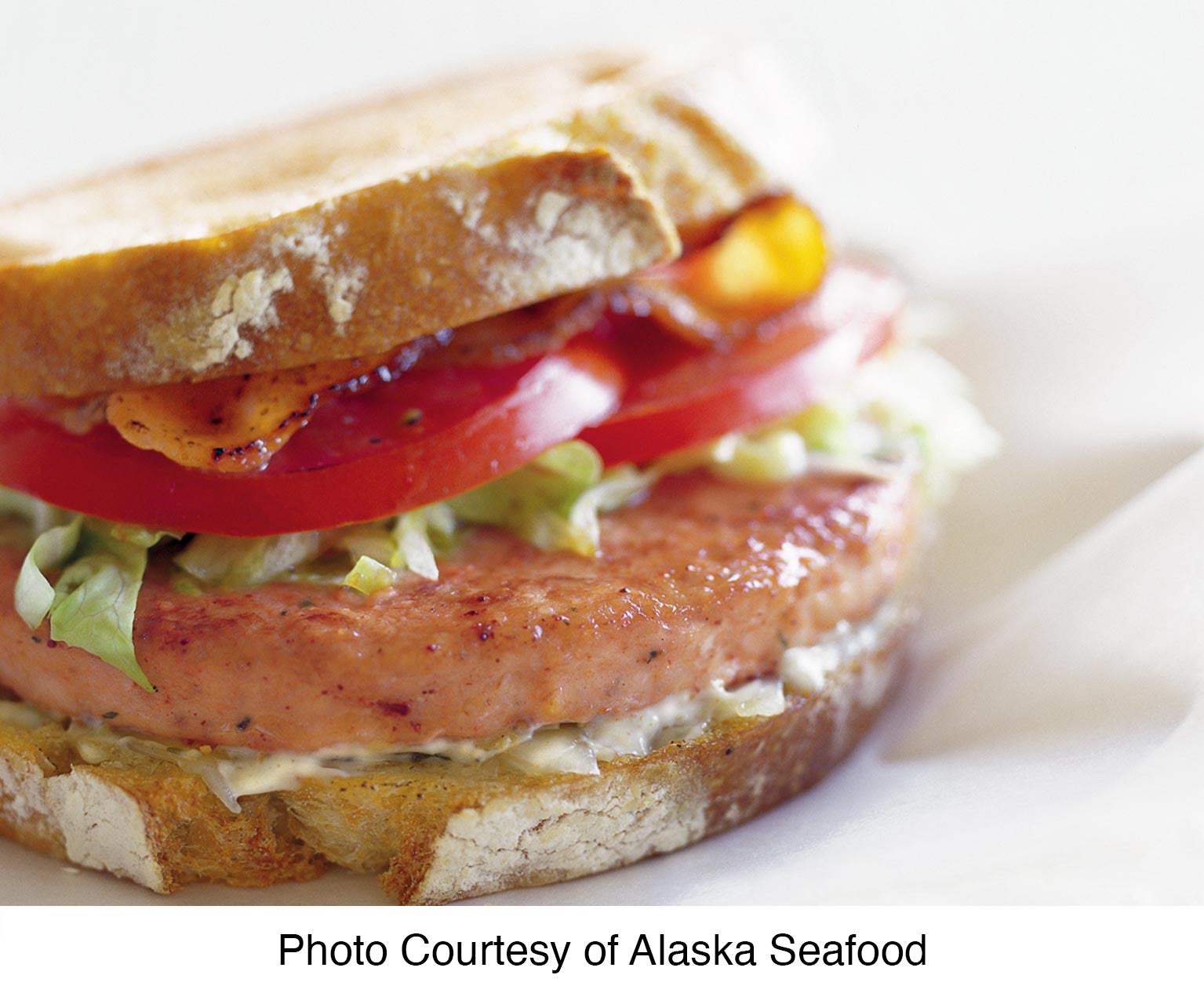 Alaska Salmon Burger Club Sandwich
20 minutes 4 servings
Toasted crusty, artisan bread is put under the broiler with white cheddar, then topped with a lemon-caper mayonnaise, crispy bacon, and Trident Seafoods Salmon Burgers. Sure to be a crowd-pleaser, this easy, flavorful meal is ready in just minutes. Nutrition Facts* Rounded values: Per Serving: 960 calories; 62 g fat; 57 g carbohydrates; 44 g protein; 120 mg cholesterol; 1700 mg sodium *This information is calculated. Data is based on laboratory analysis, information from ingredient suppliers and USDA Standard Reference values. This information is believed to be accurate, but no warranty is implied.'
Ingredients
4 Trident Seafoods® Alaska Salmon Burgers

8 Slices Crusty Country Style Bread Slices

1 Cup White Cheddar Cheese (Shredded)

2 Cups Iceberg Lettuce (Shredded)

2 Medium Tomatoes (sliced)

8 Slices Cooked Bacon (keep warm)
Lemon Caper Mayonnaise
3/4 Cup Mayonnaise

2 Tablespoon Capers, minced

1/2 teaspoon Caper Juice

1 Tablespoon Dijon Mustard

1 Tablespoon Fresh Parsley, chopped

1/2 Tablespoon Lemon Juice

1/2 teaspoon Sugar

Taste Ground Black Pepper
Directions
LEMON CAPER MAYONNAISE: In a large bowl, mix all the ingredients. Set aside.

SANDWICH: Prepare Salmon Burgers according to package directions. Keep warm.

Preheat broiler. Sprinkle cheese over 4 slices of bread and place on a cookie sheet. Broil until cheese is melted (1-2 minutes).

Spread Lemon-Caper mayo on the remaining slices of bread and top each with a salmon burger, lettuce, tomato, and bacon. Cover with the other slice of bread (cheese side in). Serve.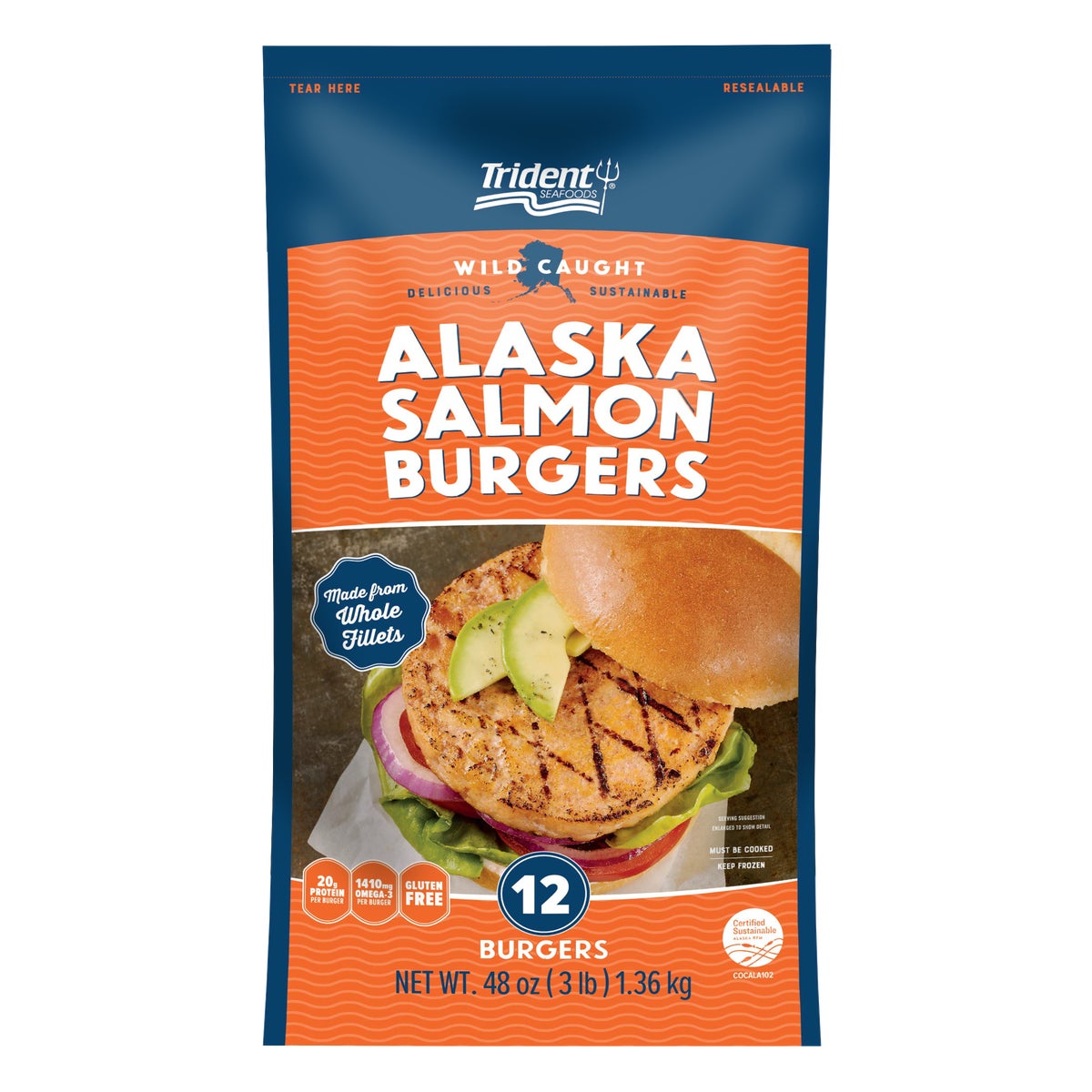 Trident Seafoods
Alaska Salmon Burgers (12 count)
3 lb
Learn More