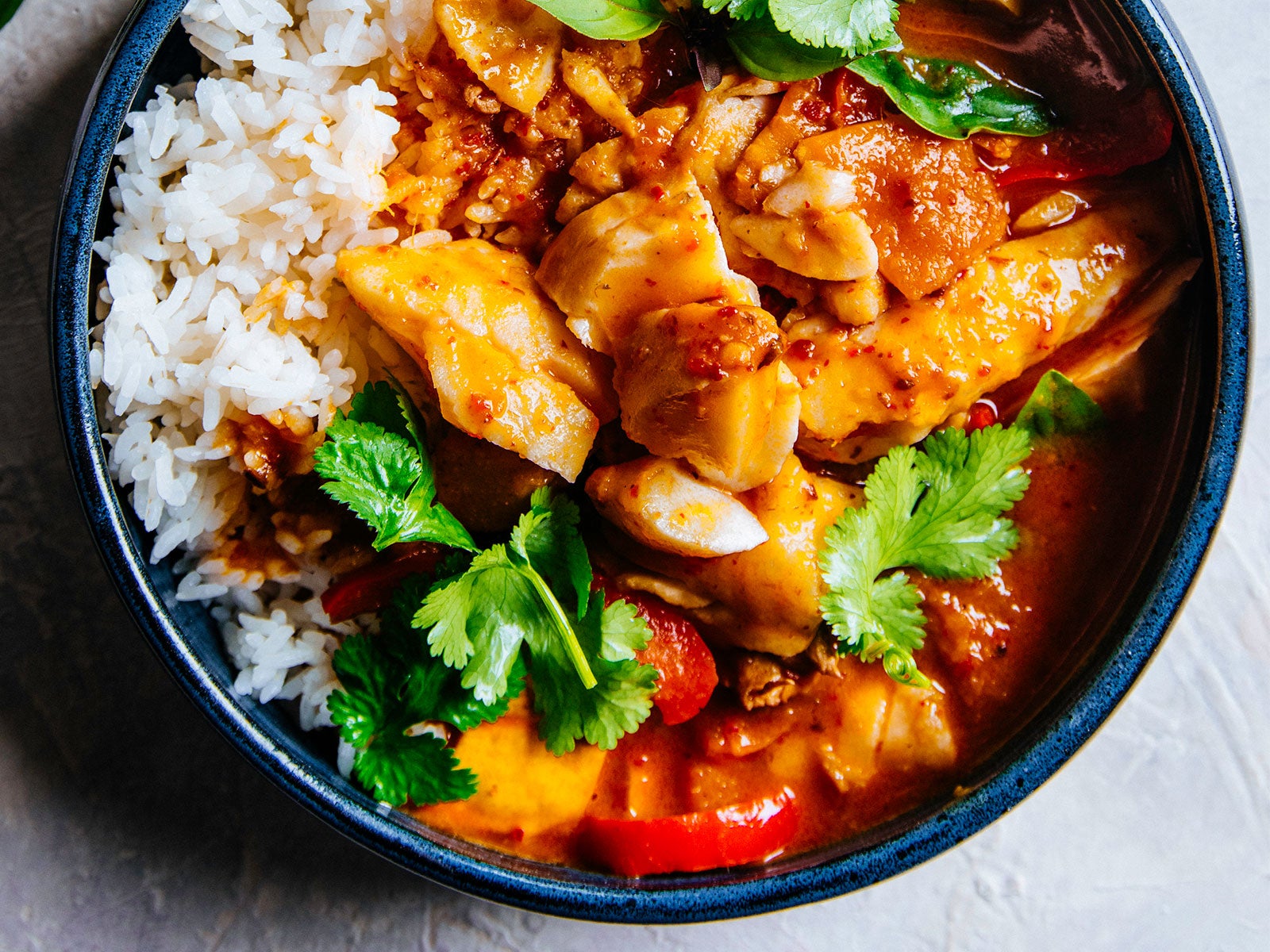 Wild Alaska Pollock Thai Red Curry
30 minutes 4 servings
Forget about ordering takeout, here's a fragrant Thai curry made for a weeknight dinner. Super quick to put together and truly comforting to eat, it's outstanding with the addition of Wild Alaska Pollock. Make a simple cucumber salad and some jasmine rice and dinner is served.
Ingredients
1/4 cup Thai red curry paste

3 Tablespoons Coconut oil

1 can Full-fat coconut milk

1 Bell pepper

12 ounces Trident Seafoods® Wild Caught Alaskan Pollock Fish Fillets 2.1 lb

1 handful Thai basil

2 cups Cooked rice for serving

Optional: Fresh limes, chile oil, cilantro
Directions
Cut thawed Wild Alaskan Pollock into 1-inch chunks and set aside.

In a deep skillet or saucepan, sauté Thai red curry paste in coconut oil until fragrant, about 3 minutes. Add the coconut milk along with a can's worth of water and bring to a boil. Slice the bell pepper.

When the curry boils, add sliced bell pepper, and cook for about 5 minutes. Add the Pollock and reduce heat to a simmer. Simmer for 2 minutes more. Remove from heat.

Add a handful of Thai basil off the heat and let the basil steep while the fish finishes cooking in the residual heat. Serve with rice and optional garnishes if using.