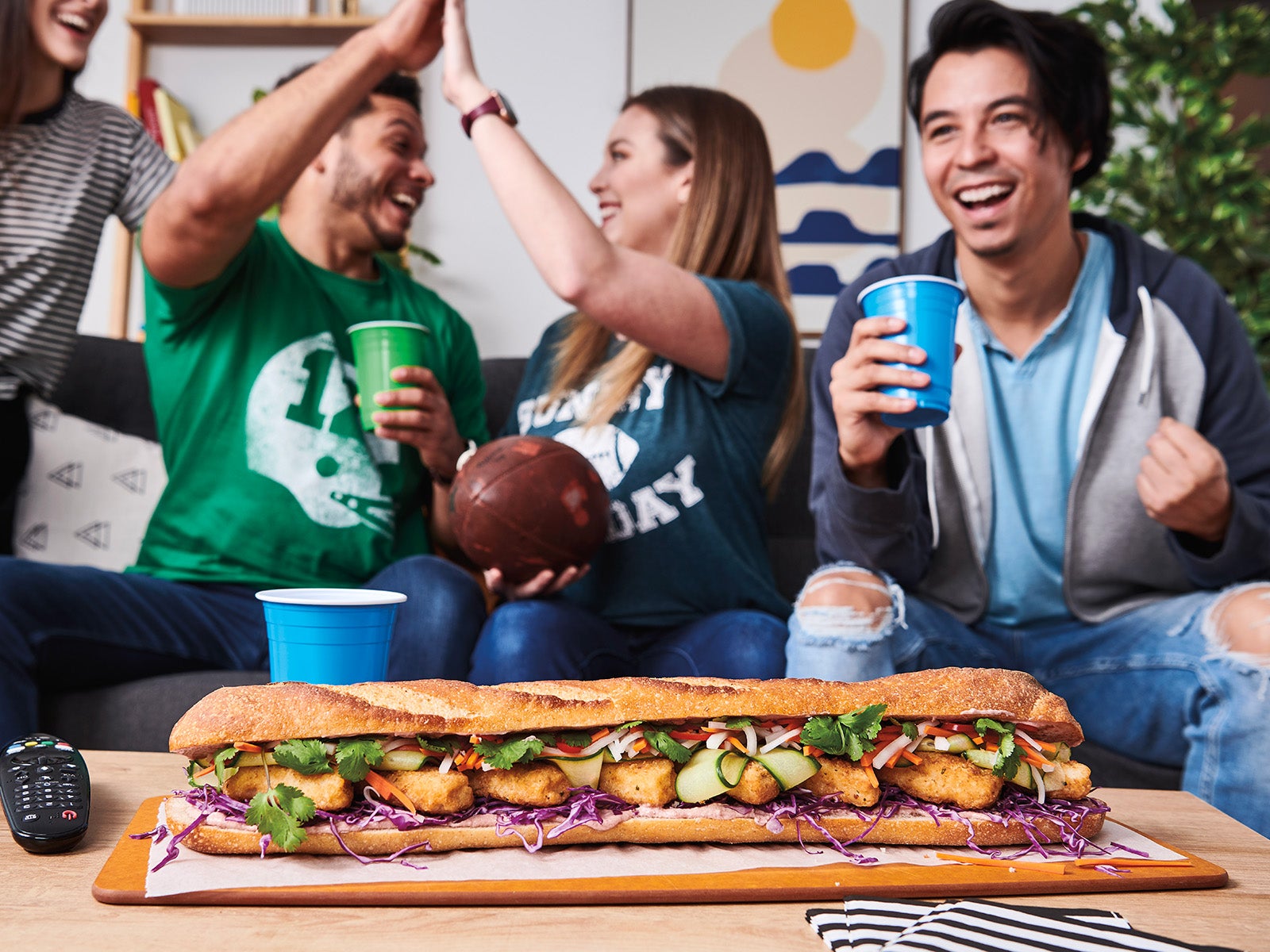 The Fork & Fin® Dill Pickle Bahn Mi Super Sub
30 minutes 8 servings
Here's a fresh spin on a bahn mi, featuring Dill Pickle fish pieces. It's fantastic combined with a mashup of quickly pickled vegetables, shredded cabbage, cukes, pate and mayo and topped with some peppers and cilantro. If you want to serve a large crowd, cut this into smaller wedges…or simply make two!
Ingredients
1 1/2 cups julienned daikon radish

1 each large carrot, julienned

1/4 cup sugar

1 tablespoon kosher salt

1/2 cup rice vinegar

1 cup water

4 ounce pate (optional)

1/2 cup mayonnaise

1 each long baguette, split lengthwise and lightly toasted

1 cup shredded purple cabbage

8 pieces The Fork & Fin® Food Truck Breaded Appetizers Dill Pickle Style

1/4 each English cucumber, shaved into ribbons with peeler

2 each Fresno or red jalapeno peppers, thinly sliced crosswise

12 stems cilantro
Directions
Prepare fish according to package instructions

In a large bowl combine the daikon, carrot, sugar and salt. Mix well with your hands to work the sugar and salt into the vegetables. Stir in the vinegar and water and set aside.

In a small bowl or small food processor, combine the pate (if using) and mayonnaise.

To assemble, spread the pate mixture or mayonnaise on the cut sides of the bread. Spread the cabbage on the bottom, and cover with the fish, cucumbers, drained daikon and carrot, peppers and cilantro.

Cover with the top of the bread, cut into 6 pieces and serve.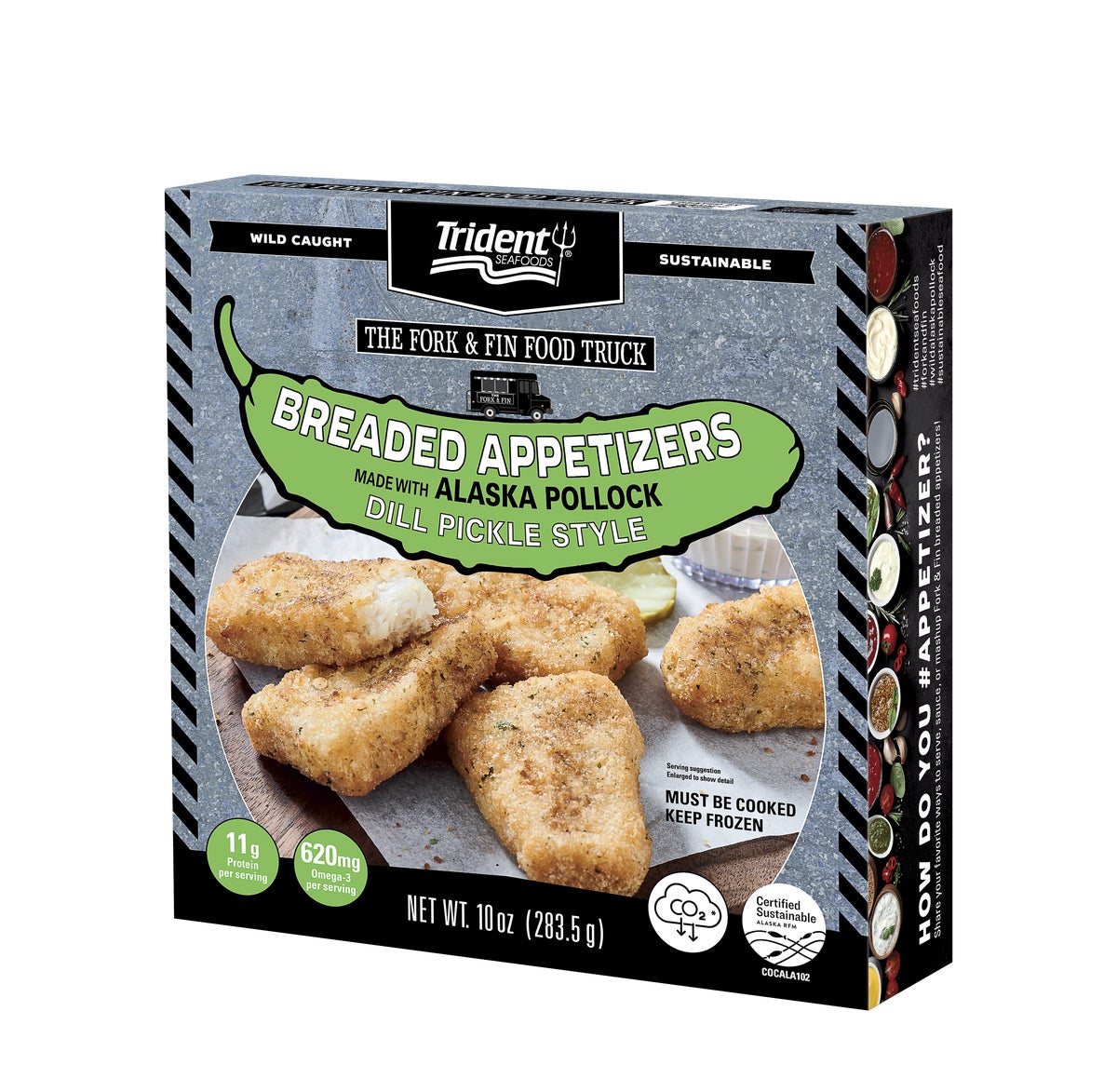 Trident Seafoods
The Fork & Fin Food Truck™ Breaded Appetizers Dill Pickle Style
10 oz
Learn More