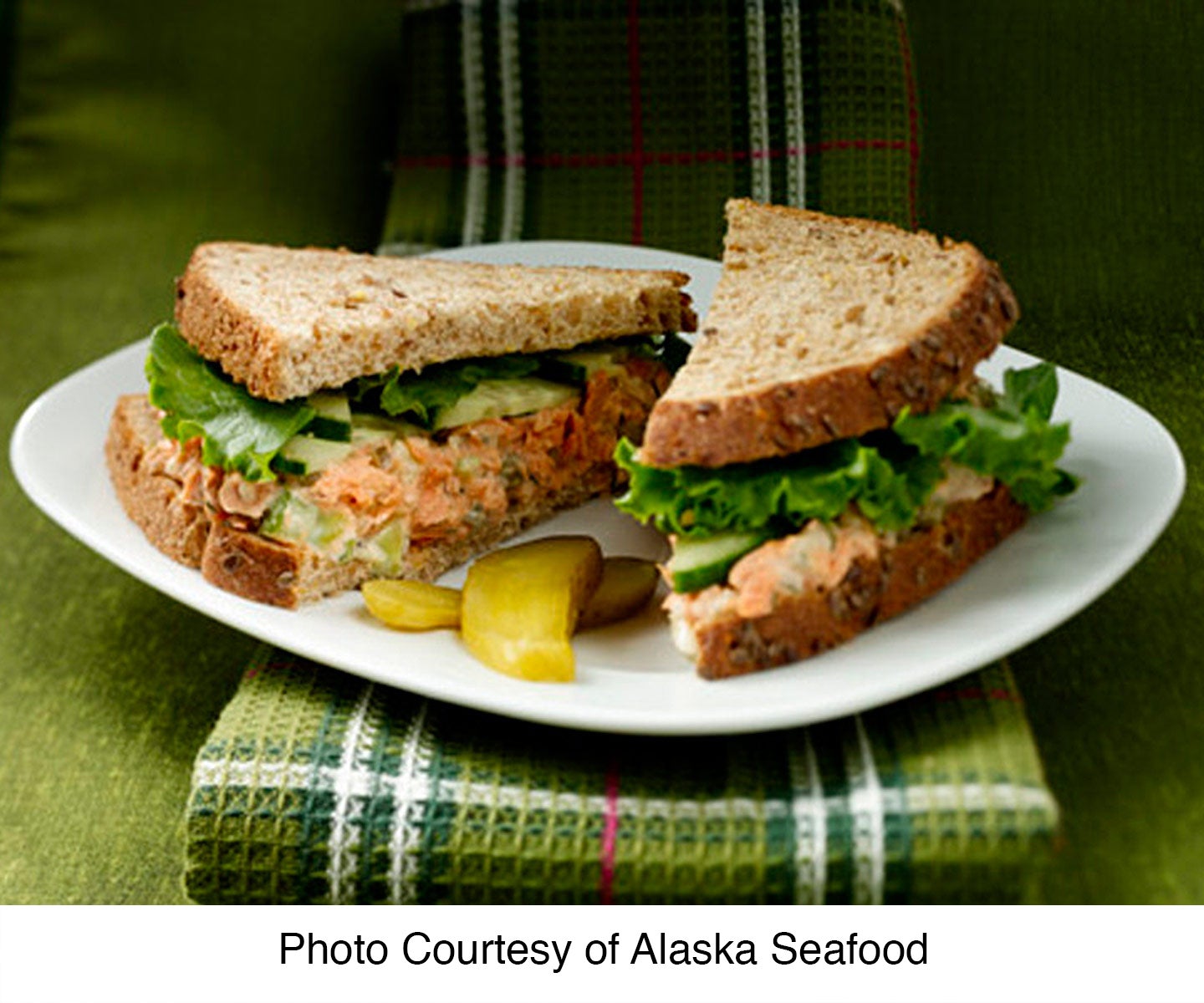 Alaska Salmon Salad Sandwiches
15 minutes 3 servings
A creamy, yet light salmon spread is paired with veggies in this healthy sandwich. Simple prep makes this an easy make-ahead lunch option that's high in protein and huge in taste—a winner every time.
Ingredients
1 Tulip® Pink Salmon 14.75 oz

1/3 Cup Light Mayonnaise

1 Tablespoon Lemon Juice

2 teaspoon Dijon Mustard

1 Tablespoon Capers, drained & chopped

1/3 Cup Celery (Diced)

1/3 Cup Onion (Diced)

1/4 Cup Sweet Relish (Drained)

Dash Tabasco Brand Pepper Sauce

Salt & Pepper

1 Tablespoon Dill, chopped

8 Slices Bread (whole grain)

24 Slices Cucumber

4 Leaves Lettuce (Green or Red leaf)
Directions
Use 1 can (14.75 ounces) or 2 cans (6-7.5 oz) Tulip® or other Trident Seafoods® Alaska canned salmon, drained and chunked.

For this spread, thoroughly blend all ingredients except bread and lettuce/cucumber. Spread 1/2 to 3/4 cup mixture onto one bread slice half. Top with cucumber slices, tomatoes and lettuce, if desired, and bread top. Serve immediately.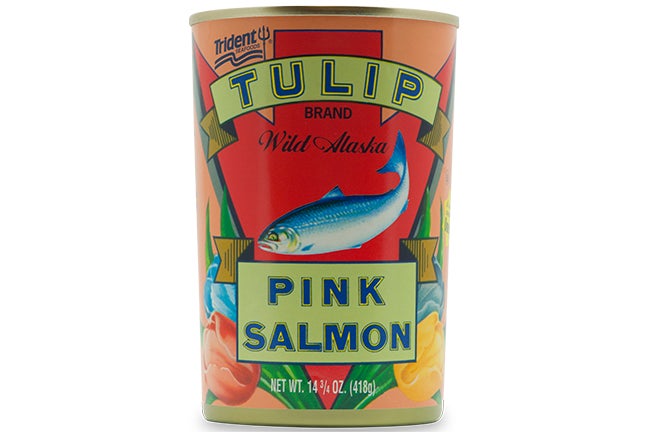 Canned Products
Tulip® Pink Salmon 14.75 oz
14.75 oz
Learn More