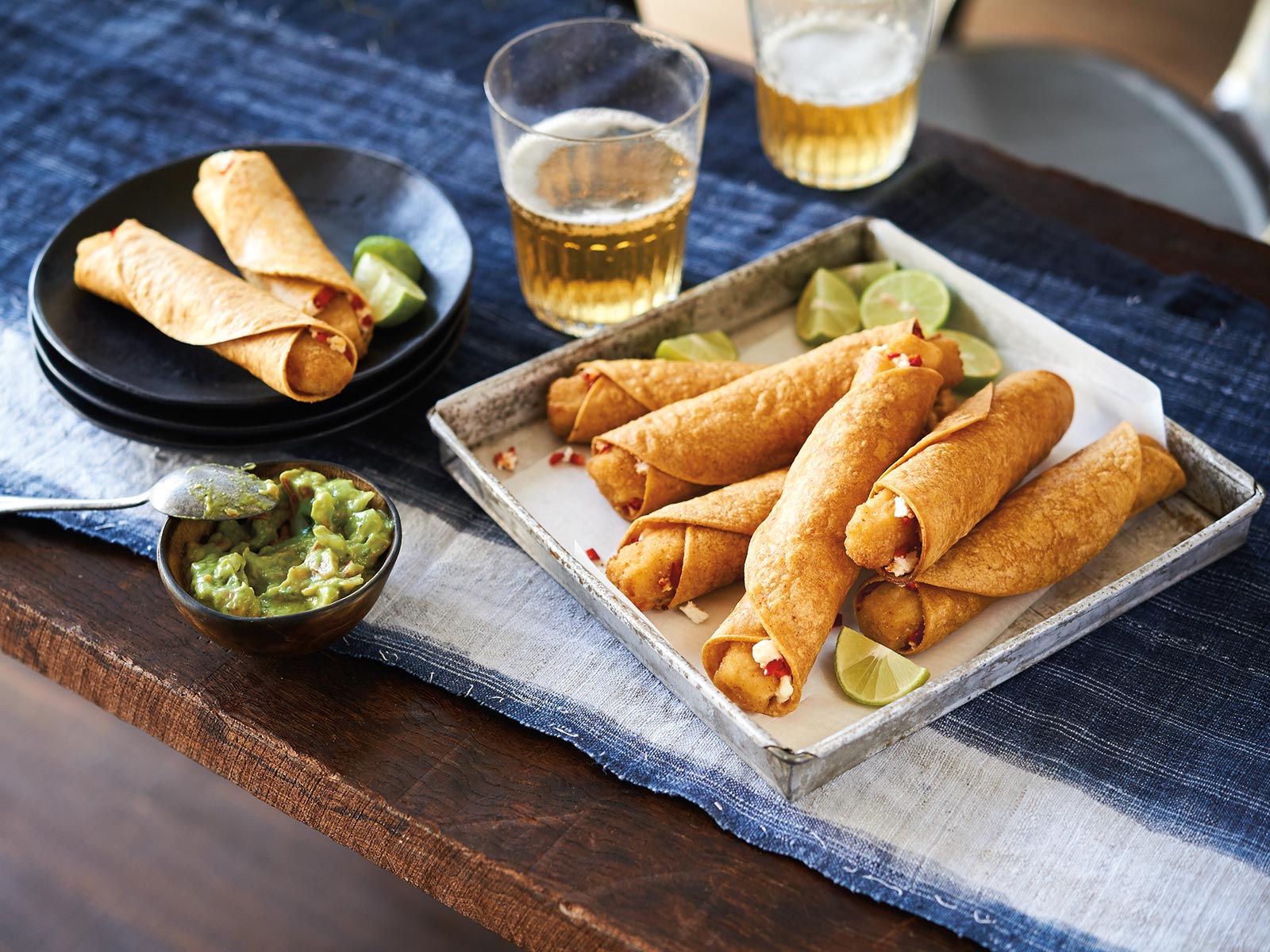 The Ultimate Fish Stick® Taquitos
25 minutes 4 servings
Taquitos are a perfect food…really, who doesn't love a crunchy, crispy rolled taco? Traditionally fried, these fish stick taquitos are baked until crisp, then served with guacamole, hot sauce and sour cream. Serve them hot, as a party appetizer or an everyday (but fun) dinner.
Ingredients
16 Each Corn Tortillas (Warmed)

16 Each Trident Seafoods® The Ultimate Fish Stick®

1 Cup Monterey Jack or Oaxaca Cheese (grated)

1-2 Each Fresno or Jalapeno Peppers, minced

1 Egg White (Beaten)

Guacamole

Hot Sauce

Sour Cream
Directions
Preheat oven to 475°F. Line a cookie sheet with parchment or silicone baking sheet.

One at a time, brush a tortilla with egg white and place 1 tablespoon cheese, 1/2 teaspoon chili, and a fish stick in a horizontal line in the middle of the tortilla. Wrap tightly and skewer a toothpick on the side of the fish stick to keep it together. Place the seam side down on the baking sheet. Repeat with the remaining ingredients, leaving room on the baking sheet between the taquitos.

Brush the outsides with more egg white and bake until crisp, 13-15 minutes.

Serve with guacamole, hot sauce and crema.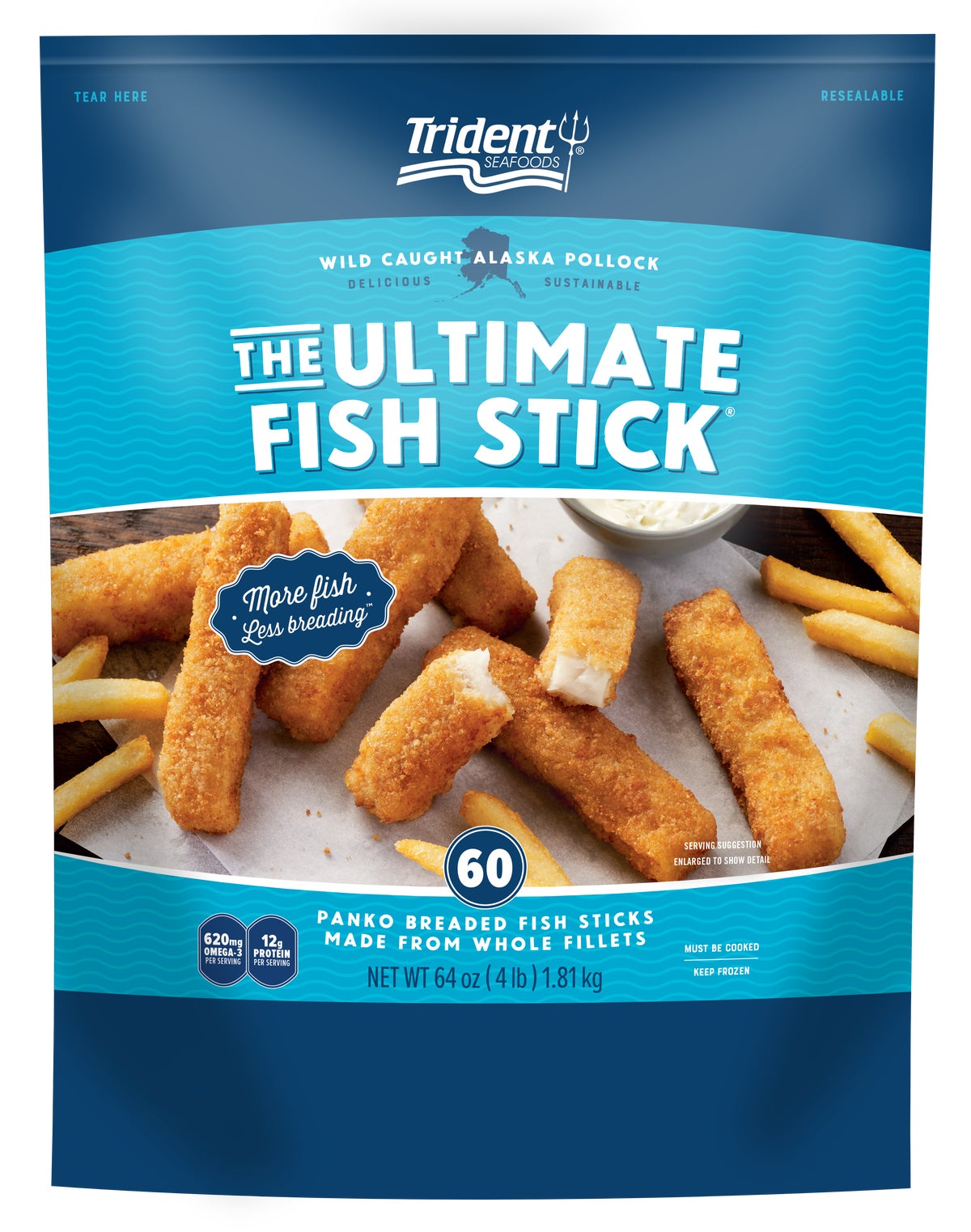 Trident Seafoods
The Ultimate Fish Stick® (60 Count)
4 lb
Learn More