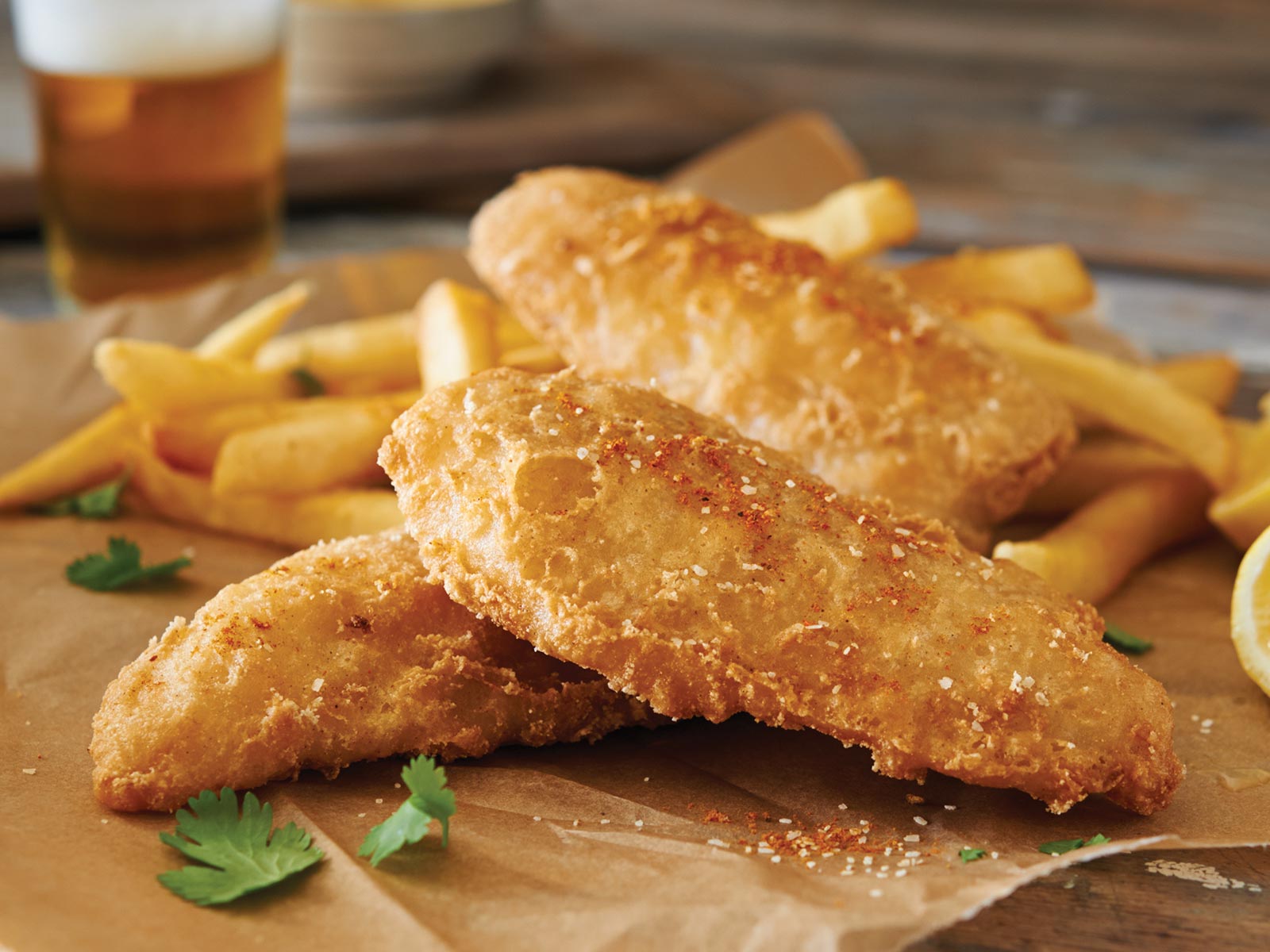 Alaska Cod East Indian Fish and Chips
20 minutes 4 servings
A turmeric-coriander spice mix with a pinch of cayenne gives traditional "chips" some East Indian flair, while chutney-curry sauce subs in for classic tartar sauce in this delicious take on a favorite meal. Ready in minutes!
Ingredients
8 Pieces Trident Seafoods® Beer Battered Cod

1 LB Package French Fries

3 Tablespoon Chutney

1/2 Cup Mayonnaise

1 1/4 teaspoon Lime Juice

1/2 teaspoon Curry Powder

Kosher Salt

Black Pepper

1/2 teaspoon Turmeric

1/2 teaspoon Ground Coriander

1 Pinch Cayenne Pepper

1 Tablespoon Extra Virgin Olive Oil

Cilantro, chopped

Lemon Wedges
Directions
Prepare Beer Battered Cod and French fries according to package directions and keep warm.

At the same time, in a small bowl, combine mayonnaise, chutney, lime and curry powder. Season with salt and pepper and set aside.

In another bowl, combine turmeric, coriander, cayenne and season with salt and pepper.

To serve, drizzle the cooked fries with the olive oil and toss with half of the spice mix. Sprinkle the remaining spice mix on the fish and serve with the curry mayonnaise, chopped cilantro and lemon wedges.
Trident Seafoods
Beer Battered Cod 2.5 lb
2.5 lb
Learn More