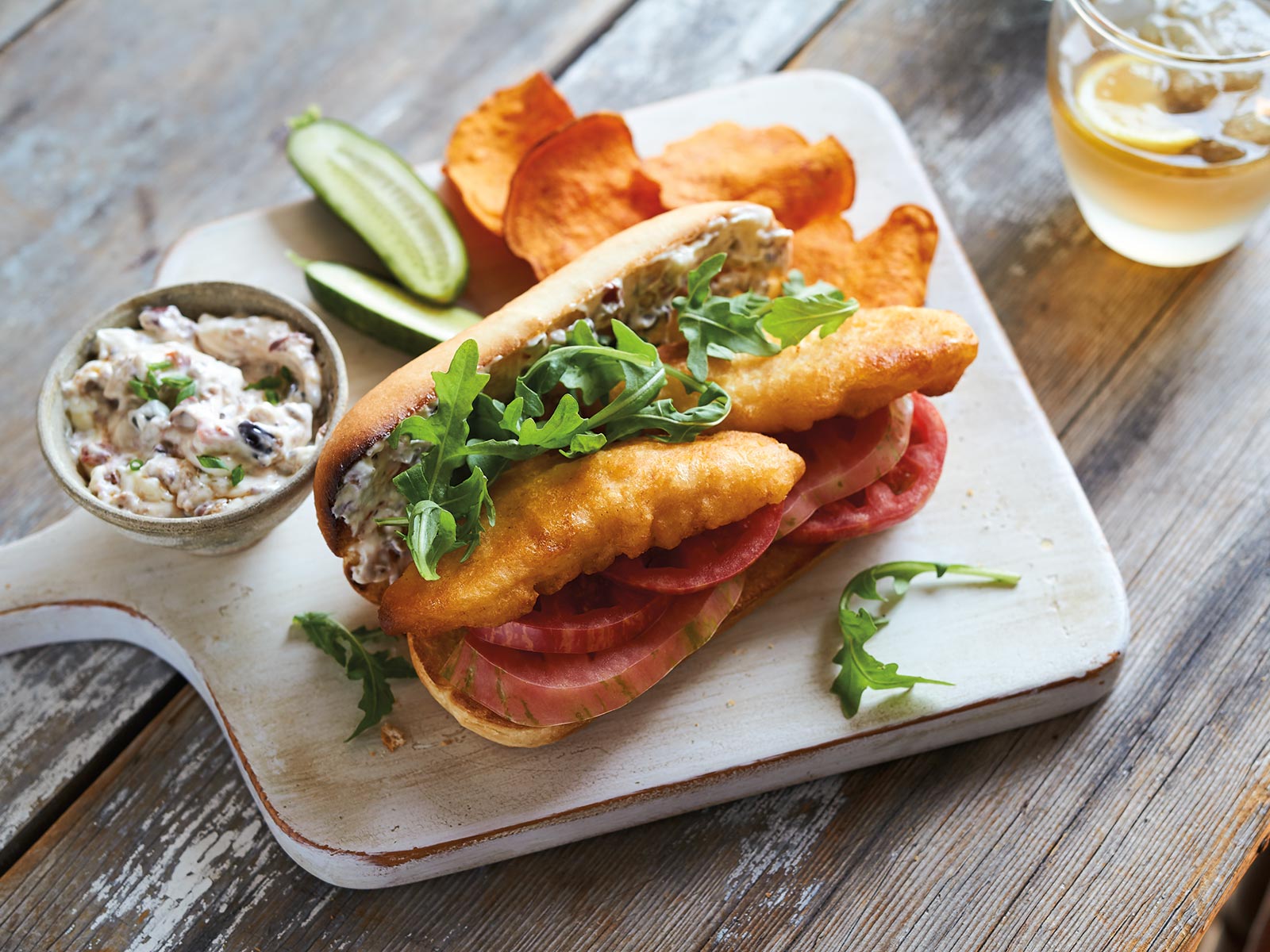 Nicoise Cod Sandwich
20 minutes 4 servings
Tapenade mixed with mayo gives this sandwich a salty kick, a nice contrast to the smoothness of the Beer-Battered Cod.
Ingredients
8 Pieces Trident Seafoods® Beer Battered Cod

1/2 Cup Mayonnaise

2 Tablespoon Tapenade

4 6 Inch Soft Baguette (Split)

4 Cups Arugula

8 Slices Tomatoes
Directions
Prepare Beer Battered Cod according to package directions.

Meanwhile, in a small bowl, combine the mayonnaise and tapenade.

Spread the mayonnaise tapenade mixture onto the cut sides of the baguette pieces.

Top with arugula, tomato, and Beer Battered Cod. Cover with the baguette tops and serve.
Substitution: If you can't find a prepared tapenade, substitute two tablespoons of finely chopped Kalamata olives instead.
Trident Seafoods
Beer Battered Cod 2.5 lb
2.5 lb
Learn More