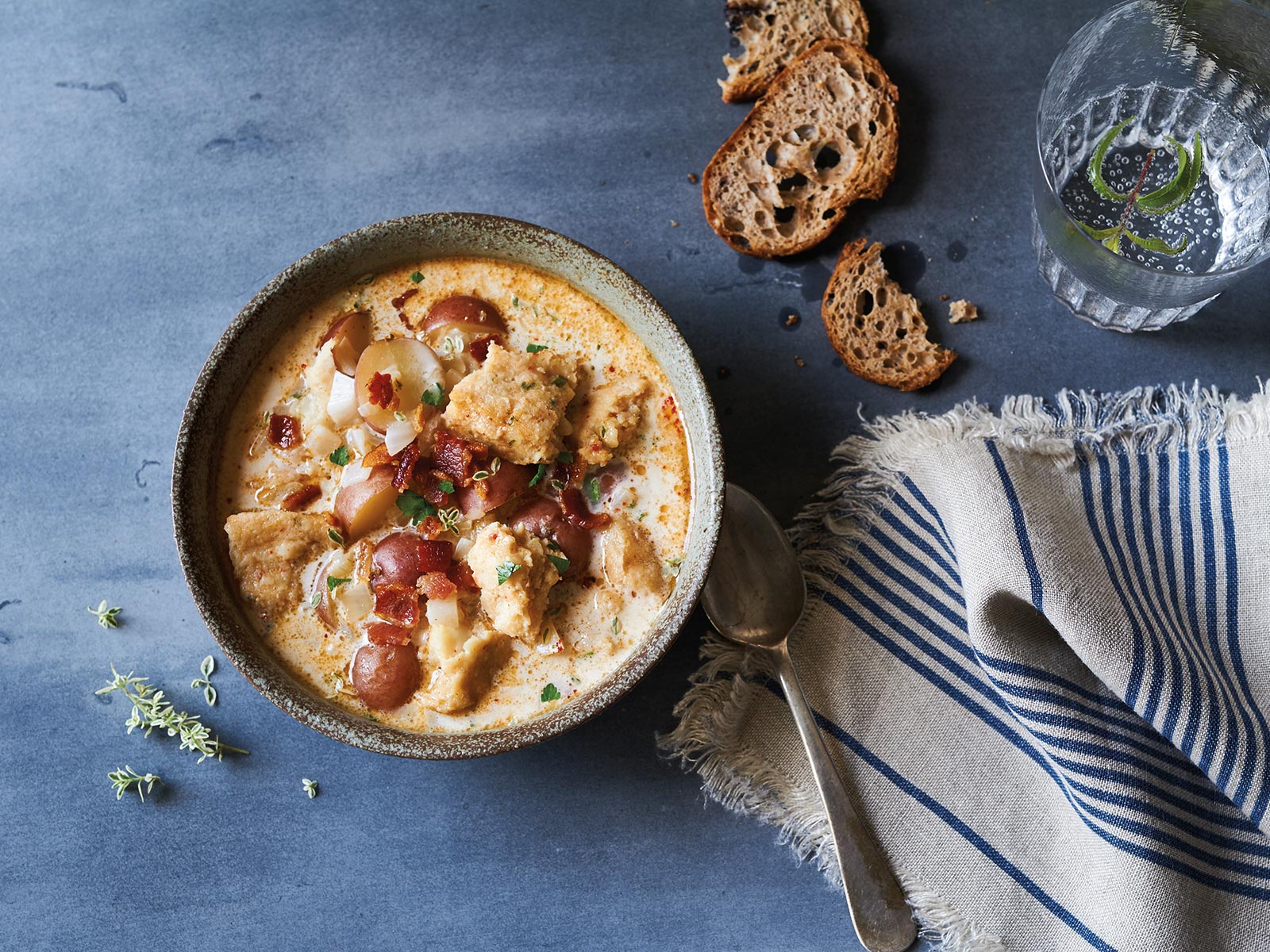 Wild Alaska Pollock Burger Chowder
25 minutes 4 servings
This has got to be one of the fastest and most flavorful fish chowders around…simply cook the bacon, onions and potatoes and stir in the Pollock burgers and cream. Boom…done!
Ingredients
2 Trident Seafoods® Alaska Pollock Burgers

4 Slices Cooked Bacon (chopped)

1 Large Yellow Onion (peeled & chopped)

1 lb Red Potatoes (scrubbed and quartered)

1 Tablespoon Fresh Thyme (Chopped)

4 Cups Clam, Fish, or Vegetable Broth

Salt & Pepper

Pinch Cayenne Pepper

1/2 Cup Heavy Cream

2 Tablespoons fresh Parsley, chopped
Directions
Cook the bacon in a large saucepan over medium-high heat until crisp, about 8 minutes. Remove with a slotted spoon and add the onions. Cook onions until softened, about 5 minutes.

Add the potatoes, thyme, broth, salt, pepper and cayenne and bring to a boil. Simmer until potatoes are tender, about 10 minutes.

Stir in the Pollock Burgers and heavy cream. Simmer for 10 minutes, stirring to break up the potatoes and burgers. Taste for seasoning.

Divide between bowls and sprinkle with the parsley and bacon. Serve!