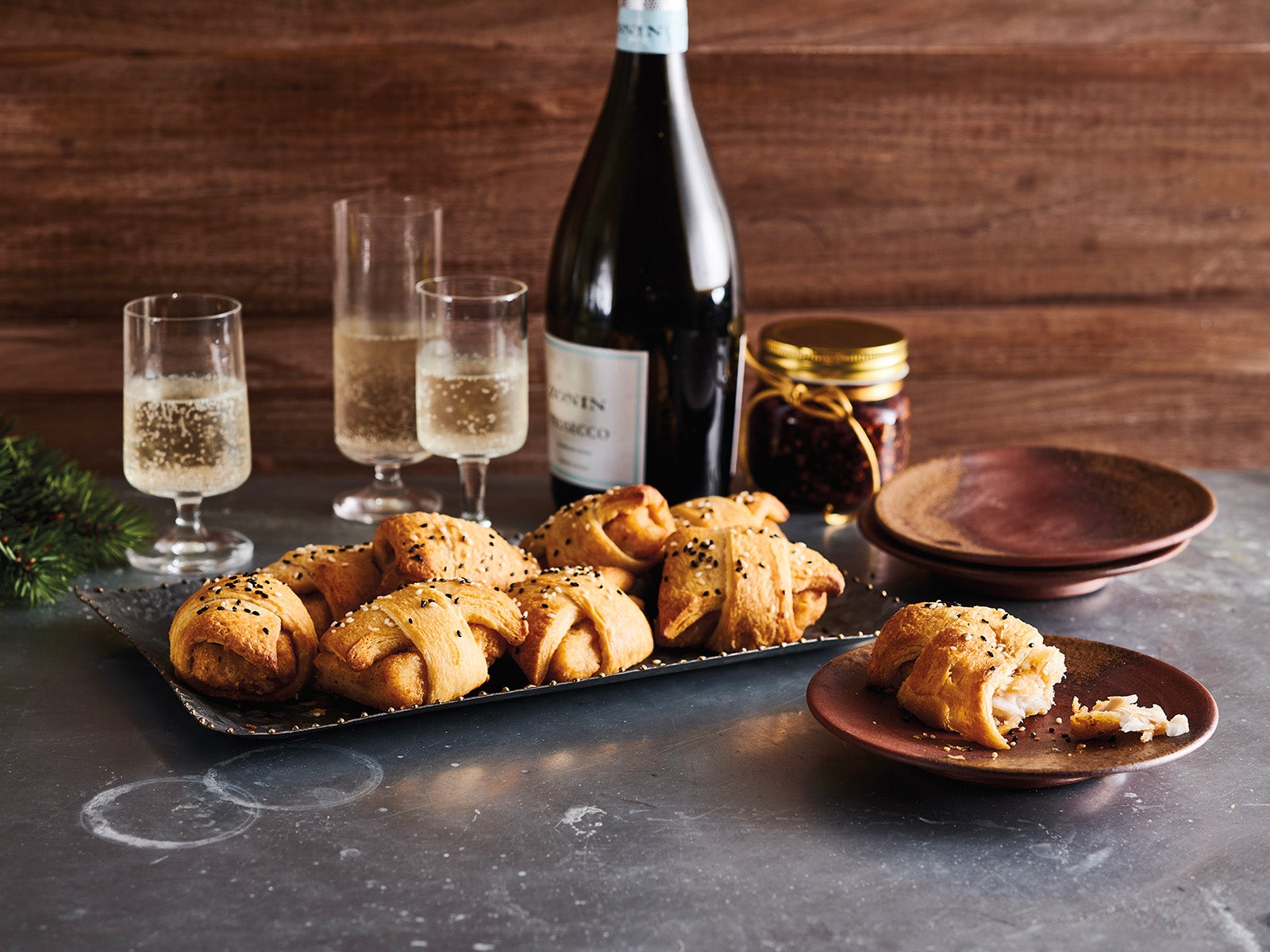 The Fork & Fin® Dill Pickle Fish in a Blanket
30 minutes 8 servings
Pieces of Dill Pickle fish adds a twist to one of the most popular party snacks around. Add a bit of spicy Chinese mustard and a sprinkle of sesame seeds and you've got a new mashup favorite.
Ingredients
8 ounce 8 oz.) refrigerated crescent rolls

2 teaspoon 2 teaspoons Chinese mustard

8 pieces The Fork & Fin® Food Truck Breaded Appetizers Dill Pickle Style

1 tablespoon melted butter

Black and white sesame seeds
Directions
Preheat oven to 400°F. Line a baking sheet with parchment paper or baking Teflon.

Separate dough into 8 triangles on a work surface. Spread ¼ teaspoon mustard on each piece of fish and place on the widest part of the triangle. Roll up, starting at the shortest side of the triangle.

Place on a baking sheet and repeat with the remaining ingredients. Brush tops with butter and sprinkle with seeds.

Bake 15-18 minutes or until golden brown. Serve hot.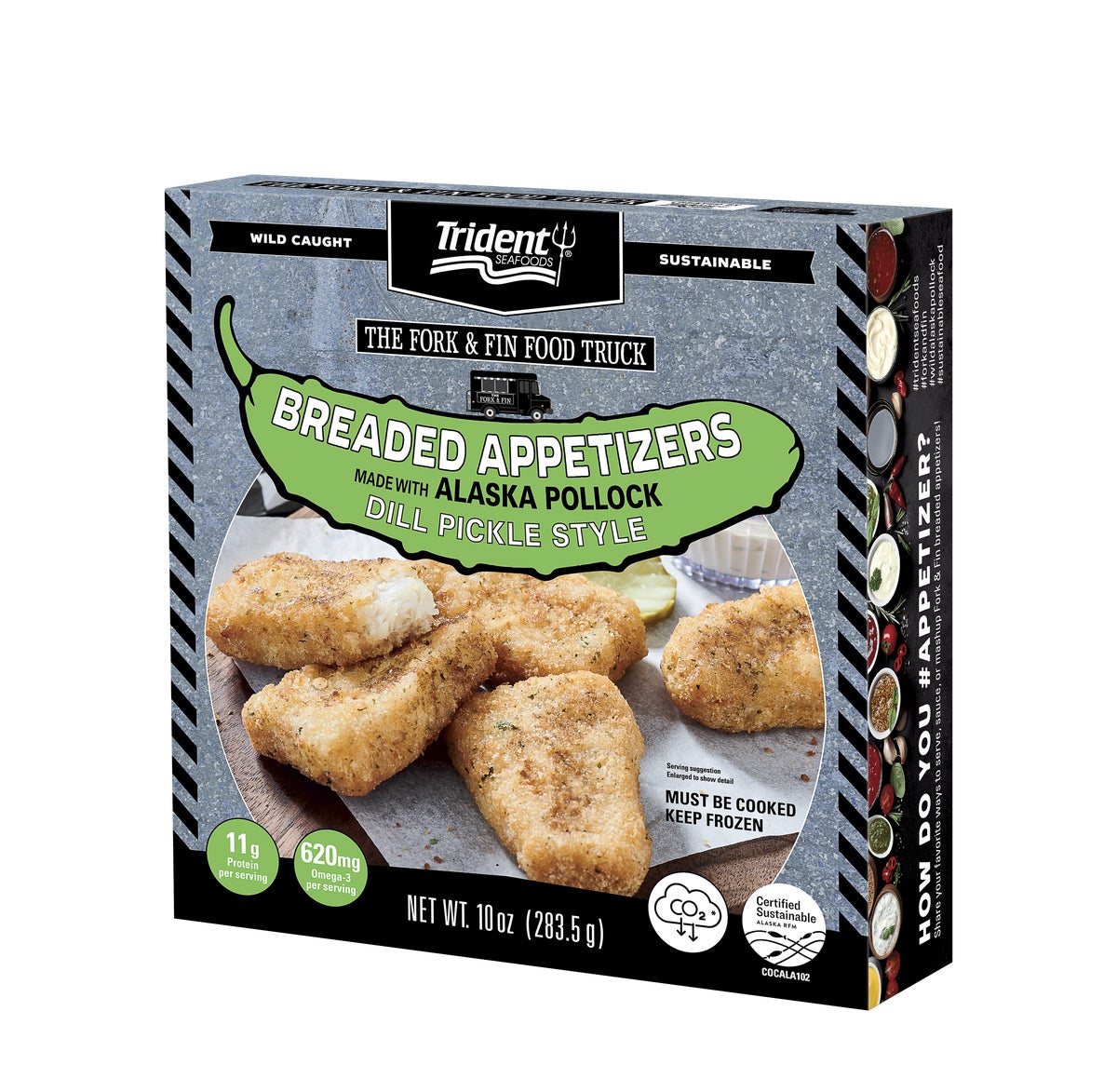 Trident Seafoods
The Fork & Fin Food Truck™ Breaded Appetizers Dill Pickle Style
10 oz
Learn More