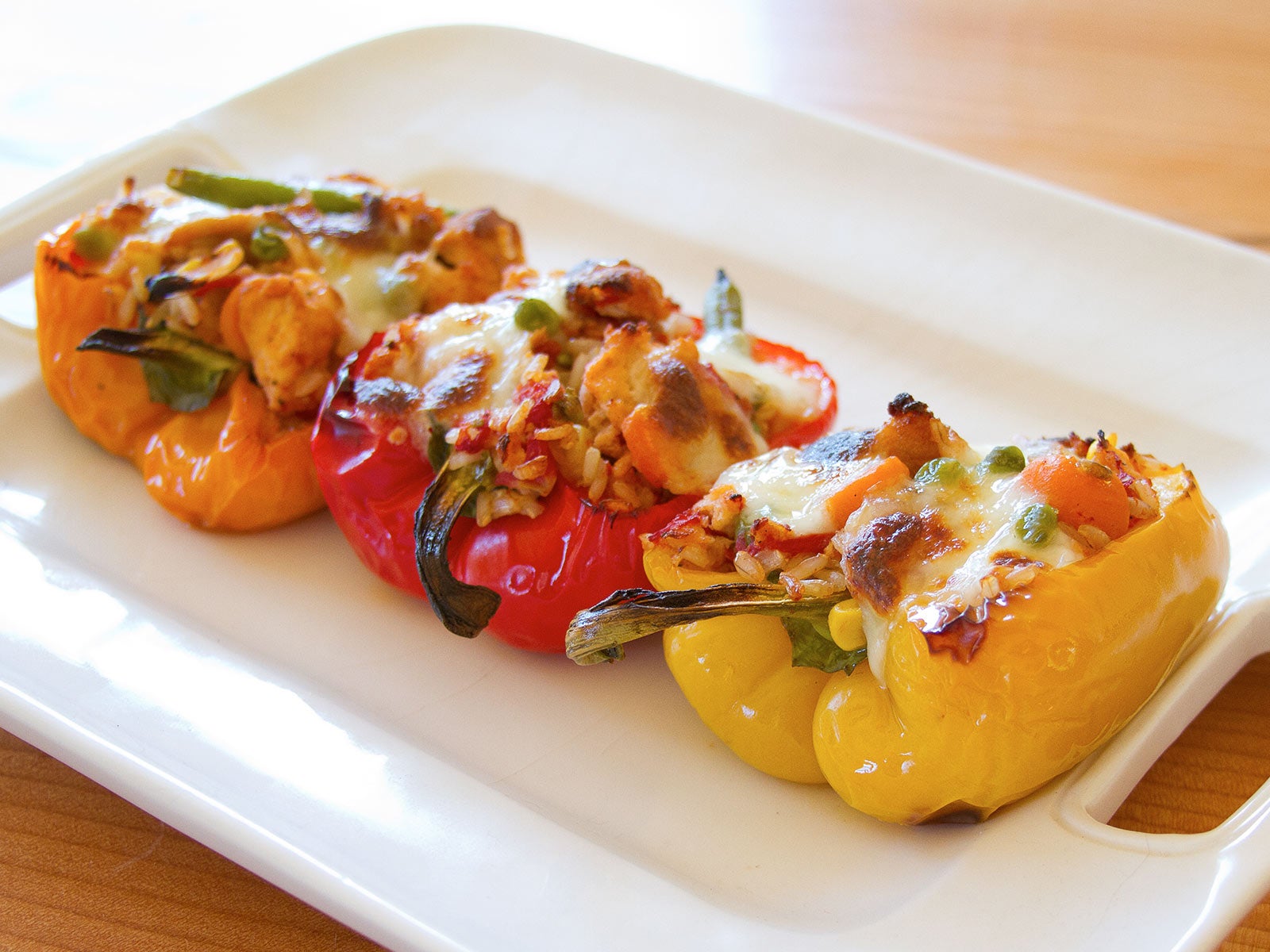 Alaska Salmon Stuffed Peppers
25 minutes 6 servings
These Spanish-style peppers are a quick, healthy dinner entrée that's ready in just ten minutes. Trident Seafoods Salmon Burgers are flaked and mixed with rice, veggies, and savory seasonings, then stuffed in bell pepper halves and topped with cheese. Simple prep, dynamic flavor—a sure crowd-pleaser.
Ingredients
3 Portions Trident Seafoods® Alaska Salmon Burgers 3 lb

1 Cup Brown Rice, cooked

4 divided Tablespoons Olive Oil

1/2 Cup Onions (Chopped)

1 Cup Frozen Mixed Vegetables

2 to 3 teaspoon Italian Seasoning (Dried)

1 Can Diced Tomatoes with Garlic & Herbs (Drained)

1/2 teaspoon Black Pepper (Ground)

3 Each Sweet Bell Peppers (Any Color - Cut Vertically & Seeded)

6 Tablespoon Mozzarella Cheese (Shredded)
Directions
Flake three Trident Seafoods Alaska Salmon Burgers (cooked according to package directions) into a mixing bowl; add rice and set aside.

Heat 2 tablespoons oil in skillet over medium-high heat; add onion and sauté until translucent. Add frozen veggies and Italian seasoning; cook until veggies are heated through. Add tomatoes and cook for 3- 4 minutes; stir in black pepper.

Add veggie mixture to salmon and rice in a bowl; mix well and set aside. Heat the remaining oil in a skillet. Add pepper halves with skin-side down and cook until browned (about 4 minutes). Turn peppers with cut-side down and continue to cook another 4-5 minutes, or until peppers begin to turn a deeper color.

Place cooked peppers in a microwave-safe baking dish; fill peppers with salmon mixture. Sprinkle each filled pepper with 1 tablespoon cheese; cover with plastic wrap and microwave on HIGH power, for about 5 minutes or until heated throughout. Serve immediately.

Tip: this dish can be made ahead, refrigerated and cooked the next day.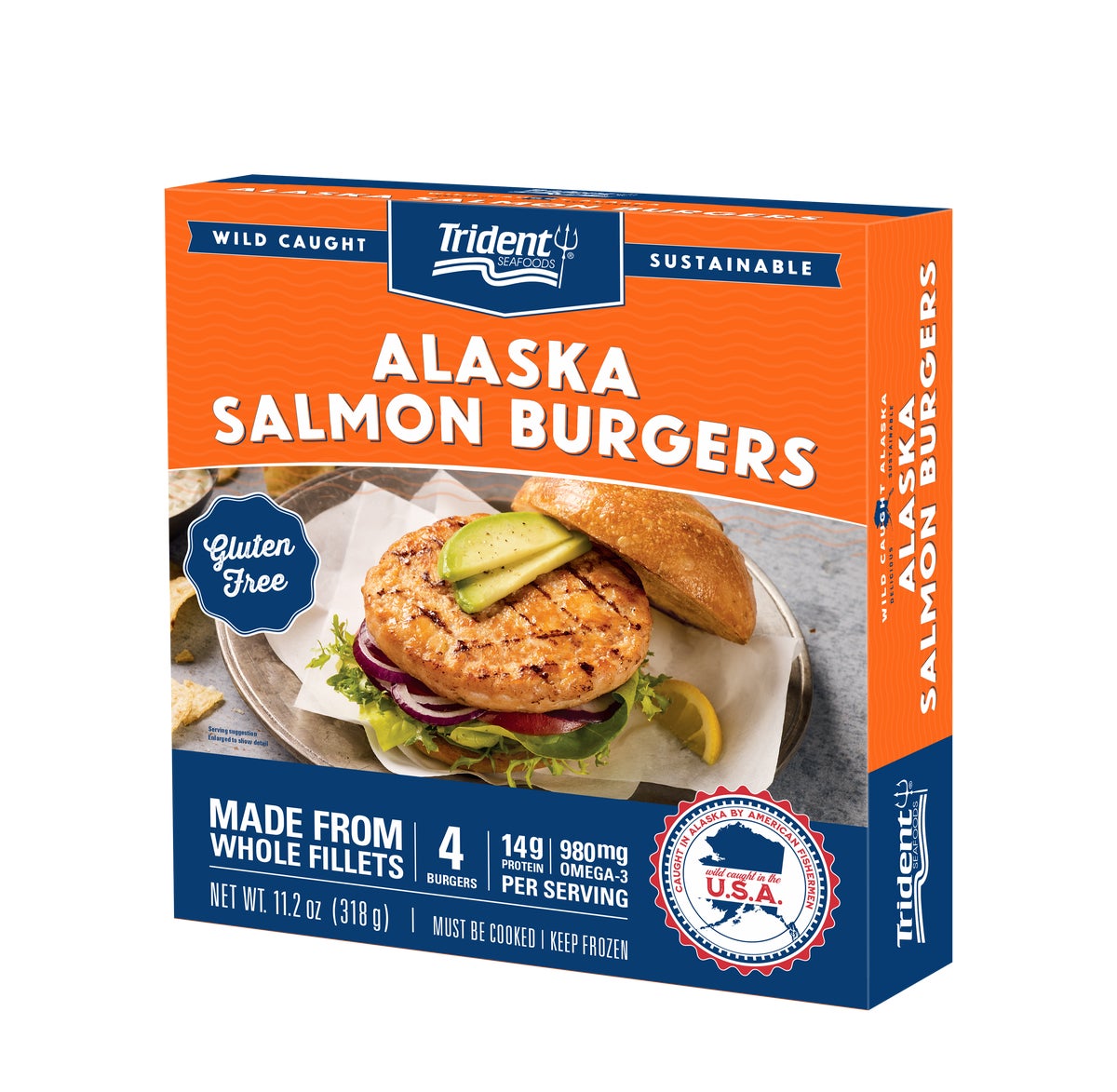 Trident Seafoods
Alaska Salmon Burgers
11.2 oz
Learn More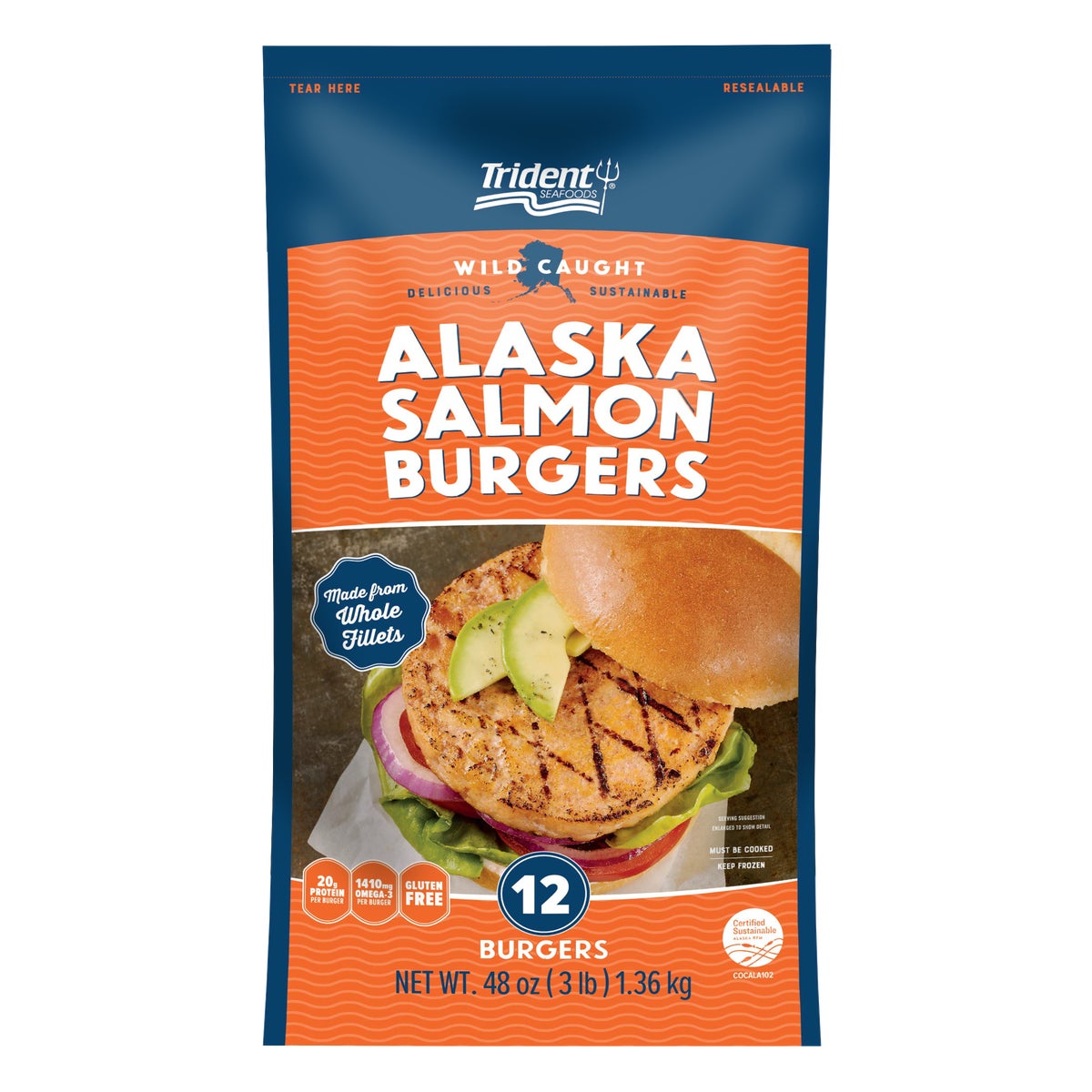 Trident Seafoods
Alaska Salmon Burgers (12 count)
3 lb
Learn More