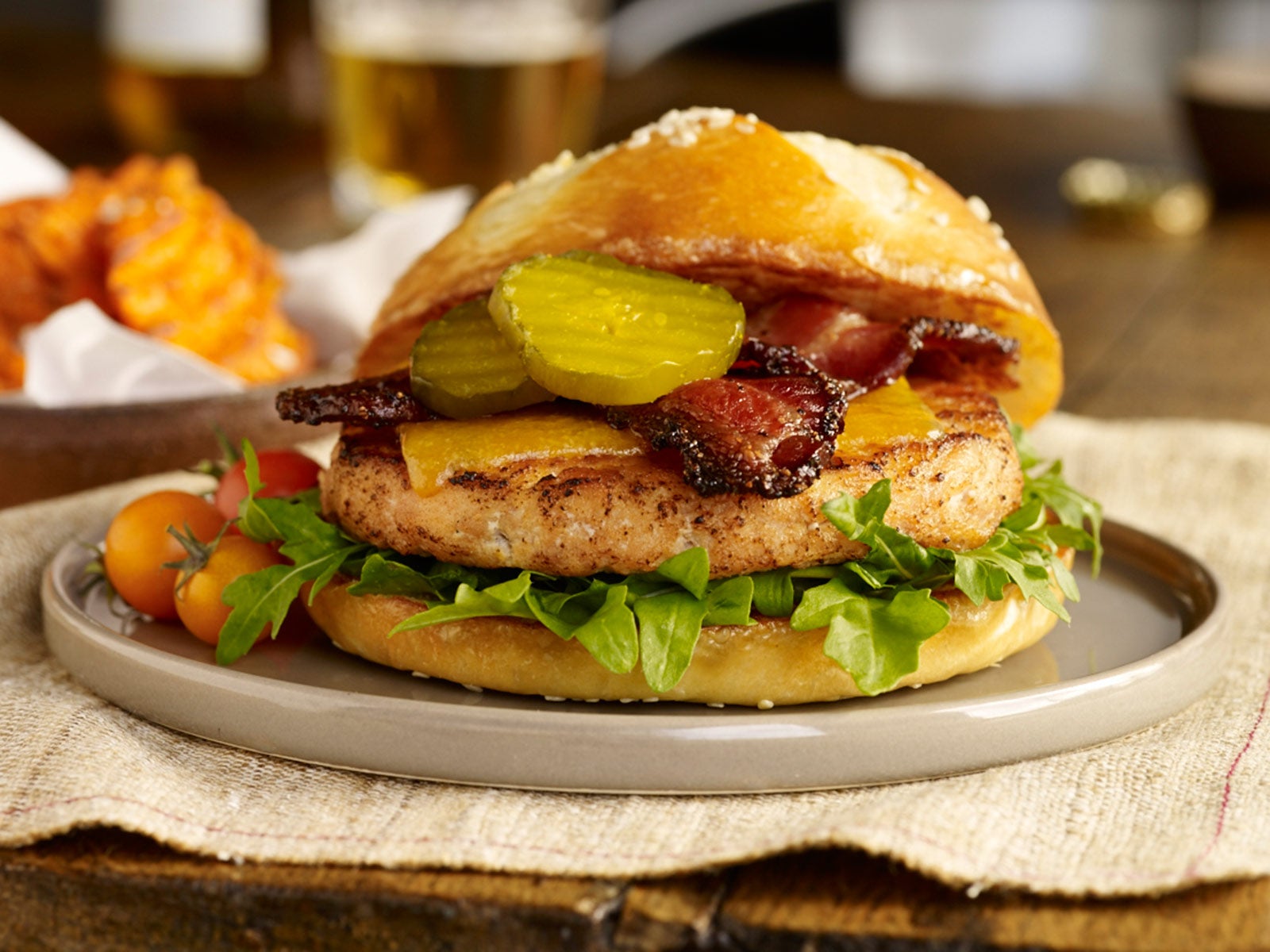 Alaska Salmon Burger with Peppered Bacon
20 minutes 4 servings
Grilled salmon burgers are topped with melted cheddar, then piled on top of fresh arugula, peppered bacon, and a zesty mayo in this twist on traditional burgers. Serve up a meal that's high in protein and a big flavor in just minutes.
Ingredients
1 1/2 Tablespoons Lemon Juice

1/2 teaspoon Lemon Zest

4 Cheddar cheese slices

4 Seeded Burger Buns (split and toasted)

4 Cups Arugula

6 Strips Peppered Bacon, cooked

12 Bread & Butter Pickles (drained)

1/2 Cup Mayonnaise

4 Trident Seafoods® Alaska Salmon Burgers
Directions
In a small bowl, combine the mayonnaise, lemon juice and zest. Season with salt and pepper.

Cook the 4 Trident Seafoods Alaskan Salmon burgers according to package directions. When almost cooked through, top each with a slice of cheese, cover and cook until melted.\

Spread the cut sides of the buns with the mayonnaise and top the bottom bun with the arugula. Cover with the salmon burger, bacon, pickles and the top buns. Serve.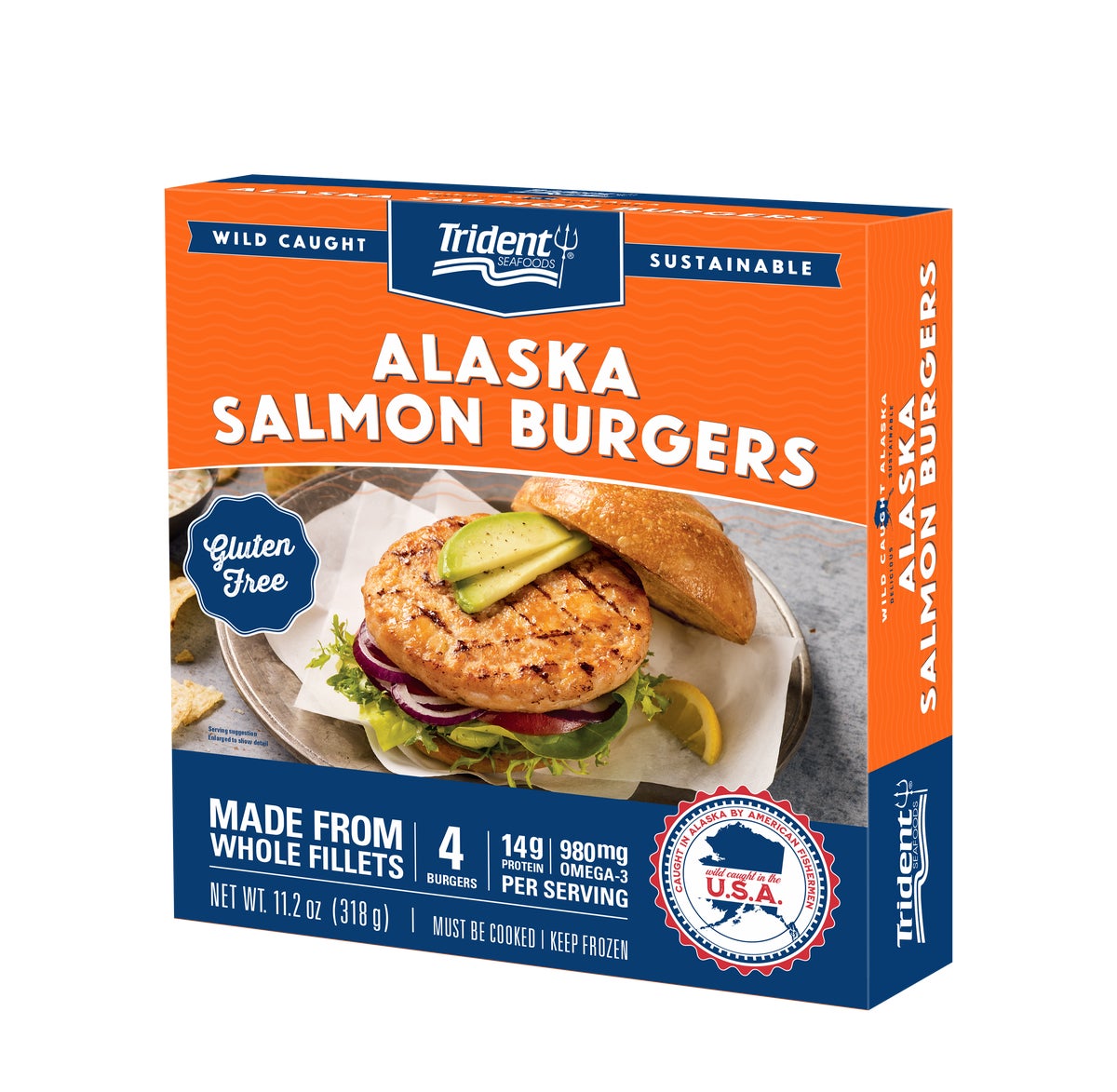 Trident Seafoods
Alaska Salmon Burgers
11.2 oz
Learn More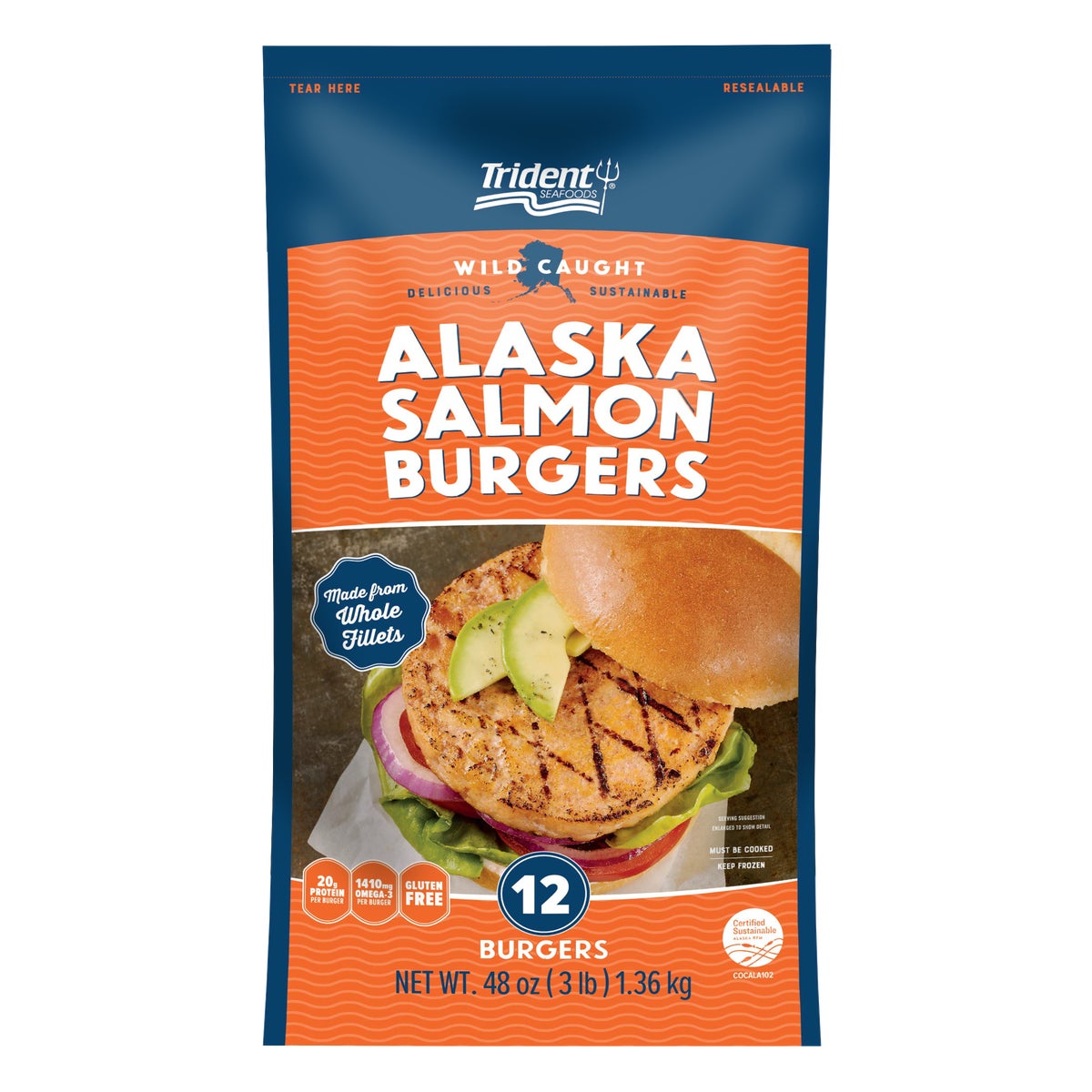 Trident Seafoods
Alaska Salmon Burgers (12 count)
3 lb
Learn More