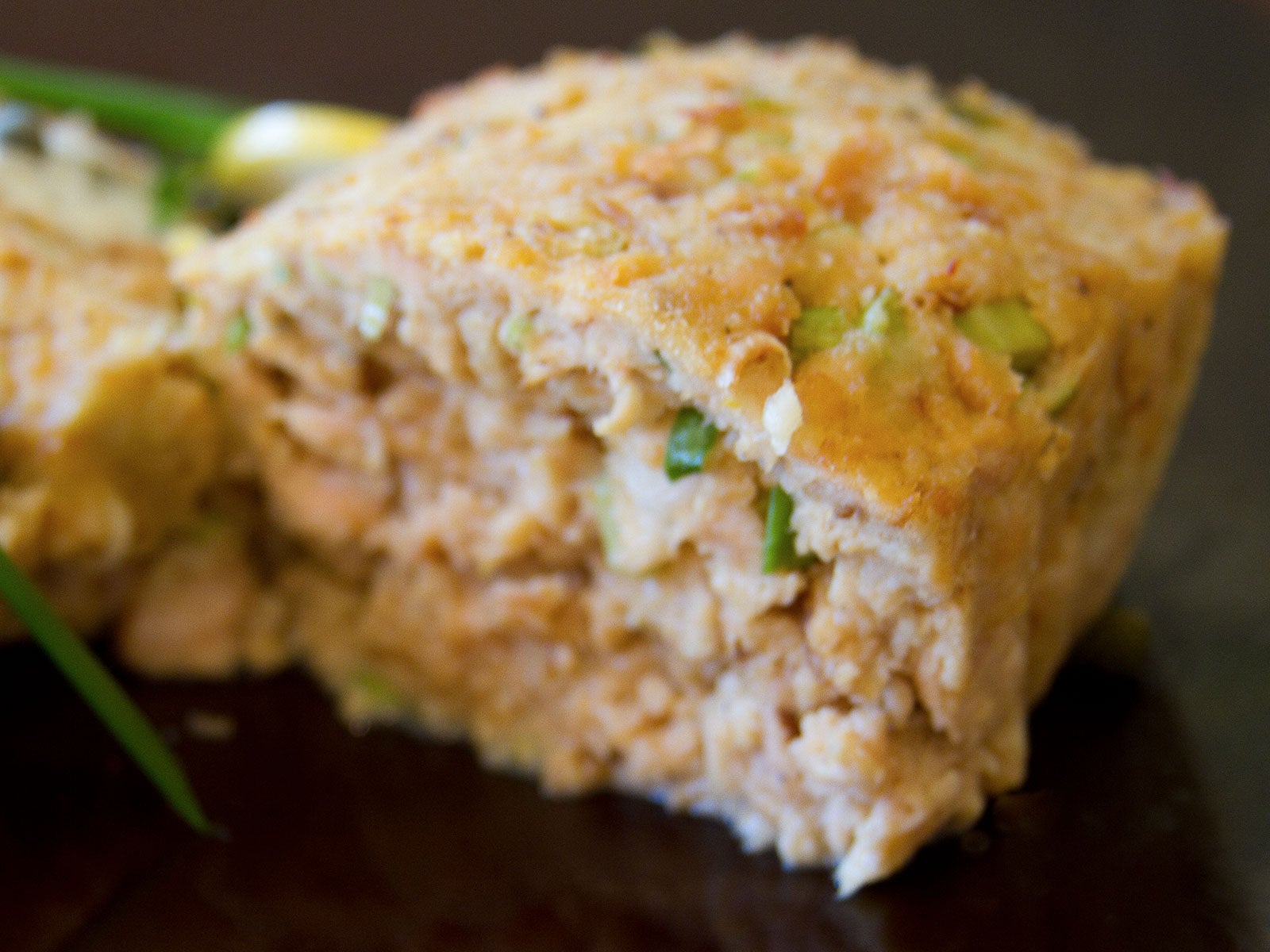 Flaked Salmon Loaf
30 minutes 3-4 servings
Up the fancy factor with this dinner entrée that puts a delicious twist on traditional meatloaf. Trident Seafoods Salmon Burgers are mixed with just a handful of simple ingredients for a quick, healthy meal that's high in protein.
Ingredients
3 Burgers Trident Seafoods® Alaska Salmon Burgers 3 lb

3/4 Cup Panko Bread Crumbs

1/4 Cup Green Onion, chopped

2 Each Eggs

1/4 Cup Milk (Low-fat)

1 Tablespoon Olive Oil

1 teaspoon Lemon Peel (Grated)

1/2 teaspoon Black Pepper

Tartar Sauce
Directions
Flake three Trident Seafoods Alaskan Salmon Burgers (cooked according to package directions) and place in a medium mixing bowl; add bread crumbs, green onion, eggs milk, oil, lemon peel and black pepper. Mix well.

Press mixture into a 5-3/4-in. x 3-in. x 2-in. loaf pan that has been sprayed with non-stick cooking spray.

Bake, uncovered, at 375° for 20 to 25 minutes or until lightly browned and set.
Slice and serve with tartar sauce.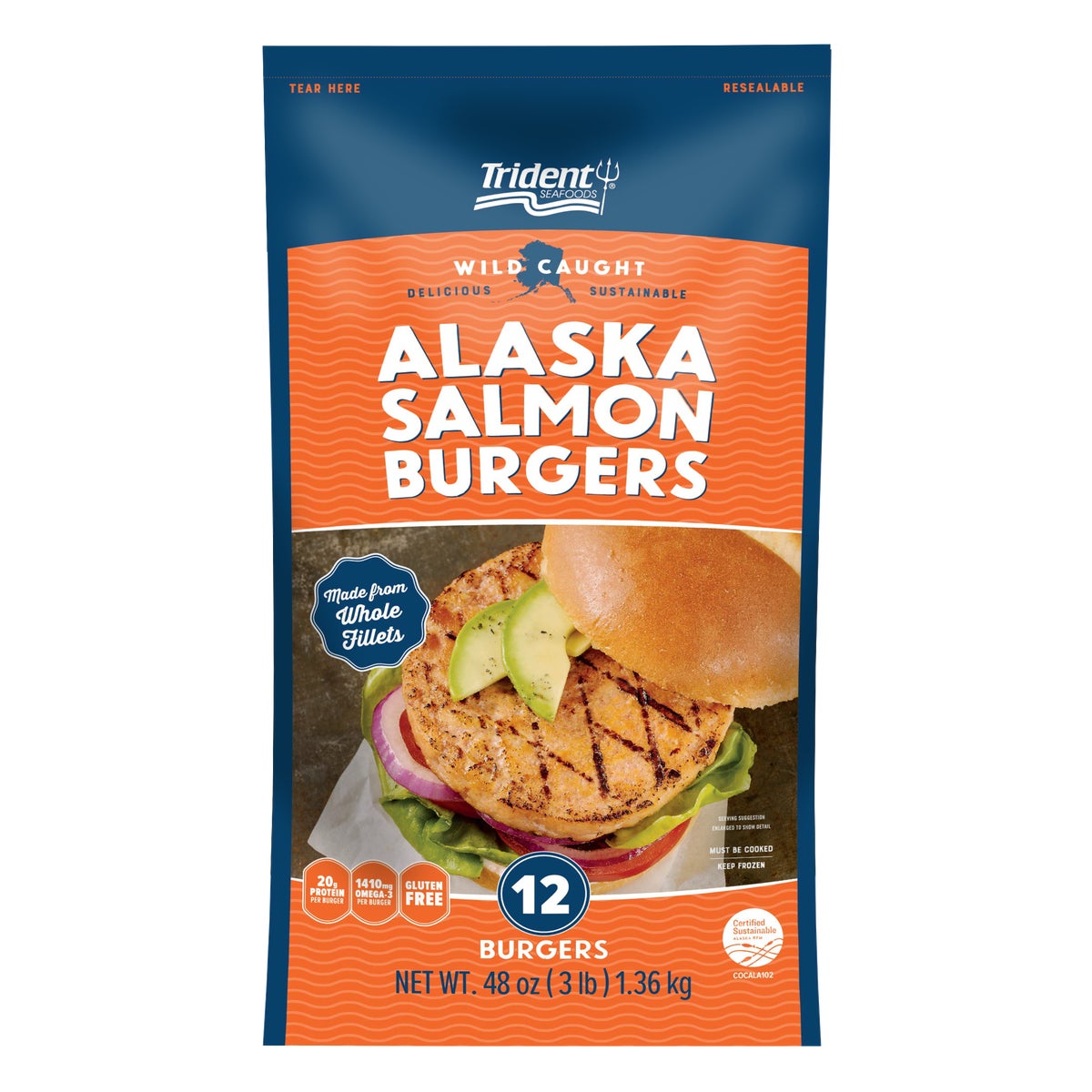 Trident Seafoods
Alaska Salmon Burgers (12 count)
3 lb
Learn More