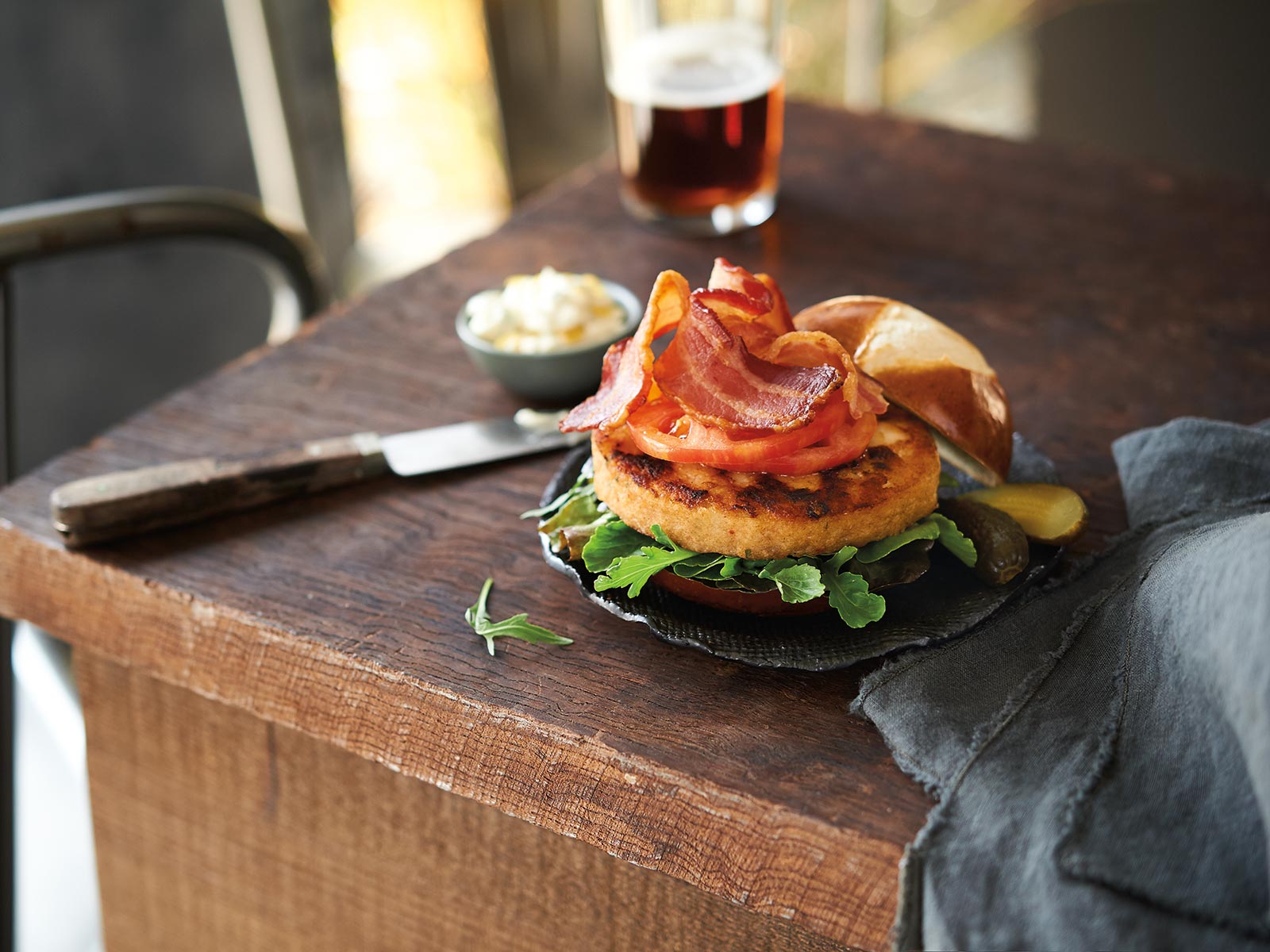 Bacon and Blue Wild Alaska Pollock Burger
15 minutes 4 servings
This is not your typical bacon and blue cheese burger; the addition of a Trident Seafoods Pollock Burger makes it a whole lot more interesting! With a DIY blue cheese mayo and plenty of lettuce and tomato for freshness, it's simply a great burger. Perfect for a BBQ, an easy lunch or dinner.
Ingredients
4 Burgers Trident Seafoods® Alaska Pollock Burgers

1/4 Cup Crumbled Blue Cheese

1/3 teaspoon Lemon Zest

Ground Black Pepper

4 Each Burger Roll (split and toasted)

1 Head Butter Lettuce (washed and dried)

8 Tomato Slices

8 Bacon Slices, cooked
Directions
Prepare the Alaska Pollock Burgers according to package directions.

Meanwhile, in a small bowl, combine the mayonnaise, blue cheese, and lemon zest (if using).

Spread the mayonnaise mixture on the cut sides of the rolls.

Top with lettuce leaves, tomato slices, burgers and bacon.

Cover with the roll top and serve.