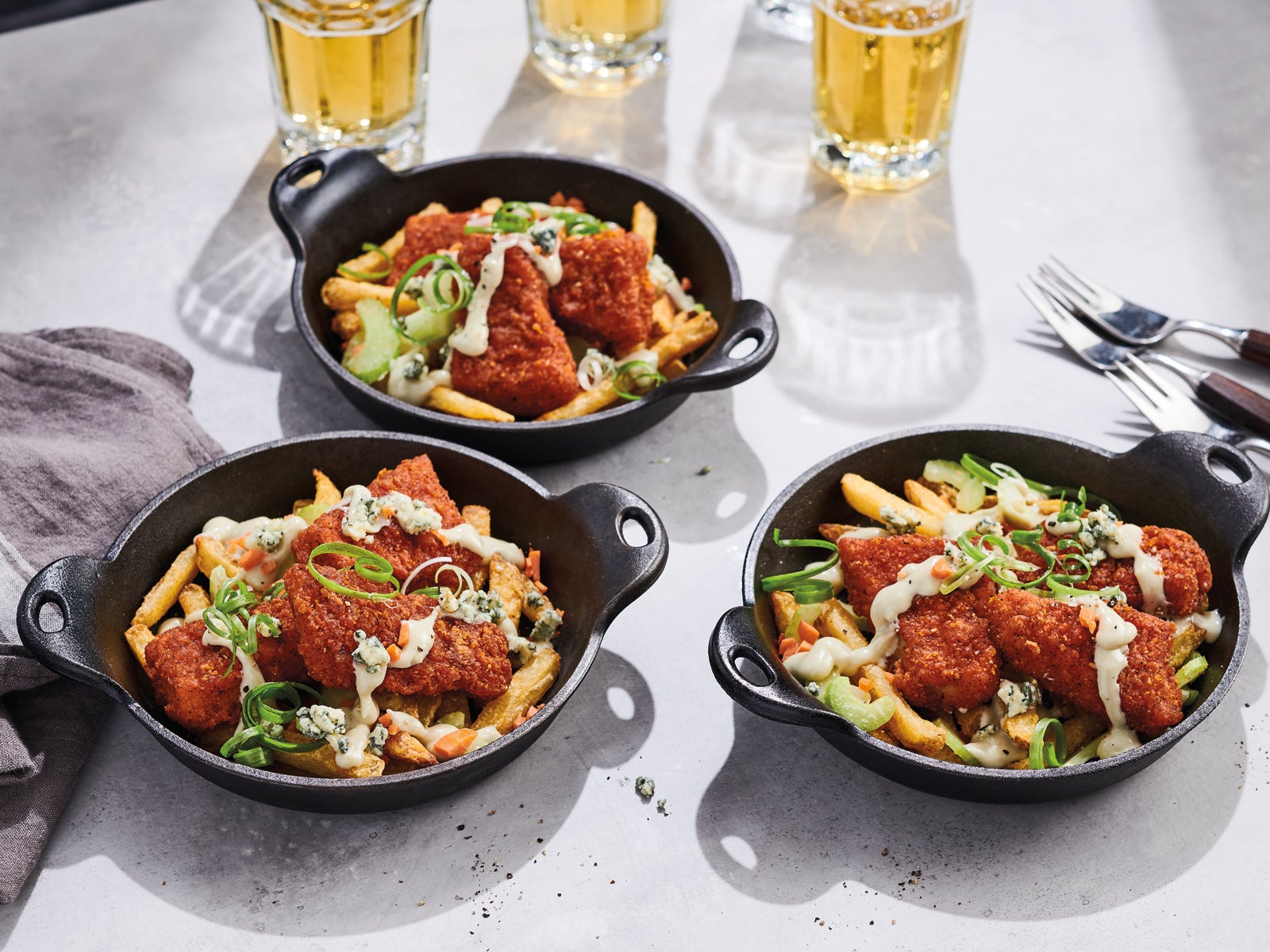 The Fork & Fin® Nashville Hots Buffalo Poutine
30 minutes 4 servings
With all the fab flavors of Buffalo wings incorporated into this ridiculously easy-to-scarf poutine mashup, Nashville Hots make a stellar substitute for your more expected chicken wings. Plus, no bones to fuss with! Dig in.
Ingredients
28 oz bag of frozen thin-cut fries

8 pieces The Fork & Fin® Food Truck Breaded Appetizers Nashville Hot

1 each scallion, finely julienned

1/4 cup blue cheese crumbles plus additional for sprinkling

1/4 cup butter

2 stalks of celery, thinly sliced on the diagonal

2 tablespoons finely diced carrot

Black pepper
Directions
Preheat oven to 450°F. Arrange potatoes on a baking sheet. Bake until heated through and starting to brown about 17 minutes. Flip the potatoes and continue cooking. Place the Nashville hots on another sheet pan and bake until cooked through another 17-18 minutes.

While the fries and fish are baking, place the scallions in a bowl of cold water so that they curl up.

Combine the ¼ cup blue cheese and butter in a small saucepan over medium heat. Melt the butter with the cheese and whisk together.

When fries and Nashville hots are cooked, divide between serving plates. Drizzle with the butter mixture.

Sprinkle with the blue cheese, celery and carrot.

Drain the scallion curls and sprinkle over the poutine along with black pepper. Serve.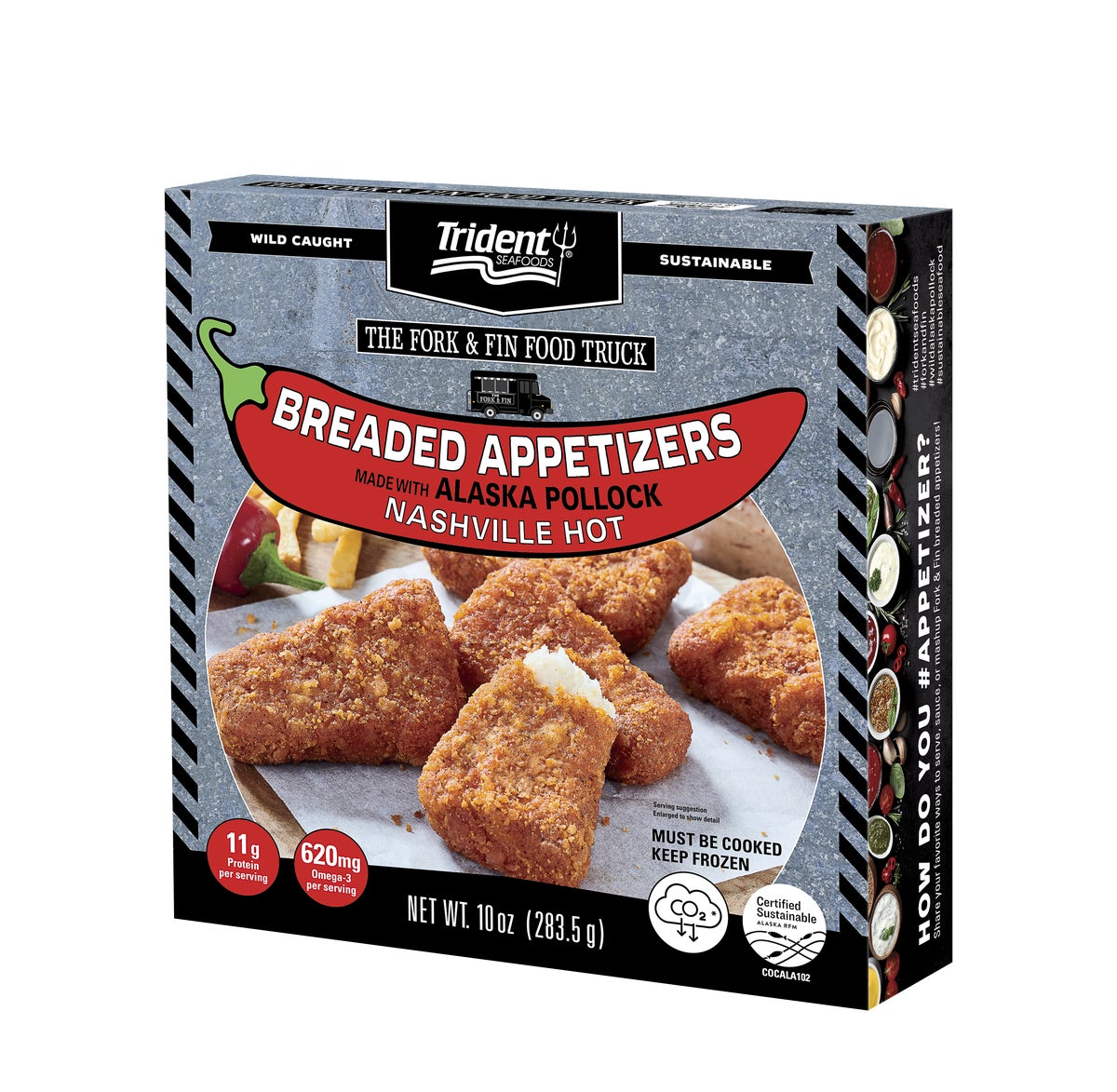 Trident Seafoods
The Fork & Fin Food Truck™ Breaded Appetizers Nashville Hot
10 oz
Learn More