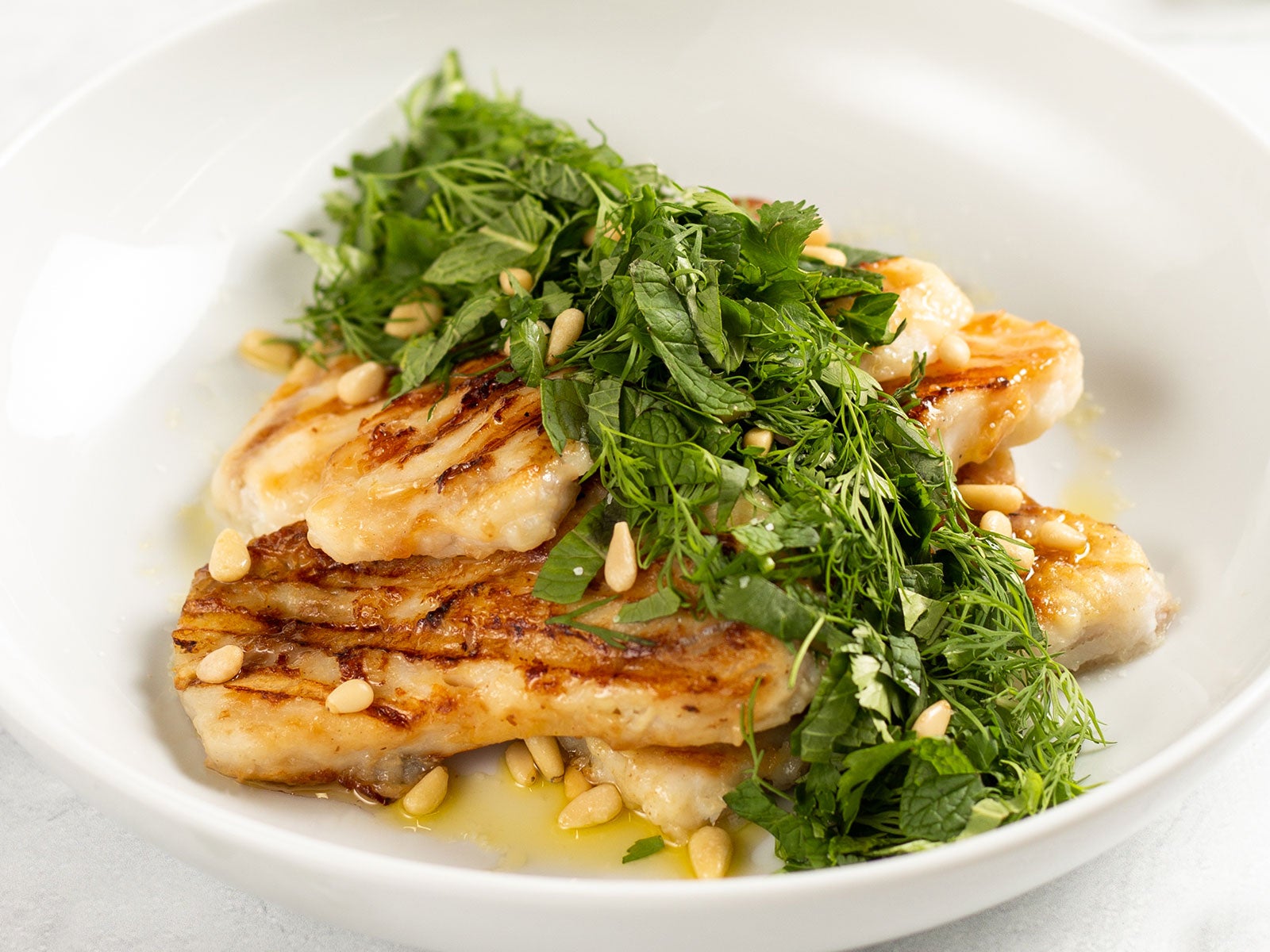 Simple Grilled Alaska Pollock Fillets with Herbs
20 minutes 2 servings
In this Mediterranean-inspired recipe, delicately-flavored Trident Seafoods® Wild Caught Alaskan Pollock Fish Fillets are grilled and then topped with freshly chopped herbs and toasted pine nuts. The result is a healthy, simple and elegant dish that works for both lunch and dinner.
Ingredients
1/4 Cup Pine Nuts, toasted

1/4 Cup Fresh Mint, chopped

1/4 Cup Fresh Dill, chopped

1/4 Cup Fresh Flat-Leaf Parsley, chopped

1/4 Cup Fresh Cilantro, chopped

1/2 Cup Olive Oil

4 Each Trident Seafoods® Wild Caught Alaska Pollock Fish Fillets

Salt & Pepper

1 Lemon, cut into wedges
Directions
In a small bowl, mix together the chopped herbs and olive oil. Add a pinch of salt and set aside.

Heat a grill pan over medium heat.

Drizzle olive oil over each piece of Alaskan Pollock, and salt and pepper both sides then grill. Allow to sit on the pan so nice grill marks form, about 5 minutes on each side. Remove from the grill pan.

Plate the fillets on a large platter. Spoon the herb mixture generously over the fish and sprinkle on the toasted pine nuts.

To serve: garnish with lemon wedges.