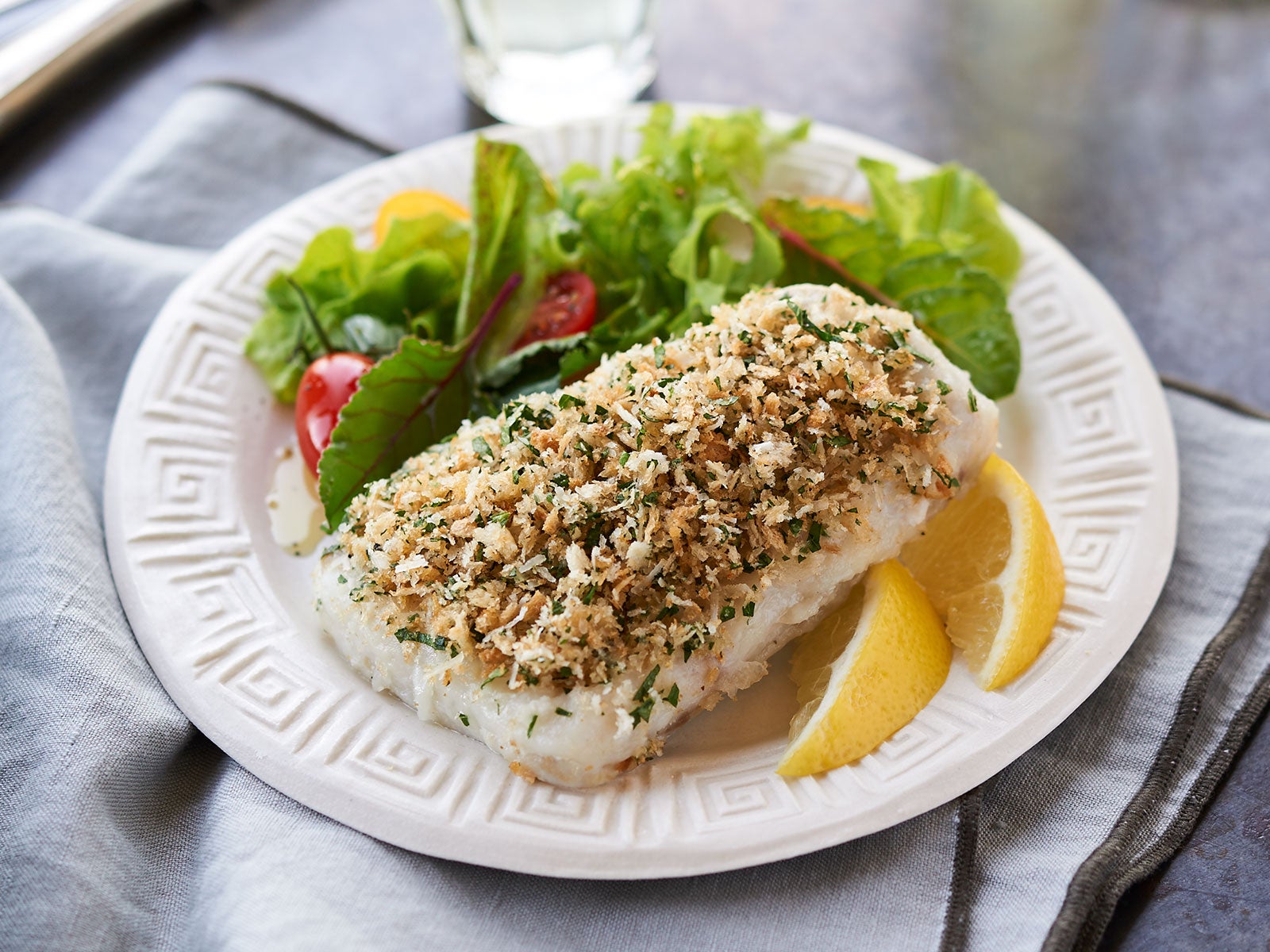 Sautéed Wild Alaska Pollock with Parmesan Crumbs
15 minutes 4 servings
All you need is one pan for this easy dinner solution! If you don't have time to season the bread crumbs yourself, sub in Italian-style panko crumbs and omit the parsley. Serve the dish with a green salad or some steamed green beans.
Ingredients
2/3 Cup Panko Bread Crumbs

1/3 Cup Parmesan Cheese (Grated)

3 Tablespoon Fresh Parsley, chopped

Salt and ground Black Pepper (to taste)

Pinch Cayenne Pepper

3 Tablespoon Extra Virgin Olive Oil

Lemon Wedges

4 Fillets Trident Seafoods® Wild Caught Alaska Pollock Fish Fillets
Directions
(For best results prepare using frozen fillets)
Heat a dry nonstick skillet over medium-high heat. Add panko bread crumbs; toast, stirring until crumbs are lightly browned.

Transfer toasted bread crumbs to a medium-sized bowl. Add parmesan, parsley, salt, black pepper and cayenne pepper. Stir in 1 tablespoon of olive oil. Set aside.

Wipe out the skillet.

Heat skillet to medium-high heat and add remaining olive oil. Add Alaskan Pollock fillets and cook for 5 minutes. Turn over fillets and heap with crumb mixture. Cover and cook another 3-5 minutes.

Garnish with lemon wedges and serve.