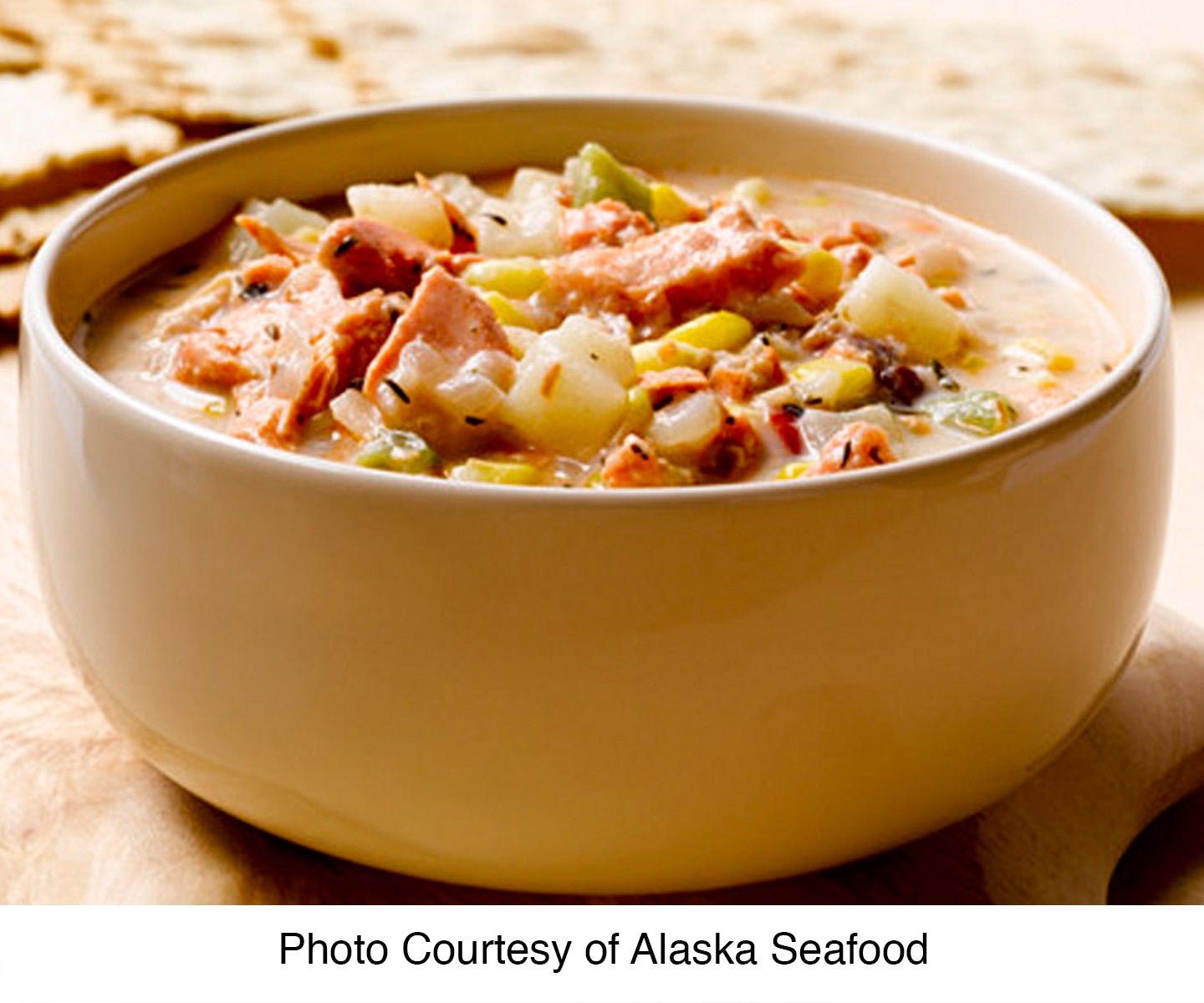 Quick Alaska Salmon Chowder
20 minutes 4 servings
Trident Seafoods Sea Alaska® Pink Salmon comes together with potatoes, peppers, corn, bacon bits, and onions in this light soup seasoned with savory herbs. Perfect as a lunch or dinner entrée, each bowlful is high in protein and high in omega-3s, and is a delicious way to warm up on a cool day.
Ingredients
1 Can Sea Alaska® Pink Salmon 14.75 oz

1 Tablespoon Butter

1 Small Onion (chopped)

1 Tablespoon Flour

3 Cups Milk (Skim)

2 Cups O'Brien Style (with peppers and onions) Frozen Hashbrown Potatoes 8 oz

1 Can (8 oz) drained or 1 cup frozen corn kernels

1 teaspoon Dried Thyme

1/2 teaspoon Salt

1/2 teaspoon Lemon pepper or pepper blend seasoning

1/4 Cup Bacon Bits, divided

2 Tablespoon Sherry (optional)
Directions
Use 1 can (14.75 ounces) or 2 cans (6-7.5 oz) of Sea Alaska® or other Trident Seafoods® Alaska canned salmon.

Drain salmon, reserving liquid; discard skin and bones (if any). Break salmon into chunks, and set aside.

Melt butter in a 2-quart saucepan over medium heat. Add onions; cook and stir for 5 minutes. Add flour; cook 1 minute, stirring occasionally. Add milk and salmon liquid, and bring to a low boil. Stir in potatoes, corn, seasonings, and 2 tablespoons bacon bits. Return to simmer, and cook for 5 minutes. Stir in salmon and sherry, if desired; heat through. To serve, ladle soup into bowls; sprinkle with remaining bacon bits.
Spicy Variation: Add Cajun or Southwest seasoning or red pepper flakes to taste.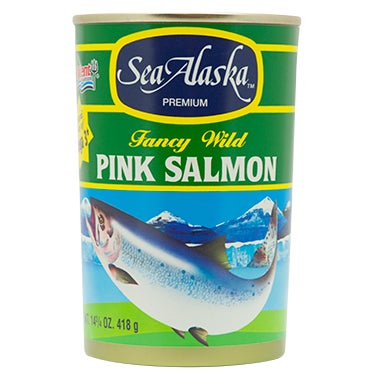 Canned Products
Sea Alaska® Pink Salmon 14.75 oz
14.75 oz
Learn More