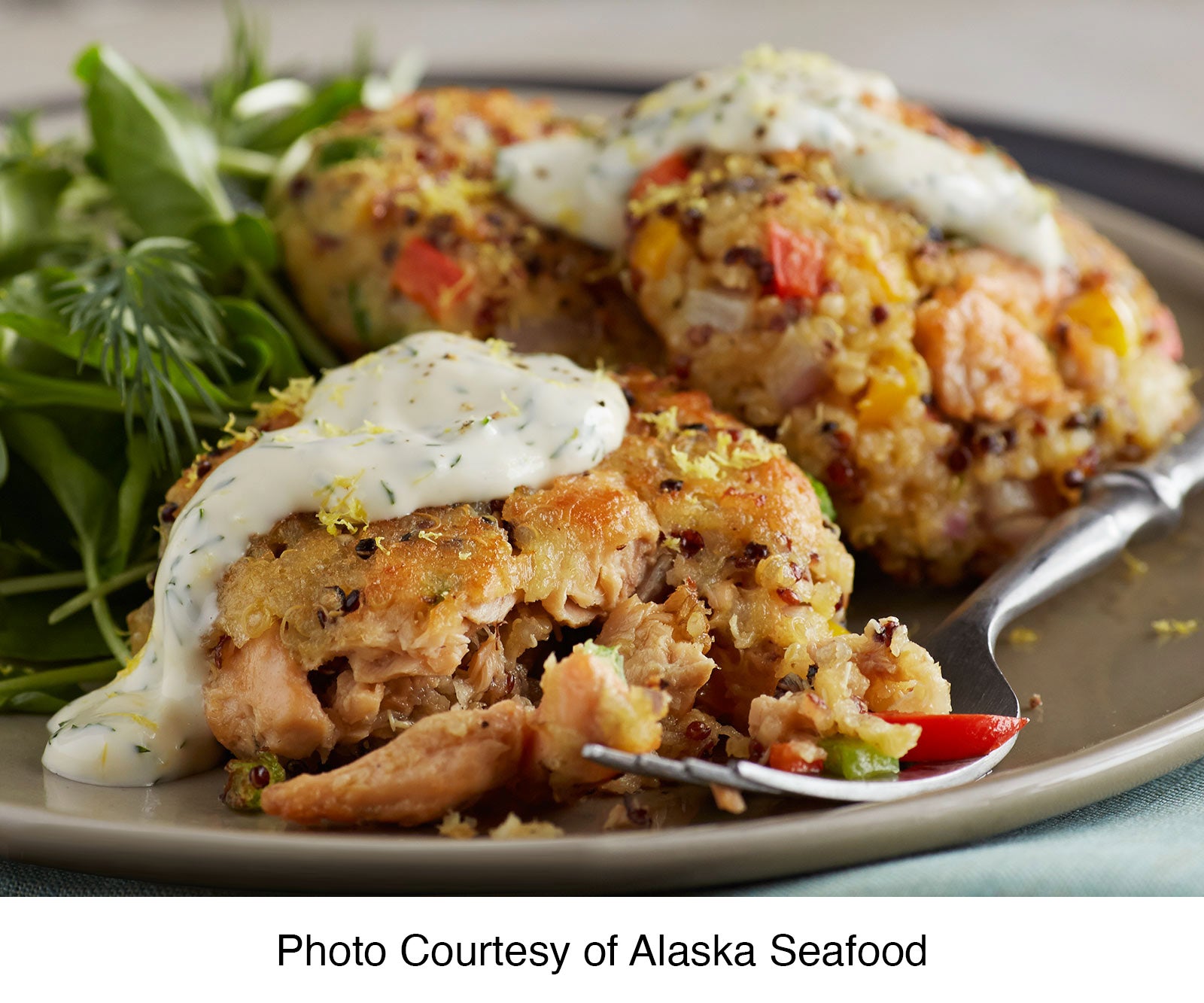 Wild Alaska Salmon & Quinoa Cakes
40 minutes 3-4 servings
Pan-fried for extra crispiness and finished with a dollop of zesty dill aioli, these savory cakes call for simple prep, yet serve up dynamic flavor. Tulip® canned salmon is combined with quinoa, eggs, and bell pepper, making this easy lunch or dinner entrée high in protein and high in omega-3s—a healthy meal everyone will love.
Ingredients
1 can Tulip® Pink Salmon 14.75 oz

2 Cup Quinoa (white or red, prepared)

3 Eggs (beaten)

1 Cups Panko Bread Crumbs

1-1/2 Cup Finely diced fresh bell peppers (any color or combination)

3/4 Cup Red Onion (Finely Diced)

1 teaspoon Kosher Salt

1 teaspoon Black Pepper

1 Cup Sour Cream or Plain Yogurt

1 Tablespoon Fresh Dill, chopped

1 Tablespoon Lemon Zest

1/3 Cup Canola or Olive Oil, divided
Directions
Use 1 can (14.75 ounces) of Tulip® or other Trident Seafoods® canned salmon, drained and chunked.

Combine drained salmon, quinoa, eggs, panko, bell pepper, onion, salt and pepper. Form into patties (1/4 cup each). Cover and refrigerate for 20 to 30 minutes, to firm.

In a bowl, blend sour cream, dill and lemon zest.

Lightly coat a nonstick pan with oil. Warm over medium heat, then add patties, several at a time, and cook until golden brown on both sides. Keep warm.

For each serving, place patties on a plate and drizzle with dill sauce.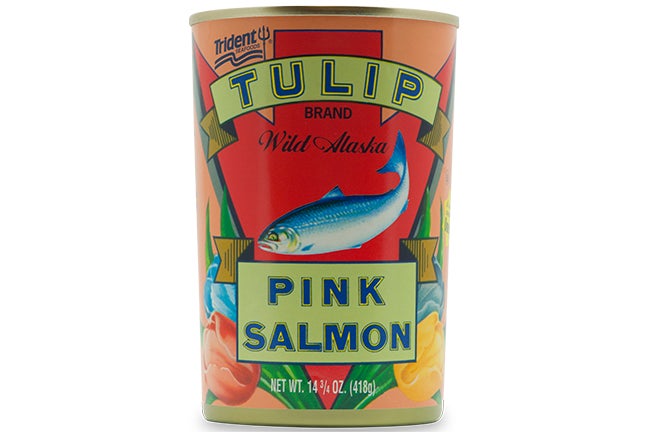 Canned Products
Tulip® Pink Salmon 14.75 oz
14.75 oz
Learn More