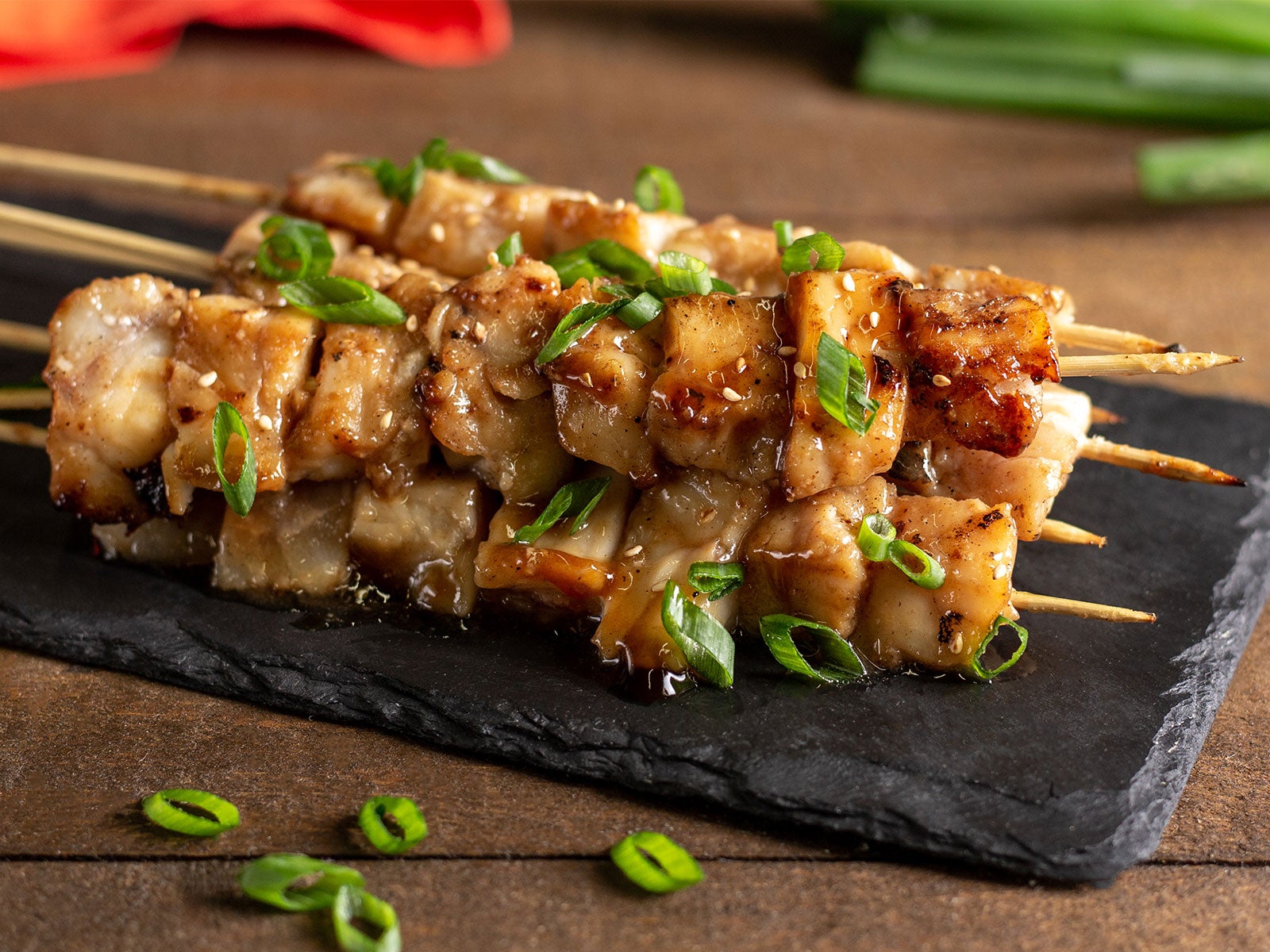 Grilled Teriyaki Wild Alaska Pollock Skewers
20 minutes 2 servings
Grilling produces so many tastes that we crave. In this Asian-inspired recipe, Trident Seafoods® Wild Caught Alaska Pollock Skillet Cuts are brushed with a tangy teriyaki sauce for an easy-to-prepare high-protein and low-fat meal. Serve this delicious hot-off-the-grill seafood dish for lunch or dinner.
Ingredients
1/2 Cup Soy Sauce

1/2 Cup Sake (Japanese Rice Wine)

1 Tablespoon Granulated Sugar

1/4 Cup Water

12 Ounces Trident Seafoods® Wild Caught Alaska Pollock Skillet Cuts

Wooden Skewers, soaked to prevent burning

1 Tablespoon Sesame Oil

1/4 Bunch Green Onion, finely sliced
Directions
In a small bowl, mix together soy sauce, sake, granulated sugar, and water for the teriyaki sauce. Set aside.

Preheat a grill pan on medium heat.

Meanwhile, carefully skewer 4-5 pieces of frozen Alaskan Pollock on each skewer and brush each skewer with sesame oil. Place the skewers on the hot grill and brush one side with teriyaki sauce. Turn the skewers and brush again with sauce. Continue brushing sauce on the Alaskan Pollock while turning each piece to create a nice glaze on the fish. Cook like this for about 10 minutes per skewer.

Serve hot with steamed white rice. Garnish with green onions.