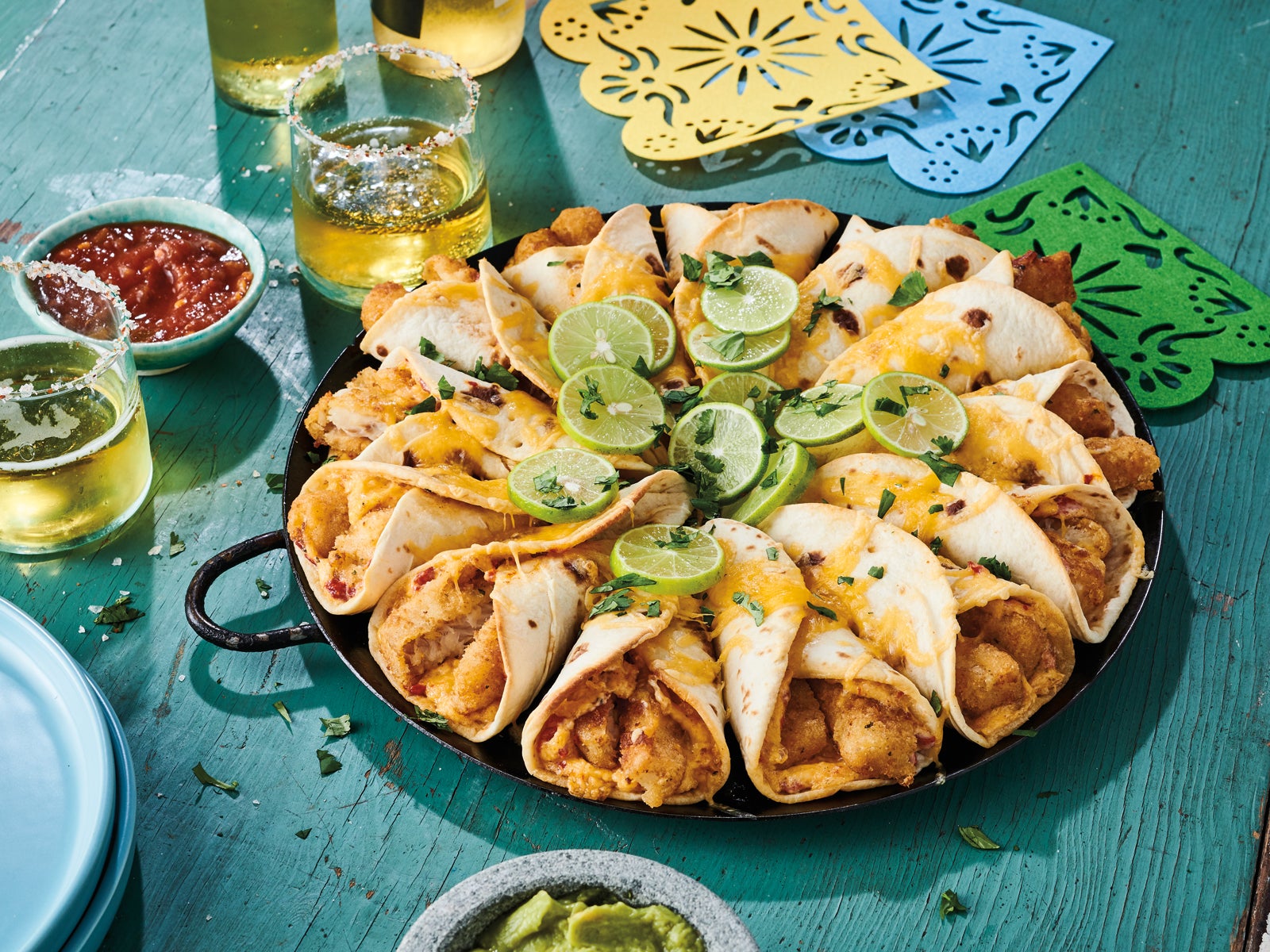 The Fork & Fin® Dill Pickle Pimento Cheese Quesadilla Ring
20 minutes 4 servings
A quesadilla ring is a total showstopper on a party table. Easy to make (assemble ahead are the watchwords here) this one is filled with a mashup of melty pimento cheese, Dill Pickle fish pieces and sprinkled with cilantro. Bake it off just before serving and watch everyone dig in.
Ingredients
12 ounce shredded sharp cheddar

1/2 cup mayonnaise

6 ounces chopped pimentos, strained and chopped

1/4 teaspoon smoked paprika

1/4 teaspoon cayenne pepper

1/4 teaspoon kosher salt

1/4 teaspoon freshly ground black pepper

20 each six-inch round flour tortillas

16 pieces The Fork & Fin® Food Truck Breaded Appetizers Dill Pickle Style

Toothpicks

Chopped cilantro

Prepared guacamole
Directions
Preheat oven to 375°F.

Line a large sheet pan without sides (or turn one with sides upside down) with parchment paper.

In a large bowl, combine 2 1/2 cups of the cheddar, all the mayo, pimentos, paprika, cayenne and salt and pepper.

Spread tortillas on a cutting board and spread each with 2 tablespoons of the cheese mixture and 2 pieces of fish. Roll it into a cone, securing it with 1-2 toothpicks and place it on the sheet pan. Continue spreading the tortillas with the cheese mixture and fish and roll each into cones. Place the points of the tortillas together, forming a circle on the sheet pan.

Sprinkle with the remaining cheese and bake until browned and crispy, about 15 minutes.

Slide onto a serving platter, remove the toothpicks, sprinkle with cilantro and serve with guacamole.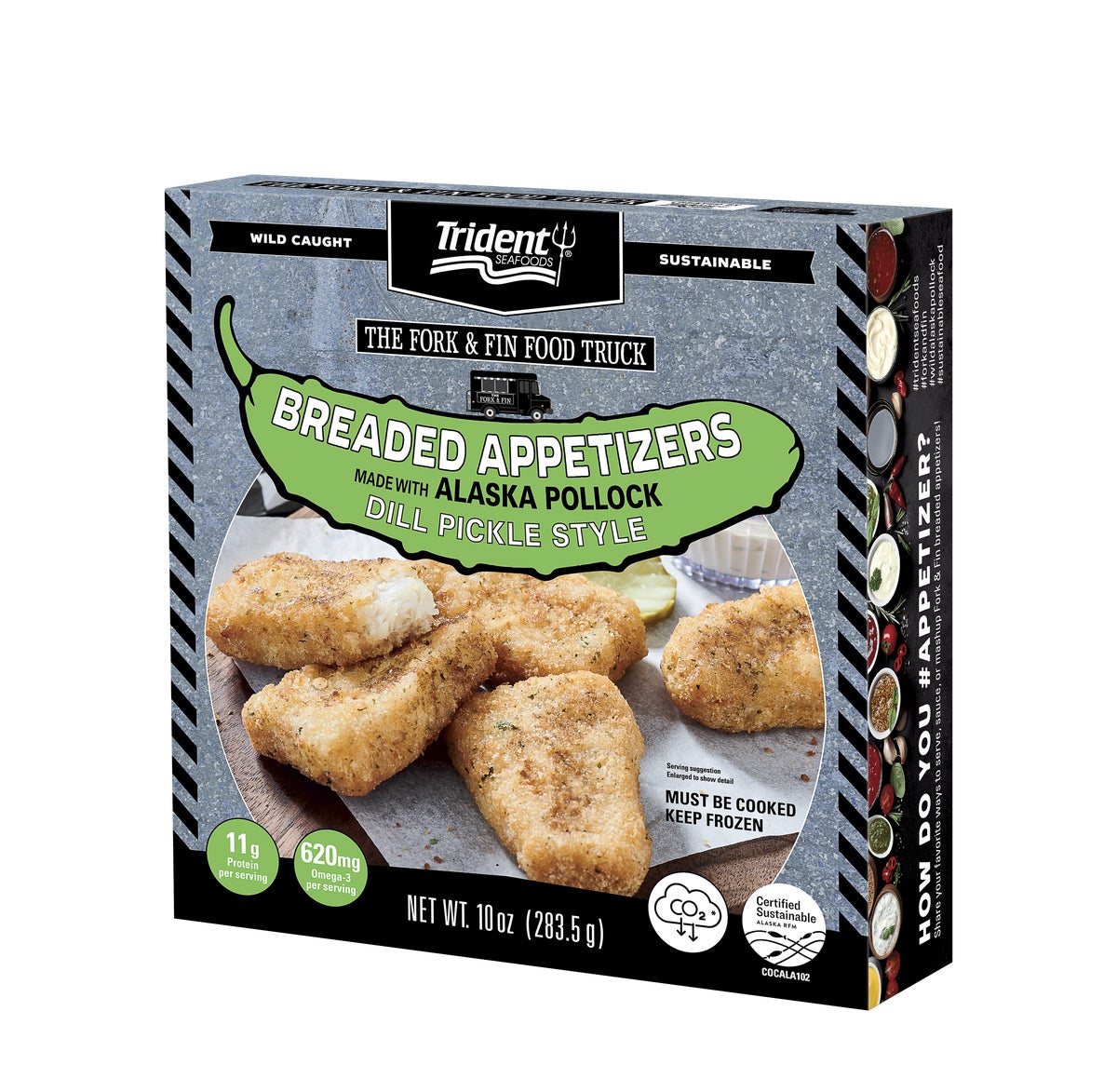 Trident Seafoods
The Fork & Fin Food Truck™ Breaded Appetizers Dill Pickle Style
10 oz
Learn More