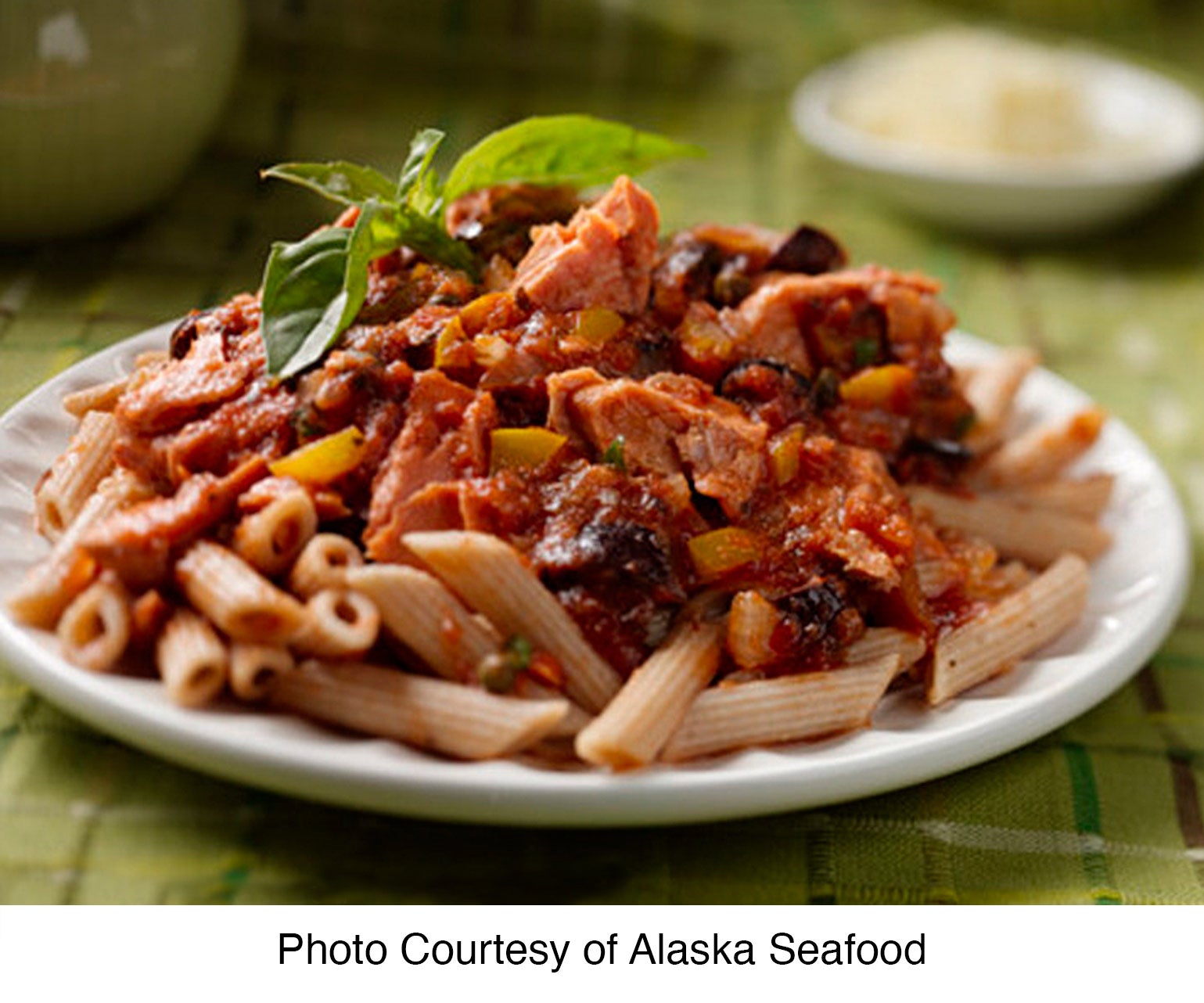 Alaska Salmon Pasta Puttanesca
20 minutes 6 servings
Herbed marinara sauce with capers, olives, and basil combines with bell pepper, garlic, and onions in this salmon pasta. Great as a lunch or dinner entrée, this Italian-style dish is high in protein —a healthy meal everyone will love.
Ingredients
Sea Alaska® Pink Salmon 14.75 oz

1 Tablespoon Olive Oil

1 Small White Onion

1 Small Yellow Pepper (diced)

3 Cloves Garlic, finely minced

1/4 to 1/2 teaspoon Red Chili Flakes

25 oz Marinara with herbs pasta sauce

2 Tablespoon Capers, drained

1/2 Cup Kalamata Olives (pitted and chopped)

1/4 Cup Fresh Basil Leaves, chopped

1 lb Whole Wheat Penne Pasta
Directions
Use 1 can (14.75 ounces) or other Trident Seafoods® Alaska canned salmon, drained and chunked.

In a large heavy saucepan, heat the oil over medium-high heat until hot. Add the onion and pepper and cook, stirring often, for 5 to 7 minutes or until soft. Add the garlic and chile flakes, and cook, stirring often, for 1 minute.

Add pasta sauce, capers, olives and basil. Heat until hot, then fold in salmon, reduce heat to low and keep warm while you cook the pasta.

Cook the pasta according to package directions, drain well, then toss with 1 cup of the sauce. Divide between 6 bowls and top with remaining sauce.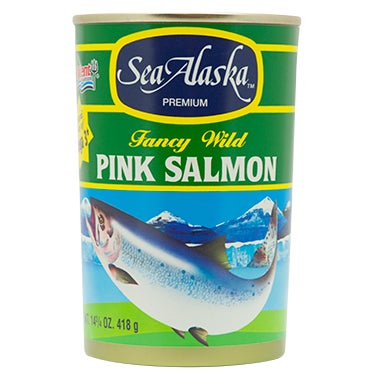 Canned Products
Sea Alaska® Pink Salmon 14.75 oz
14.75 oz
Learn More