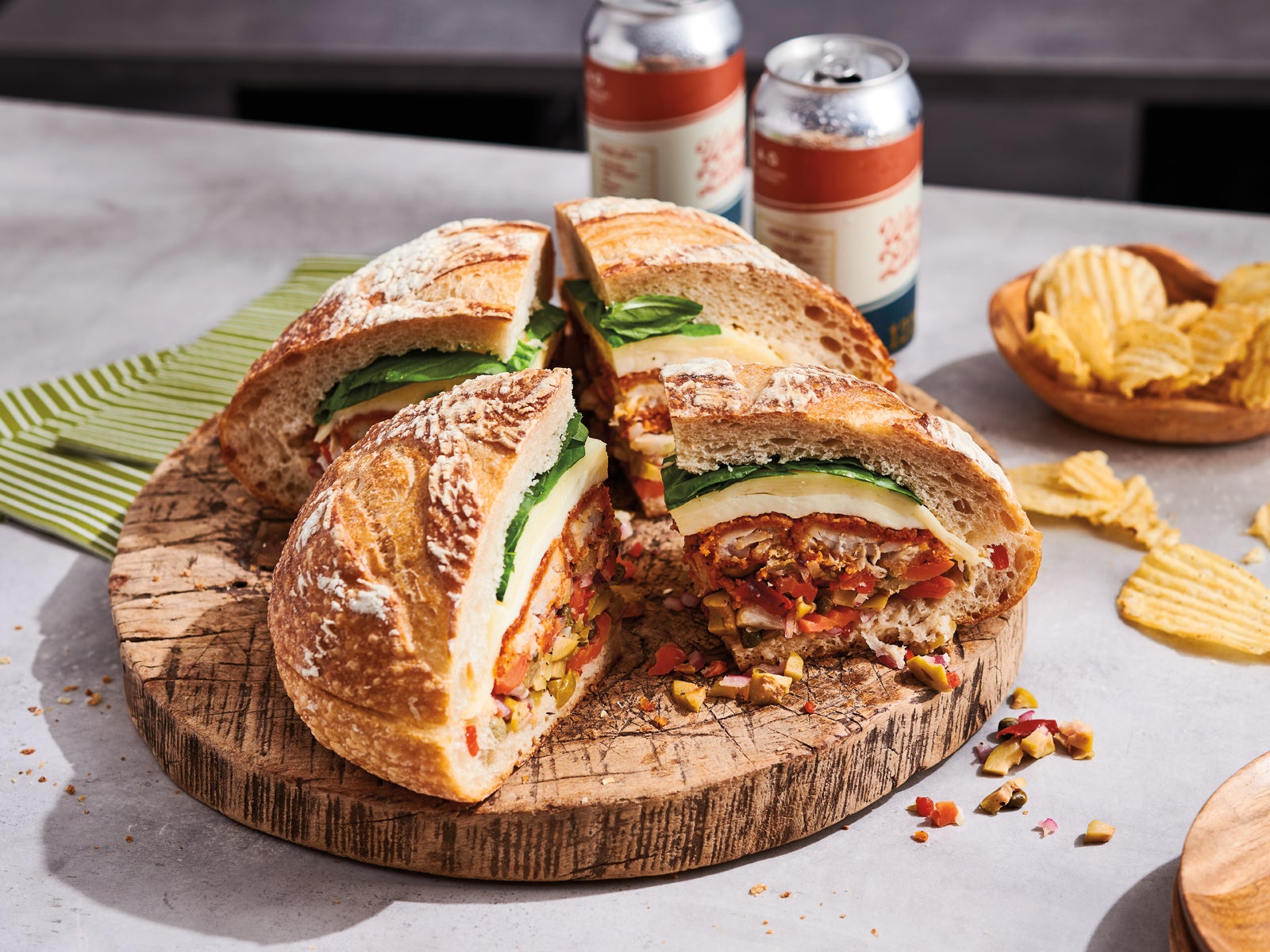 The Fork & Fin® Nashville Hots Muffuletta
20 minutes 4-8 servings
Muffulettas definitely qualify as one of the most perfect make-ahead sandwiches you can find. Although the recipe says to make it an hour ahead, you can certainly make it a few hours ahead…. or even the night before. And this makes this mashup perfect for lunch, brunch, dinner, or whatever…
Ingredients
1 cup pimento-stuffed olives, coarsely chopped

1 cup giardiniera, drained and coarsely chopped

1/4 cup finely diced small red onion

2 tablespoons capers

2 tablespoons red wine vinegar

1/4 cup cup extra-virgin olive oil plus extra for drizzling

2 Kosher salt and freshly ground black pepper

1 large round artisan loaf, about 1 pound, cut in half crosswise

1/4 pound sliced fresh mozzarella

1/4 pound thinly sliced provolone

Basil leaves

6 pieces The Fork & Fin® Food Truck Breaded Appetizers Nashville Hot
Directions
Prepare fish according to package directions.

Combine the olives, giardiniera, onion, capers, vinegar and olive oil. Season with salt and pepper.

Hollow out the insides of the bread, leaving a 2-inch thick shell. Spoon the olive salad into the shell, pressing down on the top of it. Cover with mozzarella, Nashville hots, provolone and basil. Drizzle olive oil on the inside of the top half of the loaf and replace the top, covering all the fillings.

Press down hard, wrap in paper and let stand for 30 minutes to 1 hour. Cut into 8 wedges. Serve.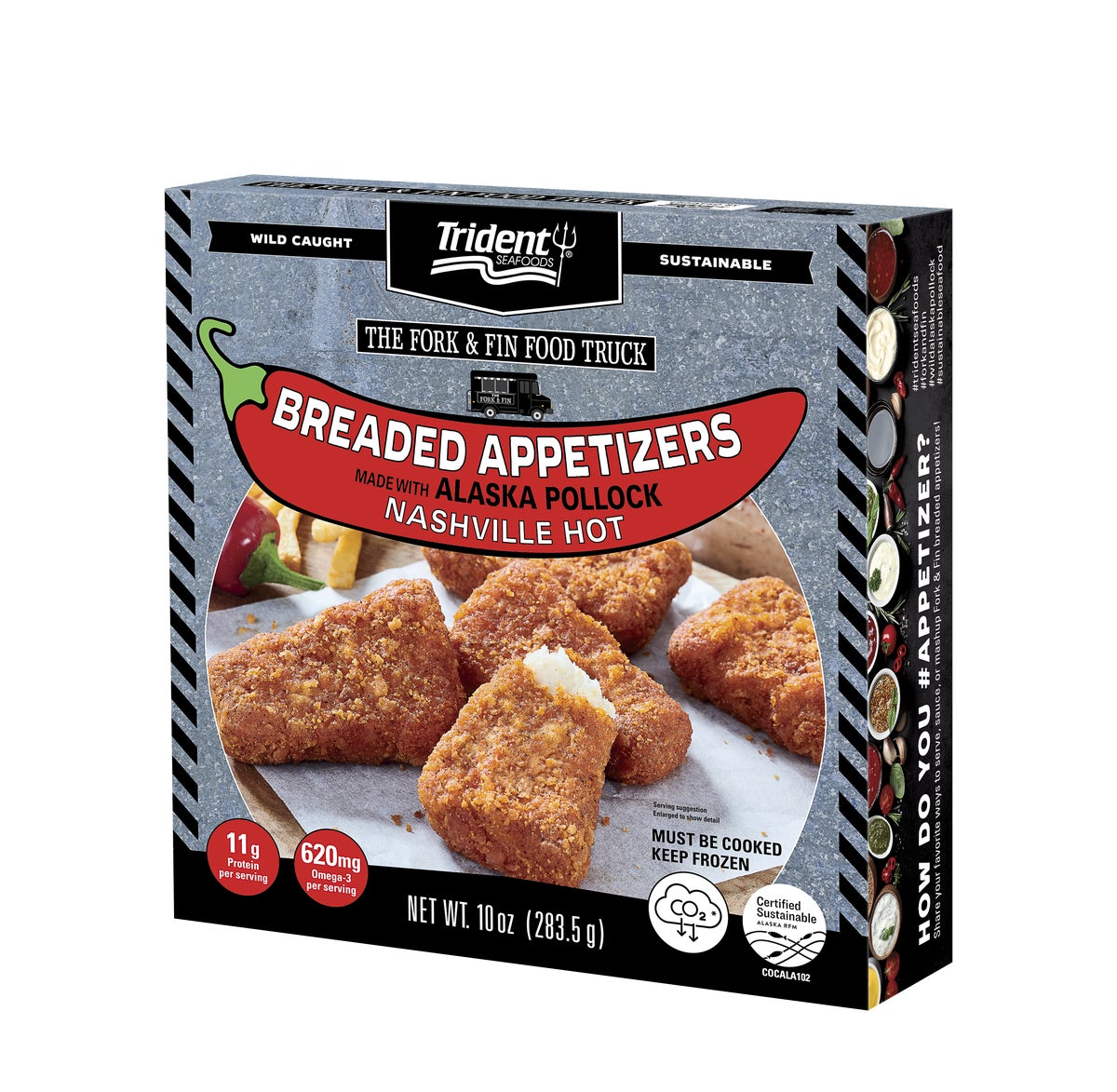 Trident Seafoods
The Fork & Fin Food Truck™ Breaded Appetizers Nashville Hot
10 oz
Learn More