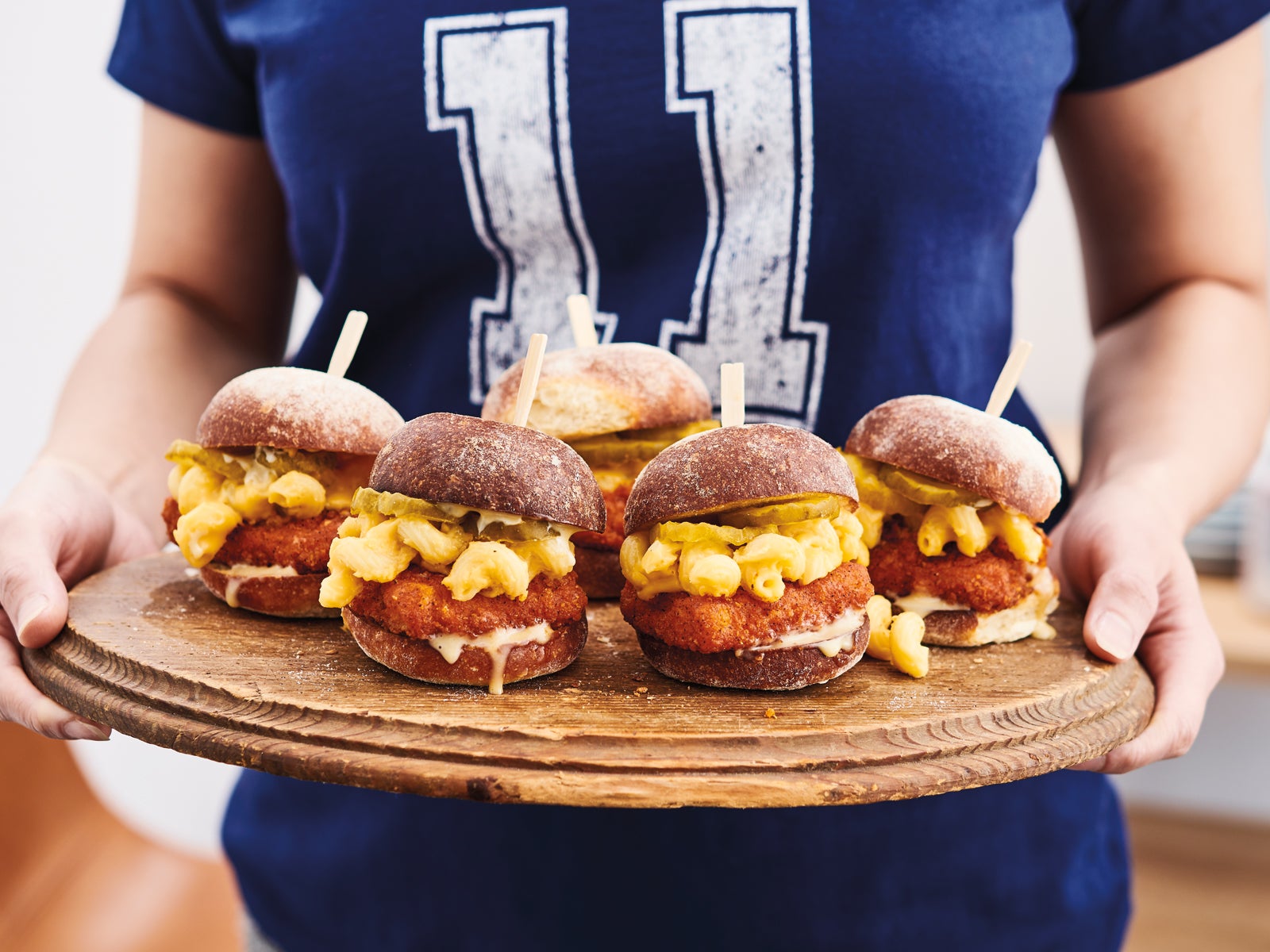 The Fork & Fin® Nashville Hots Mac-N-Cheese Sliders
20 minutes 12 servings
Here's an easy and extravagantly gooey recipe for mac and cheese, perfect for putting on these sliders. But if you want skip that bit, just use prepared mac and cheese (box or frozen) and spread on top of the Nashville Hots. Keep these mashup sliders from coming apart with fancy toothpicks stuck through from top to bottom.
Ingredients
1 1/2 cup cavatappi or elbow pasta

1 tablespoon butter

1 each large egg

15 ounces can of evaporated milk, heated to warm

1 dash of hot sauce

1/2 teaspoon Dijon mustard

2 tablespoons Dijon mustard

1 cup grated medium cheddar

1/2 cup American cheese or Velveeta, coarsely chopped

1/3 cup mayonnaise

1 tablespoon honey

12 each slider buns, split horizontally and lightly toasted

12 pieces The Fork & Fin Food® Truck Breaded Appetizers Nashville Hot

Dill or bread and butter pickle chips
Directions
Prepare fish according to package directions.

Cook the pasta in a medium pot of boiling salted water until al dente. Drain and return to the pot. Add the butter and stir until melted. Turn the heat down to very low.

At the same time combine the egg, milk, hot sauce and ½ teaspoon mustard in a bowl. Pour half over the noodles with half of the cheese and stir until everything is melty and well combined, stirring vigorously. Stir in the remaining milk mixture and cheeses. Season with salt and pepper and set aside to keep warm.

Combine the remaining 2 tablespoons of mustard, mayonnaise and honey in a medium bowl.

Spread the cut sides of the tops and bottoms of the rolls with the mustard mixture. Divide the Nashville hots over the bottoms of the rolls and top with the mac and cheese. Top with pickles and roll tops and serve.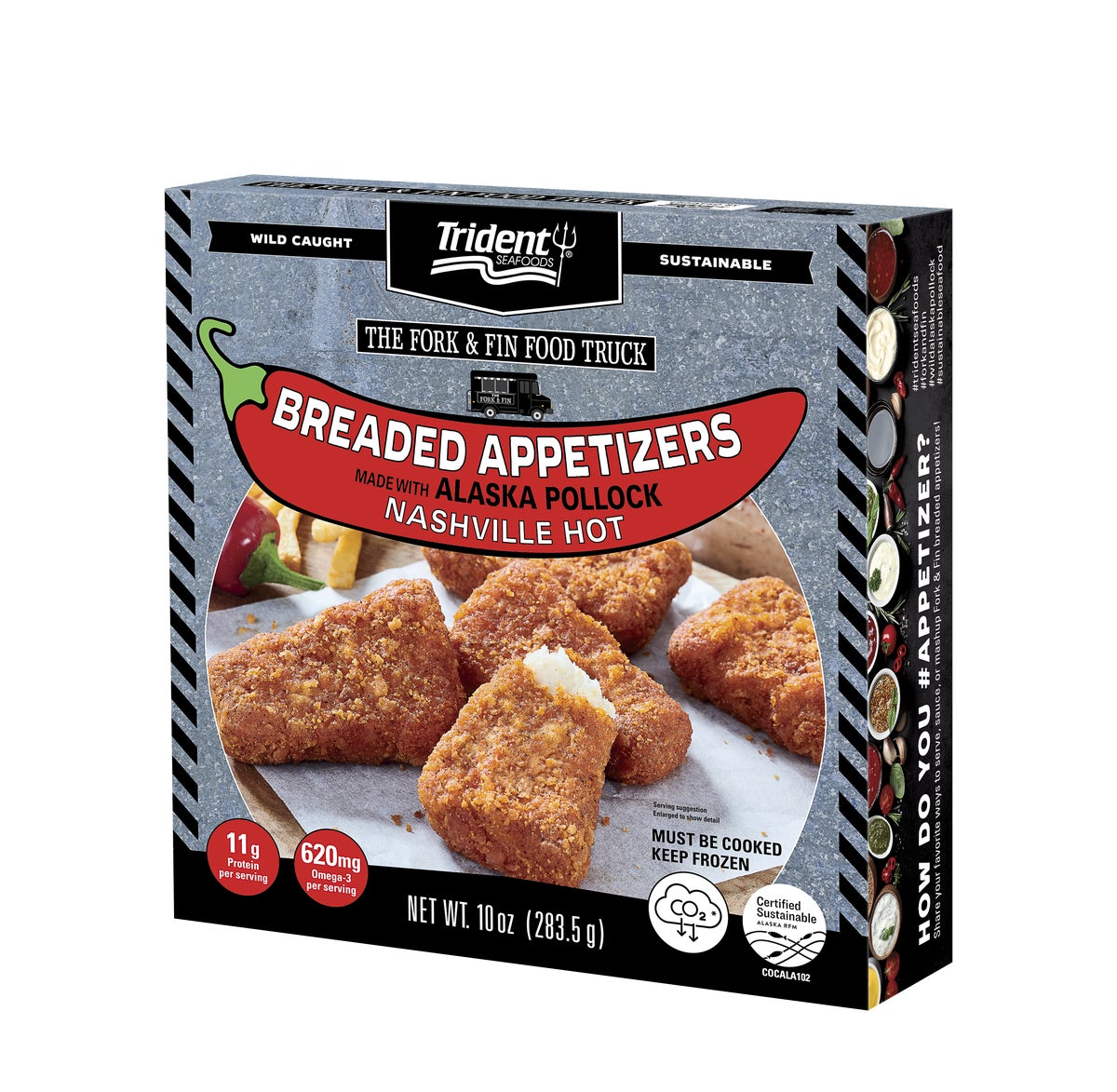 Trident Seafoods
The Fork & Fin Food Truck™ Breaded Appetizers Nashville Hot
10 oz
Learn More