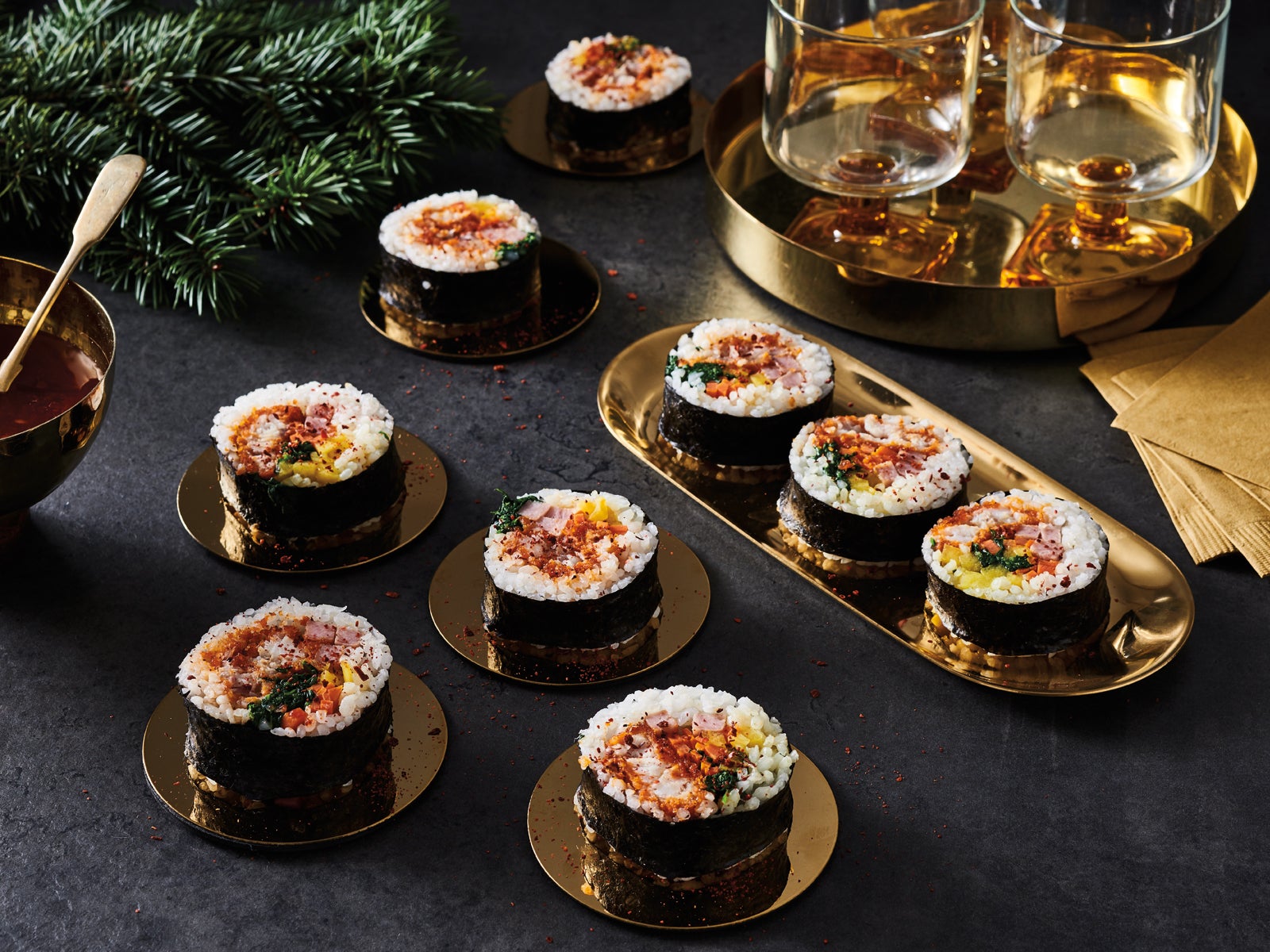 The Fork & Fin® Nashville Hots Kimbap
30 minutes 4 servings
Kimbap (also spelled gimbap) is a super popular snack in Korea, very similar to sushi. Great for a party, make all the ingredients ahead of time and assemble these super fusion-y rolls shortly before serving.
Ingredients
5 ounces baby spinach

Sesame oil

Kosher salt and black pepper

1 each large carrot, julienned

12 pieces The Fork & Fin® Food Truck Breaded Appetizers Nashville Hot

4 ounces canned Spam, cut into ¼ inch strips

3 cups freshly cooked short-grain rice

1/2 cup julienned Korean pickled radish (danmuji)

4 sheets nori
Directions
Prepare fish according to package directions.

Throw the spinach in a large skillet over medium-high heat and cook, stirring, until the spinach wilts. Transfer to a colander and rinse with cold water until you can handle the spinach. Squeeze as much water out of it as possible and transfer it to a cutting board. Coarsely chop and transfer to a bowl. Stir in 1/2 teaspoon sesame oil and ¼ teaspoon salt. Set aside.

In the same skillet, heat ½ teaspoon sesame oil over medium-high heat and add the carrots and ¼ teaspoon each salt and pepper. Sauté until softened, about 2 minutes. Transfer to a bowl and add the spam to the skillet. Cook until lightly golden and transfer to another bowl.

Place the rice in a bowl and mix with 1 teaspoon sesame oil.

Set out a bowl of water to wet your fingers (to prevent the rice from sticking.)

Lay a sheet of nori on a bamboo mat. Spread 3/4 cup rice over 2/3rds of the nori, leaving the top third empty. Spread 3 of the fish in a row on the rice, closest to you, then stack and spread ¼ of the prepared ingredients in rows across the rice, staying near the line of fish. Roll the kimbap up using your fingers and the mat to help you roll, tucking in the ingredients as you go. Wet the top of the nori and continue rolling to the top, pressing to seal the roll.

To serve, brush the kimbap with more sesame oil and cut into 3/4-inch pieces. Sprinkle with sesame seeds and serve.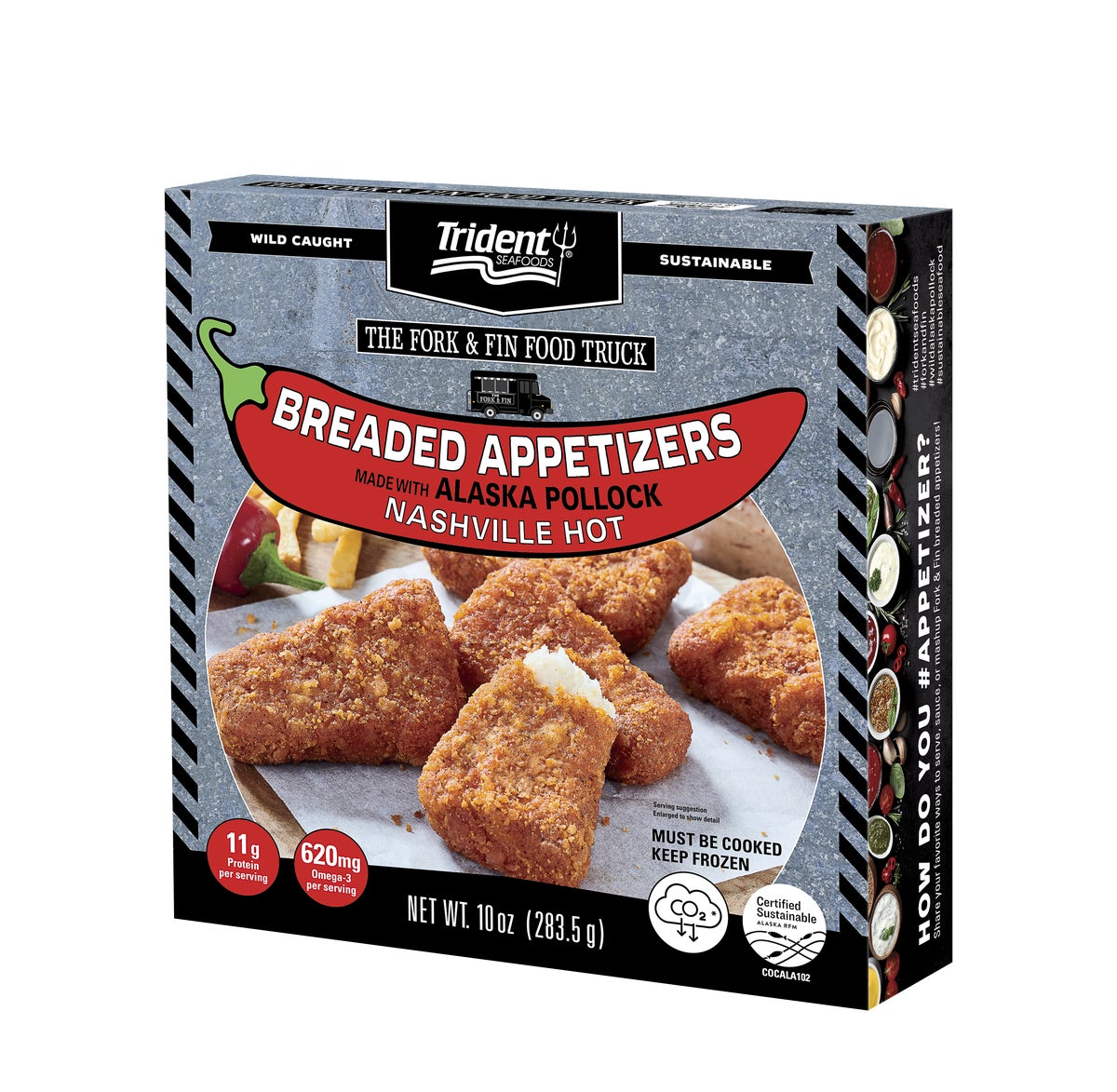 Trident Seafoods
The Fork & Fin Food Truck™ Breaded Appetizers Nashville Hot
10 oz
Learn More