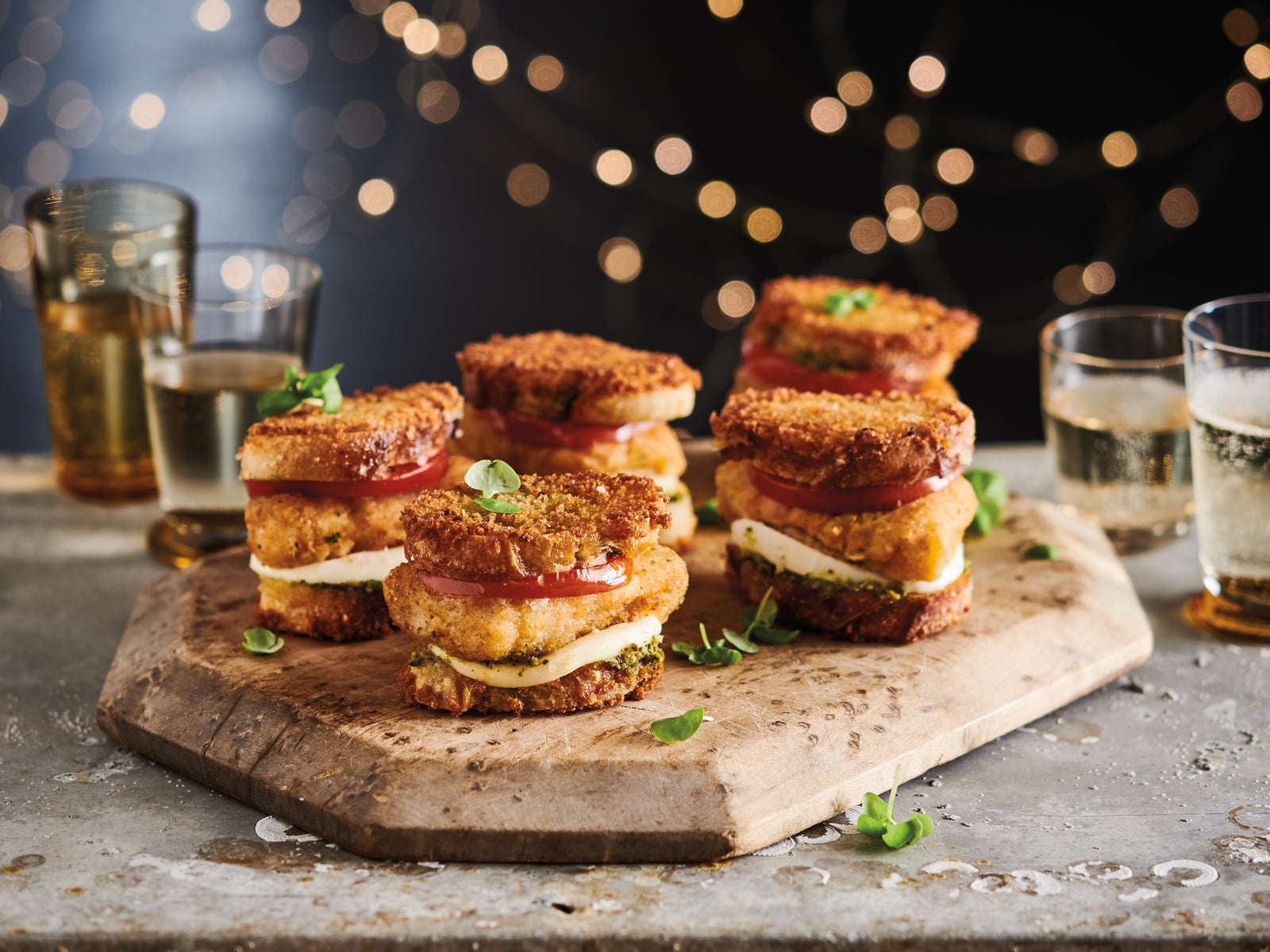 The Fork & Fin® Dill Pickle Fried Caprese Sliders
20 minutes 8 sliders servings
Want to transform a Caprese salad into a warm, crusty slider? After assembling these mashup sandos, dip the outsides of the bread slices in egg and panko and fry quickly in olive oil. You can assemble everything (including the breading) ahead of time… just fry them right before serving.
Ingredients
2 egg whites

1 cup panko crumbs

1 teaspoon kosher salt

1/2 teaspoon freshly ground black pepper

16 slices ¼-inch slices Italian or French bread

4 teaspoon pesto

8 slices ¼-inch slices fresh mozzarella

8 pieces The Fork & Fin® Food Truck Breaded Appetizers Dill Pickle Style

2-3 each large ripe tomatoes, thinly sliced

For frying - Extra-virgin olive oil

For garnish - Basil leaves
Directions
Prepare fish according to package directions.

Place egg whites in a pie plate or shallow bowl and beat with 1 tablespoon water until lightly foamy. Place panko in another pie plate or bowl and mix in the salt and pepper.

On a work surface, spread 8 slices of bread with ½ teaspoon pesto each. Top each with a slice of tomato, a piece of fish and a piece of mozzarella. Cover with the remaining bread and press down to compress the sandwich.

Heat ¼-inch of the olive oil in a large (preferably 12-inch skillet) over medium-high heat. Dip the bottoms and tops of each sandwich in the egg whites and then in the panko. Add the sliders to the pan and cook until nicely browned on both sides, about 2-3 minutes per side.

Transfer to a platter and sprinkle with the basil. Serve hot.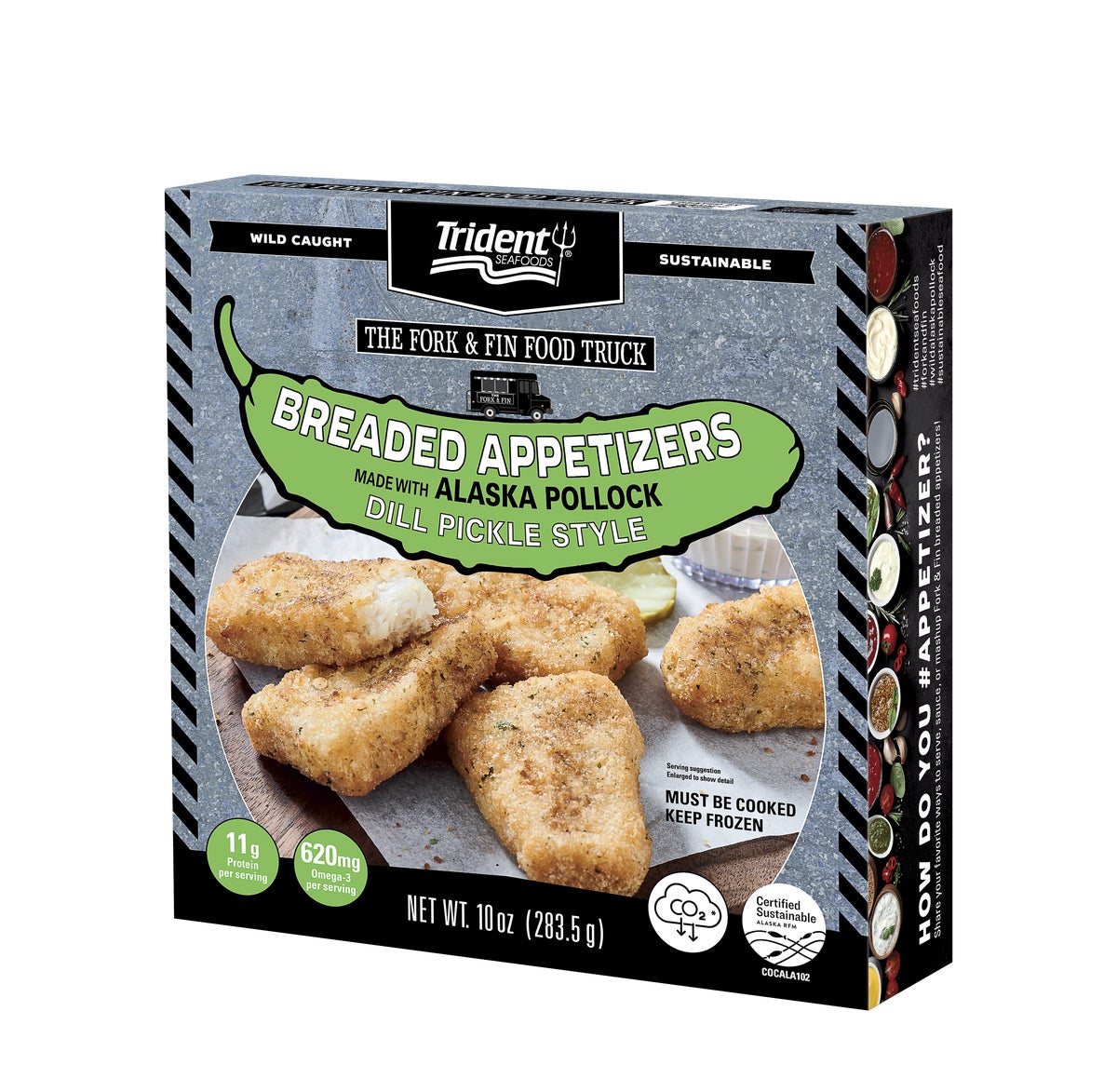 Trident Seafoods
The Fork & Fin Food Truck™ Breaded Appetizers Dill Pickle Style
10 oz
Learn More