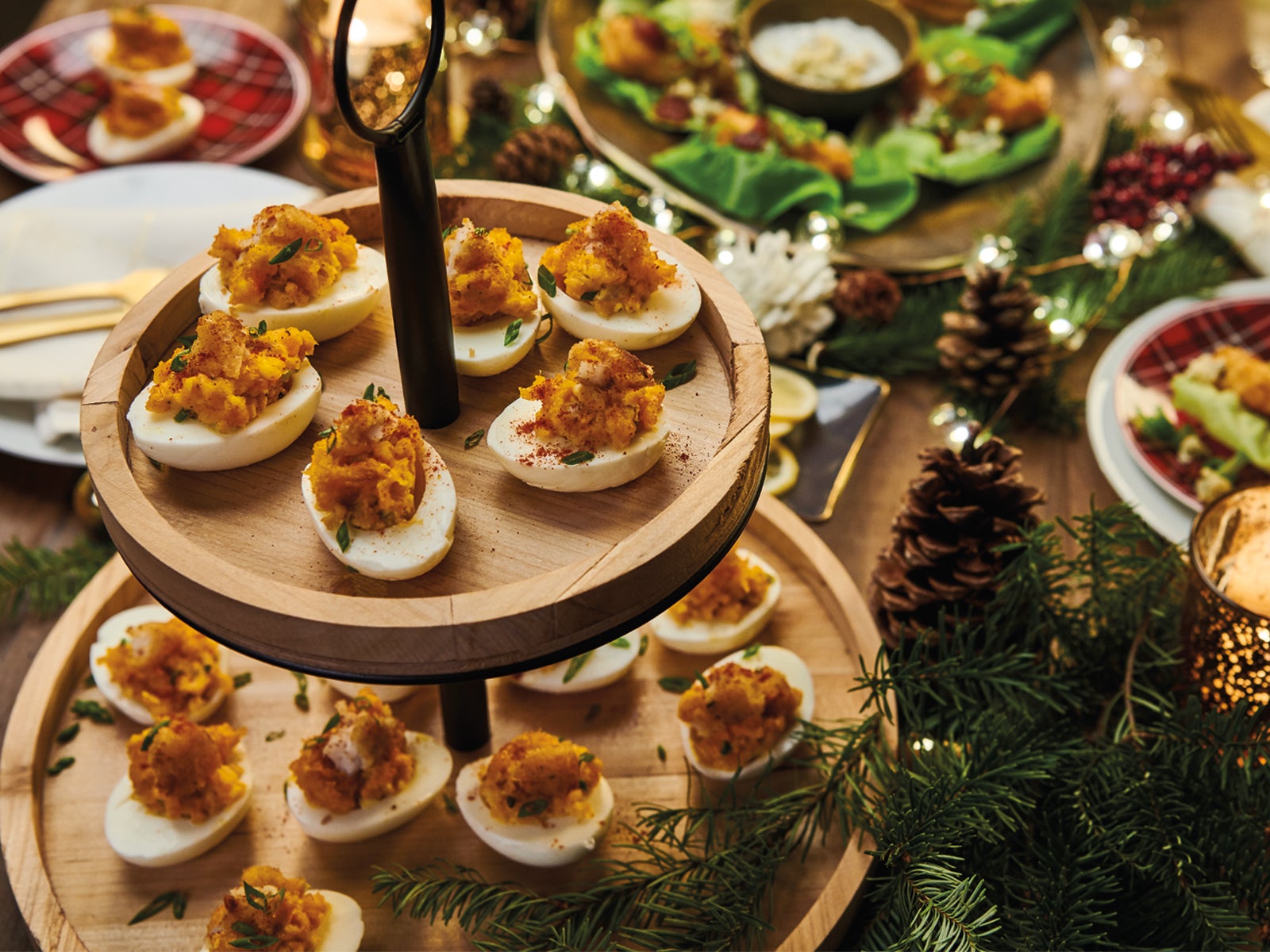 The Fork & Fin® Dill Pickle Deviled Eggs
20 minutes 12 servings
Not your everyday deviled eggs, these stuffed wonders are next level mashups. With the additions of smoked paprika, pieces of Dill Pickle fish and a drizzle of Sriracha, these eggs are perfect make-ahead-for-a-party snacks.
Ingredients
12 large eggs

1/3 cup mayonnaise

2 tablespoons apple cider vinegar

2 each scallions, thinly sliced

1/2 teaspoon smoked paprika

1/2 teaspoon kosher salt

1/4 teaspoon freshly ground black pepper

6 pieces The Fork & Fin® Food Truck Breaded Appetizers Dill Pickle Style

Sriracha (optional)

Smoked paprika for garnish
Directions
Prepare fish according to package directions.

Bring 1-inch water to a boil in a large saucepan (large enough to fit all the eggs in one layer.) Carefully place eggs in water, lower to a simmer, cover and cook 9 1/2 minutes. Drain eggs and place on a cutting board to cool.

Peel eggs and cut in half lengthwise.

Transfer the yolks to a medium bowl and mix in the mayonnaise, vinegar, half the scallions, the paprika, salt and pepper. Coarsely chop 4 pieces of fish and mix into the mayo mixture. Spoon into the whites.

Dice the remaining fish and place a piece of fish on top of each egg.

Arrange on a platter and sprinkle with the remaining scallions. Sprinkle with additional smoked paprika and drizzle with Sriracha if desired.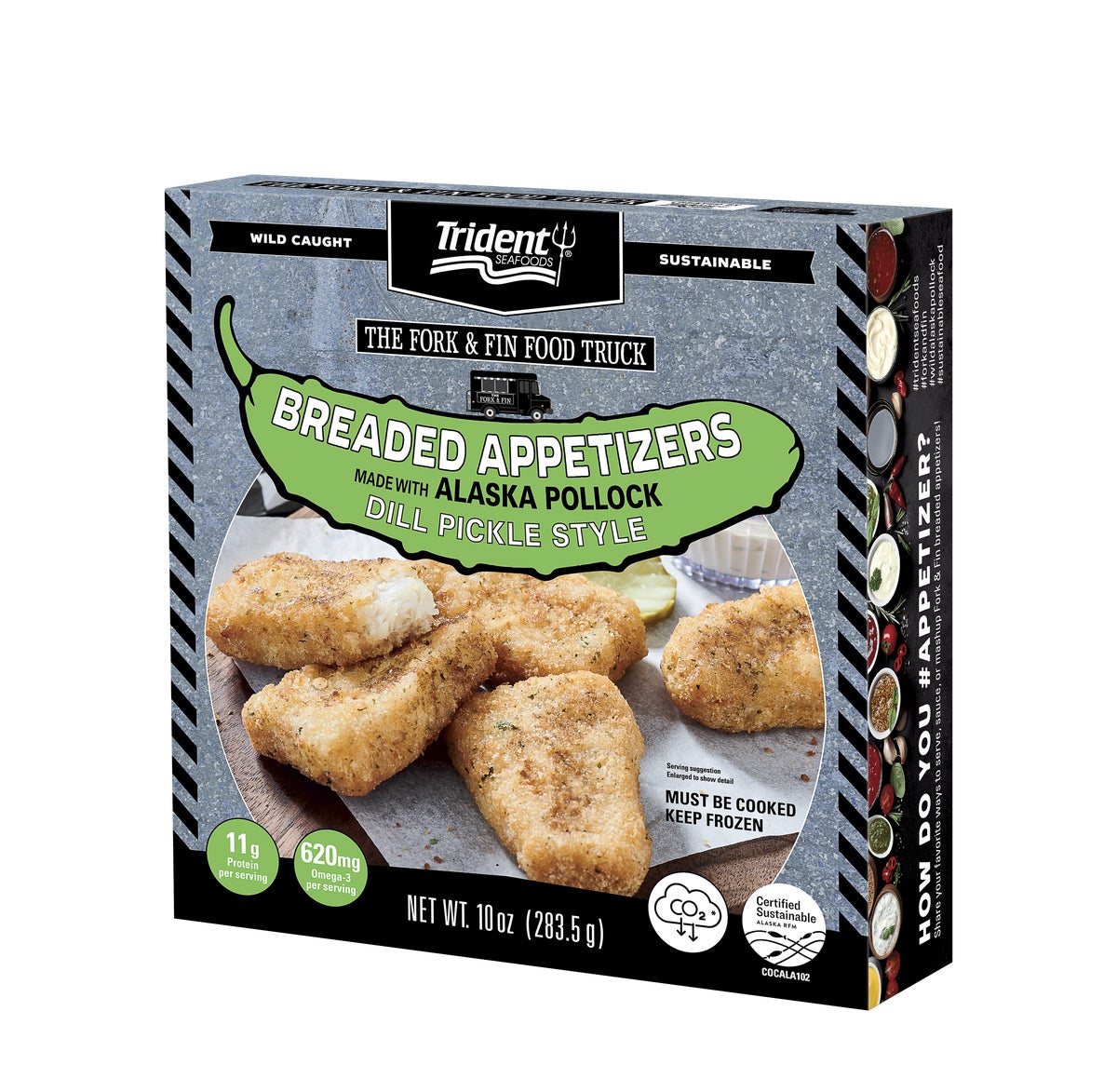 Trident Seafoods
The Fork & Fin Food Truck™ Breaded Appetizers Dill Pickle Style
10 oz
Learn More