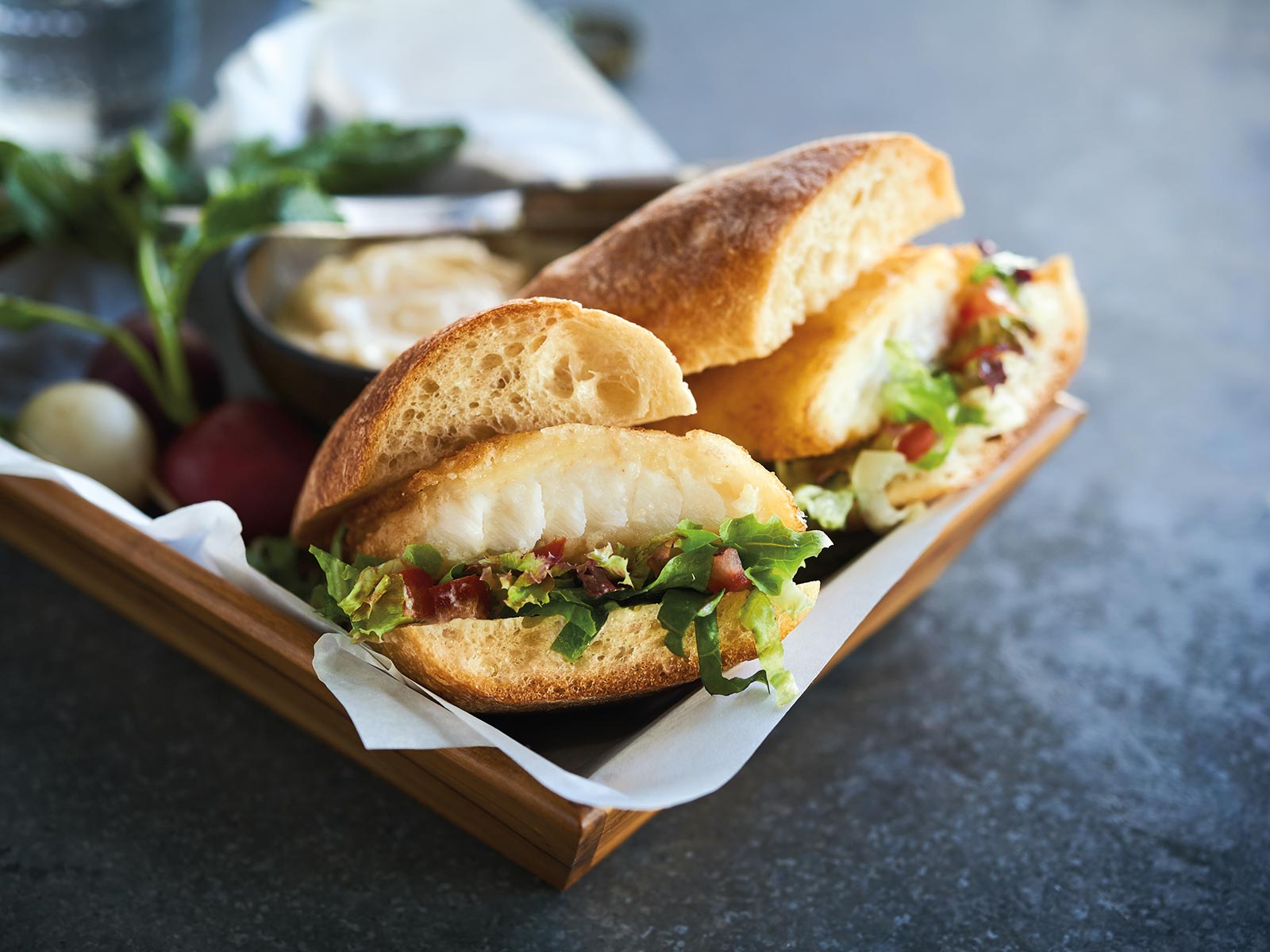 Battered Cod and Horseradish Aioli Baguette
20 minutes 4 servings
This zingy horseradish aioli partners perfectly with Trident Seafoods Beer Battered Cod. If you're feeling creative, stir some chopped parsley into the mayo mixture and throw some baby spinach on the sandwich for extra greens.
Ingredients
4 Pieces Trident Seafoods® Beer Battered Cod 2.5 lb

4 6-Inch Soft Baguettes (Split)

2 Tablespoon Prepared Horseradish

1/2 Cup Mayonnaise

Salt & Pepper

2 Cup Romaine Lettuce (Shredded)

1 Medium Tomatoes (chopped)
Directions
Prepare Battered Cod according to package directions.

Meanwhile, in a small bowl stir together the mayonnaise, horseradish, salt and pepper.

Spread horseradish aioli mixture on the cut surfaces of baguettes. Top with lettuce, Battered Cod and tomato. Cover with baguette tops and serve.
Substitute lettuce with baby spinach.
Substitute soft baguette with your favorite rolls.
Trident Seafoods
Beer Battered Cod 2.5 lb
2.5 lb
Learn More