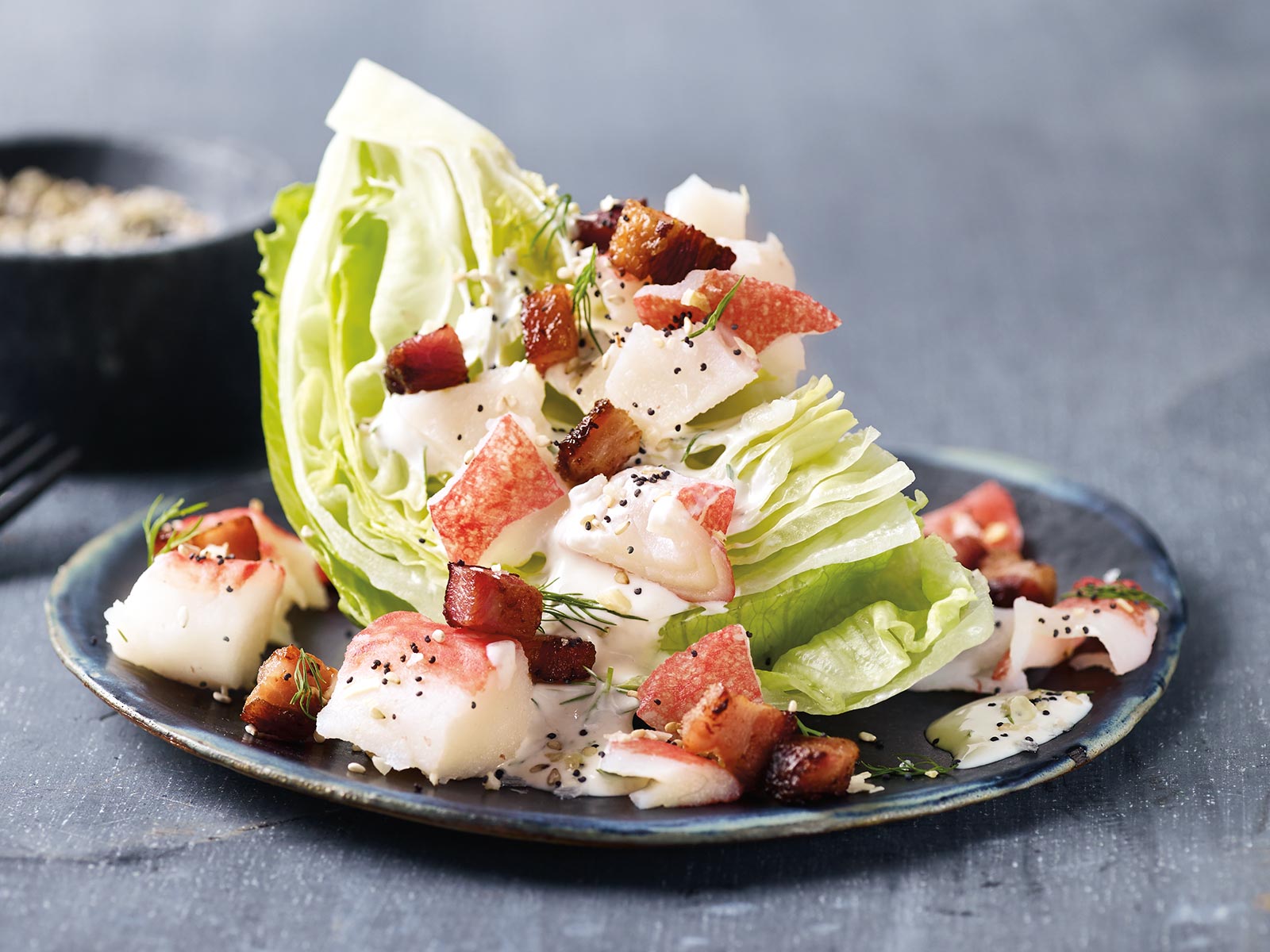 Keep It Simple Salad
12 servings
Ingredients
5 lb Sea Shells® Salad Style Chunk & Flake Surimi Seafood 420010

1 1/2 Cups Buttermilk

3/4 Cup Sour Cream

3/4 Cup White Wine Vinegar

1 Cup Mayonnaise

1/3 Cup Dill, chopped

2 Tablespoon Honey

1 1/2 Tablespoon Dijon Mustard

Salt & Pepper

3 Heads Iceberg Lettuce

1/2 lb Thick Cut Bacon (cooked crisp, then diced)

Everything Bagel Seasoning Mix

Dill, chopped
Directions
Combine dressing ingredients (buttermilk, sour cream, white wine vinegar, mayonnaise, dill, honey, mustard, salt and pepper); set aside.

Cut each head of lettuce into 4 wedges.

Divide lettuce wedges between serving dishes. Drizzle with Buttermilk dressing. Add bacon and surimi crabmeat. Sprinkle with bagel seasoning and garnish with chopped dill.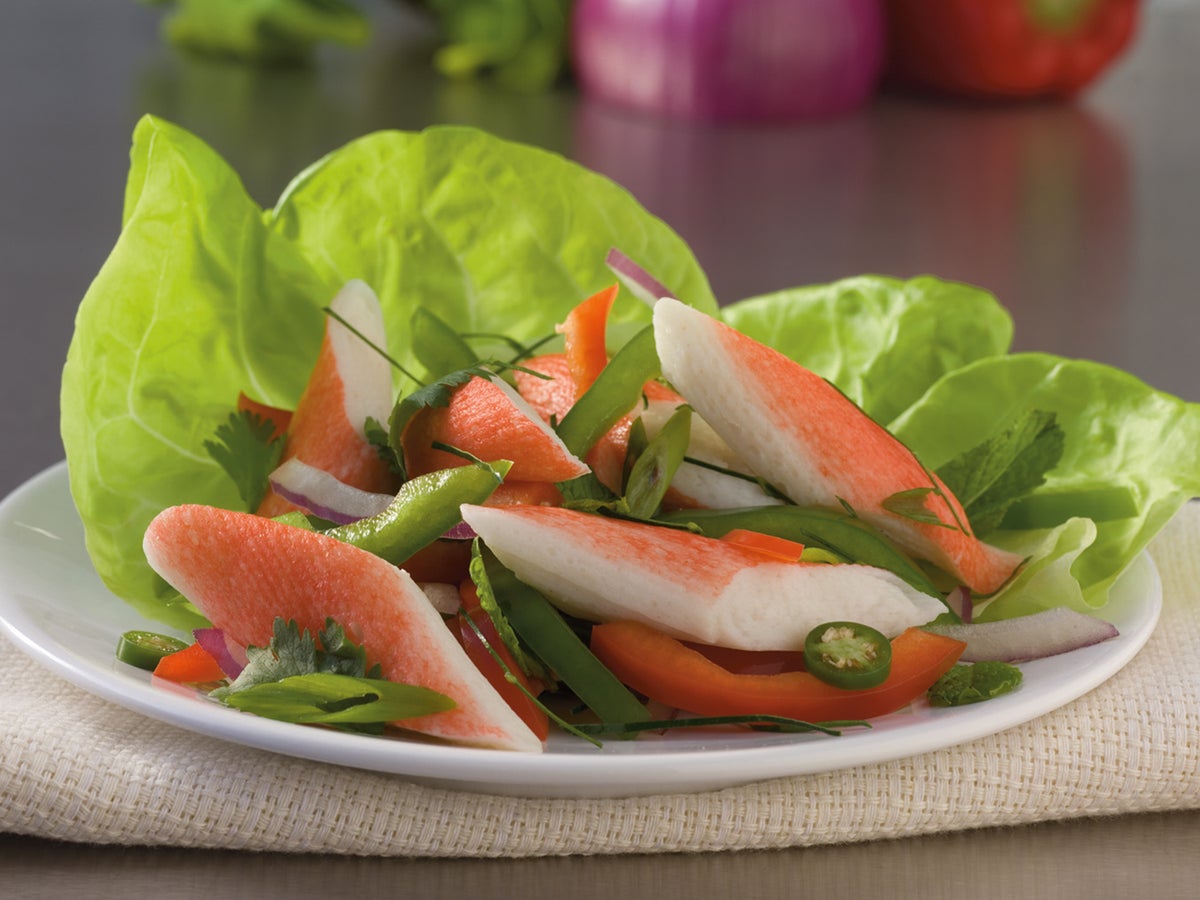 Sea Shells® Salad Style Chunk & Flake Surimi Seafood
Learn More