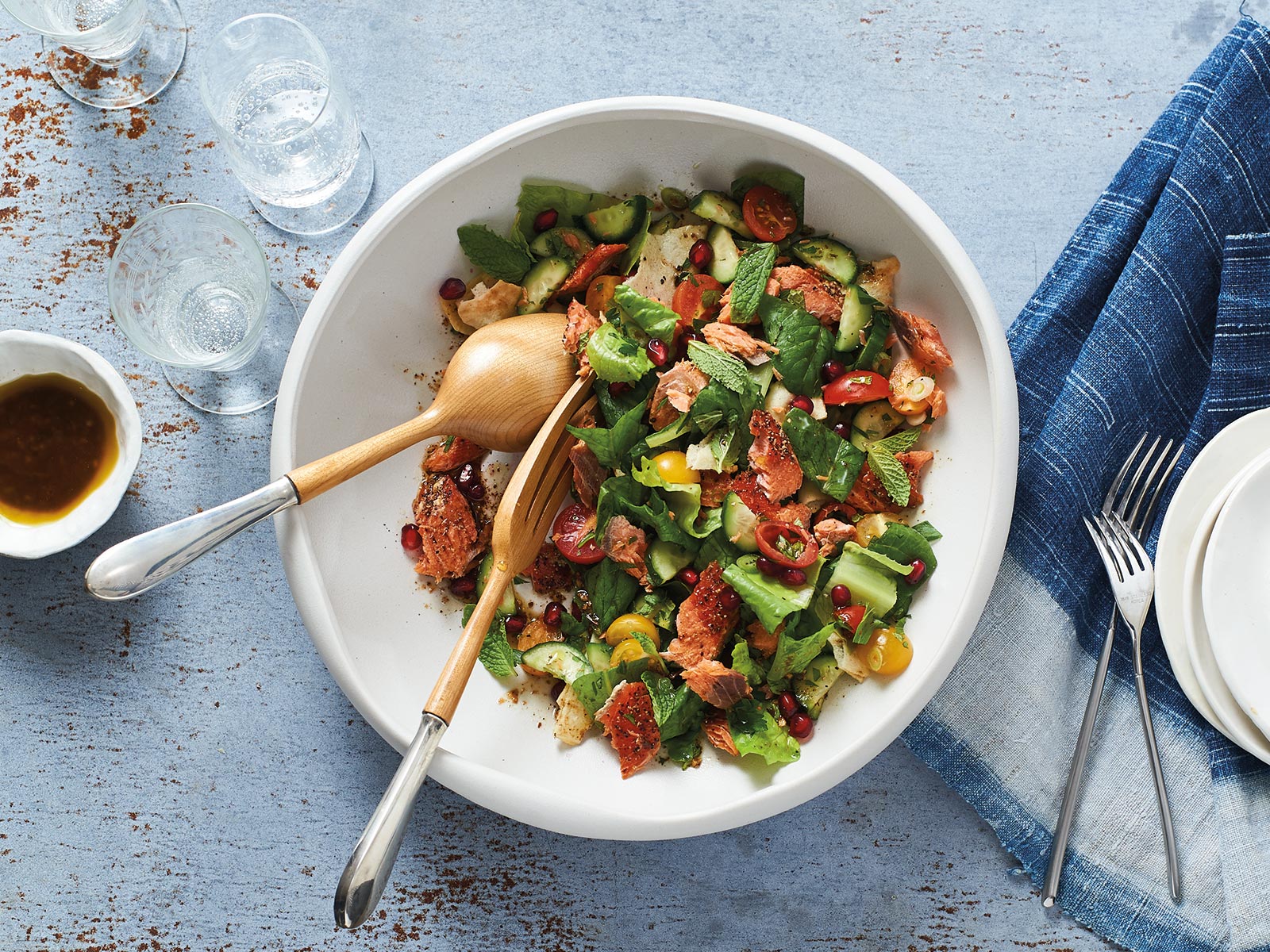 Smoked Salmon Fattoush
12 servings
Ingredients
1 lb Recipe Redi™ Hot Smoked Salmon (Pre-Flaked) 410008

2 Tablespoons Ground Sumac

1/2 Cup Lemon Juice

3 Tablespoons Pomegranate Molasses

3 Each Garlic Cloves (Minced)

1 Tablespoon White Wine Vinegar

1 teaspoon Dried Mint

1 Cup Extra Virgin Olive Oil

3 Each Pita Bread

1/3 Cup Extra Virgin Olive Oil

Salt & Ground Black Pepper (to taste)

6 Cups Cherry Tomatoes, sliced in half

2 lb Persian Cucumber, halved lengthwise and sliced

4 Ounces Scallions, thinly sliced

2 lb Romaine Lettuce (Cut crosswise into 3/4 inch pieces)

3 Cups Fresh Flat-Leaf Parsley, chopped

Garnish Ground Sumac

Garnish Pomegranate Arils
Directions
DRESSING

Whisk together sumac, lemon juice, pomegranate molasses, garlic cloves, white wine vinegar, dried mint and olive oil (1 cup) for dressing.

SALAD

Toast pita bread and break into bite-sized pieces.

Toss pita with olive oil (1/3 cup), salt and pepper. Add tomatoes, cucumbers, scallions, romaine, parsley, smoked salmon and mint.

Serve garnished with sumac and pomegranate arils.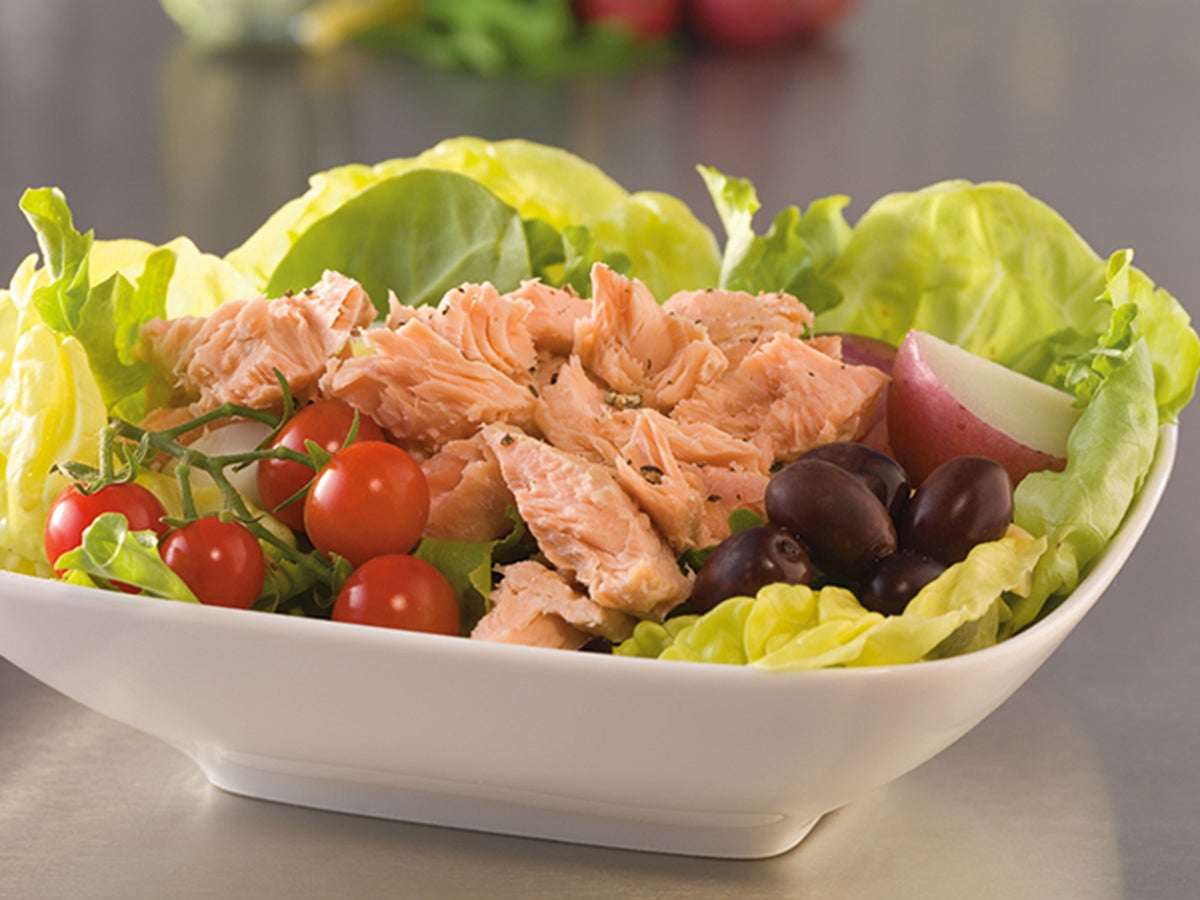 Recipe Redi™ Hot Smoked Salmon (Pre-Flaked)
Learn More