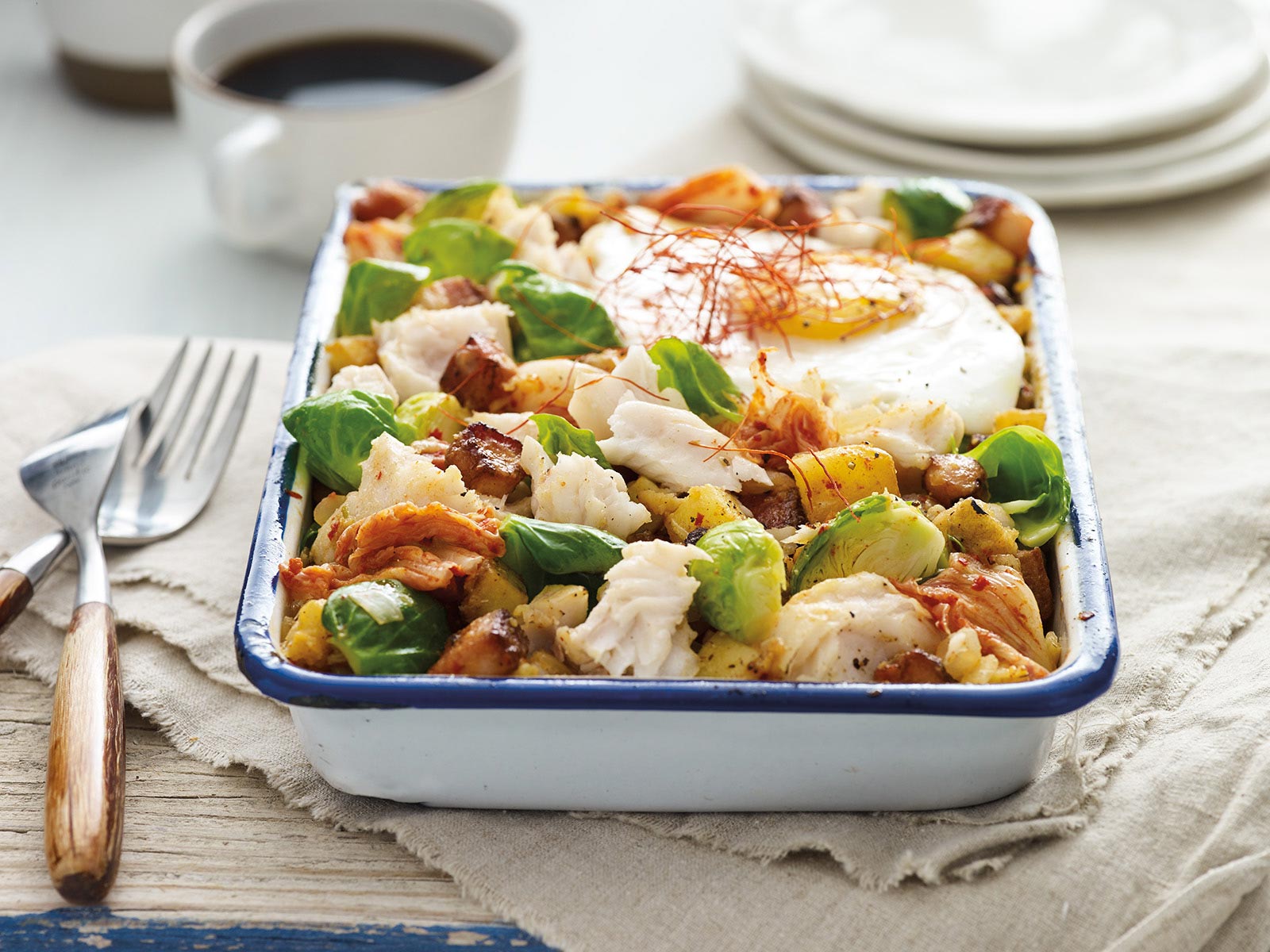 Wild Alaska Pollock Kimchi Hash
12 servings
Ingredients
3 Pieces Wild & Simple Skillet Redi™ Wild Alaska Pollock 14.4 oz Deep-Skinned, Boneless 424914

18 oz Bacon

1 Cup Olive Oil

6 Cloves Garlic, crushed

4.5 lb Yukon Gold Potatoes, diced large

2.5 Cups Kimchi, patted dry

1.5 lb Brussels Sprouts, halved & blanched

Salt & Pepper, to taste

Eggs (Fried, Sunny-side Up)

Chili threads

2 Large Onions (diced)
Directions
Fry bacon in olive oil until crisp; remove. Add onions, garlic, and potatoes; sauté until browned. Re-add bacon.

Add kimchi and Alaskan Pollock. Sauté until fish is cooked through. Stir in Brussels sprouts and cook for 1-2 more minutes.

Serve 10 oz per serving. Top each serving with a fried egg and chili threads.