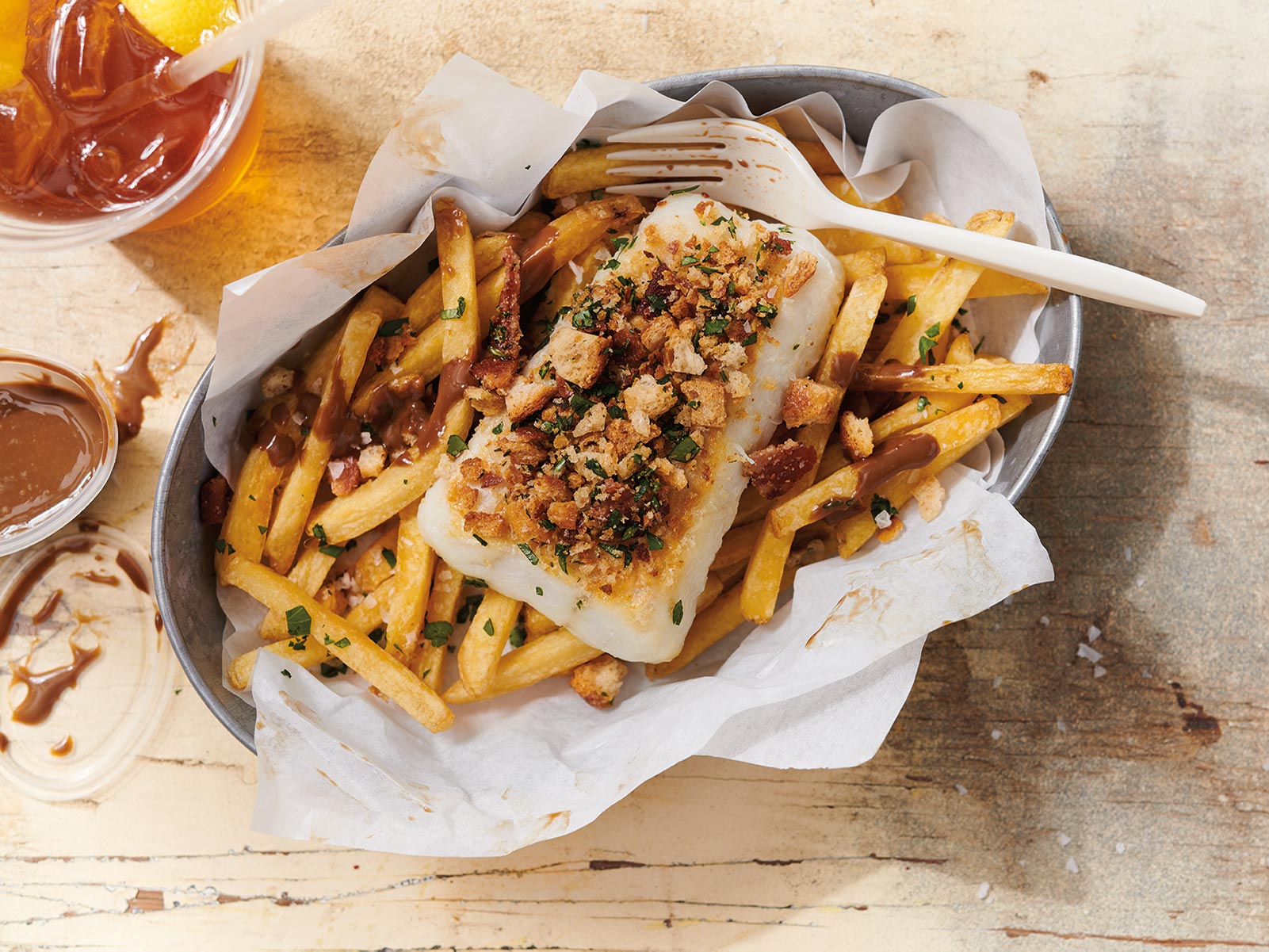 First Mate's Bacon & Fish Fry
12 servings
Ingredients
6 Ounces Bacon

8 Ounces Bread Crumbs (Fresh)

4 teaspoons Thyme (chopped)

1/2 Cup Italian Parsley (Chopped)

8 Ounces Butter

1/4 Cup Tamarind Concentrate

6 Tablespoons Water

12 Portions Wild & Simple Entrée Redi™ Wild Alaska Pollock Loin Portion 5.7 oz Deep Skinned, Boneless 426226

French Fries
Directions
BREAD CRUMBS: Roast bacon until crisp, remove from pan and stir in breadcrumbs. Roast until crisp and season with thyme and salt and pepper. Crumble bacon and stir in with parsley.

SAUCE: Cook butter until browned. While butter is browning, whisk together tamarind and water. Stir into browned butter, emulsify and season.

Pan-fry loins in butter until browned and cooked through.

Sauce plate with tamarind butter and top with fish. Heap crumbs on top.

Serve over french fries.