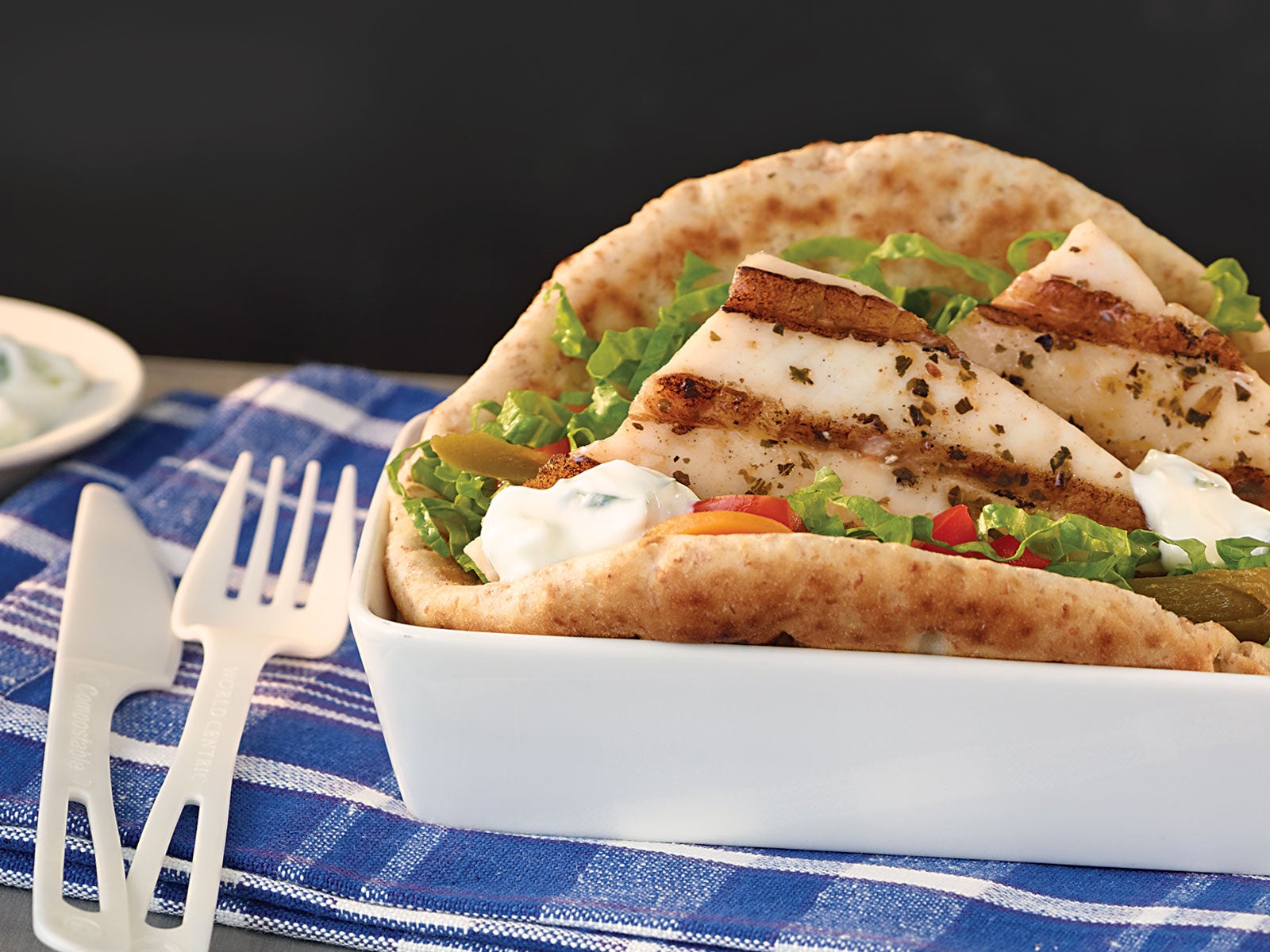 Redi Grilled™ Wild Alaska Pollock Pocket with Tzatziki
12 servings
Ingredients
12 each pita

12 each Redi Grilled™ Wild Alaska Pollock Portions 4oz Fully Cooked 420209

2 cup chopped plum tomatoes

6 ounce pickled jalapeño slices

3 cup shredded lettuce
TZATZIKI SAUCE
1 each large cucumber, seeded and chopped

1 tablespoon salt

2 cup plain Greek yogurt

2 tablespoons olive oil

Pepper, to taste
Directions
Heat Redi Grilled Pollock and cut into halves.

Stir together cucumber and salt and let stand in a sieve 20 minutes.

Press cucumber with a bar towel to remove excess moisture and stir cucumber into yogurt with remaining Tzatziki ingredients.

To serve, stuff a pita with 2 Redi Grilled Alaska Pollock halves, sprinkle with 2 tablespoons tomatoes, 0.5 oz. jalapeño slices, 1/2 cup lettuce and drizzle with 2 tablespoons Tzatziki.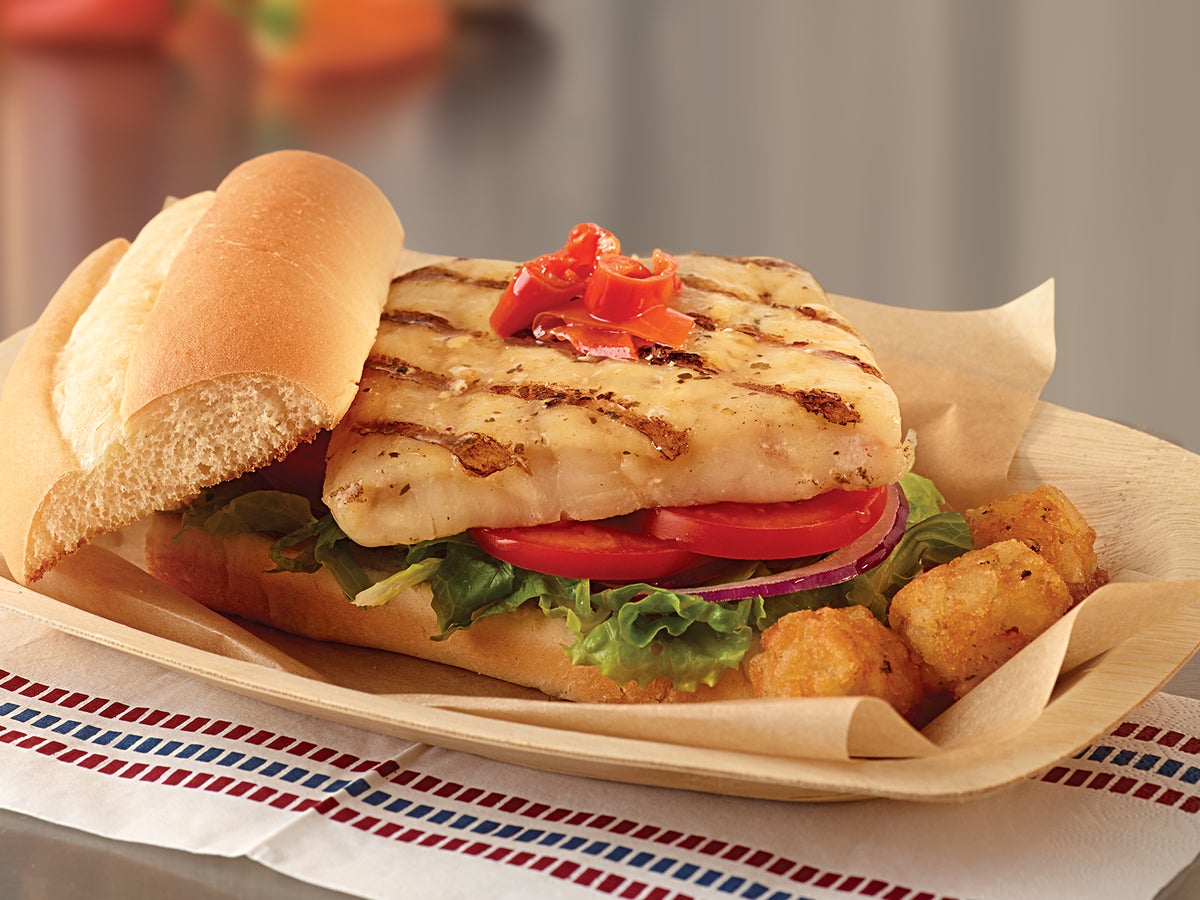 Redi Grilled™ Wild Alaska Pollock Portions 4 oz Fully Cooked
Learn More