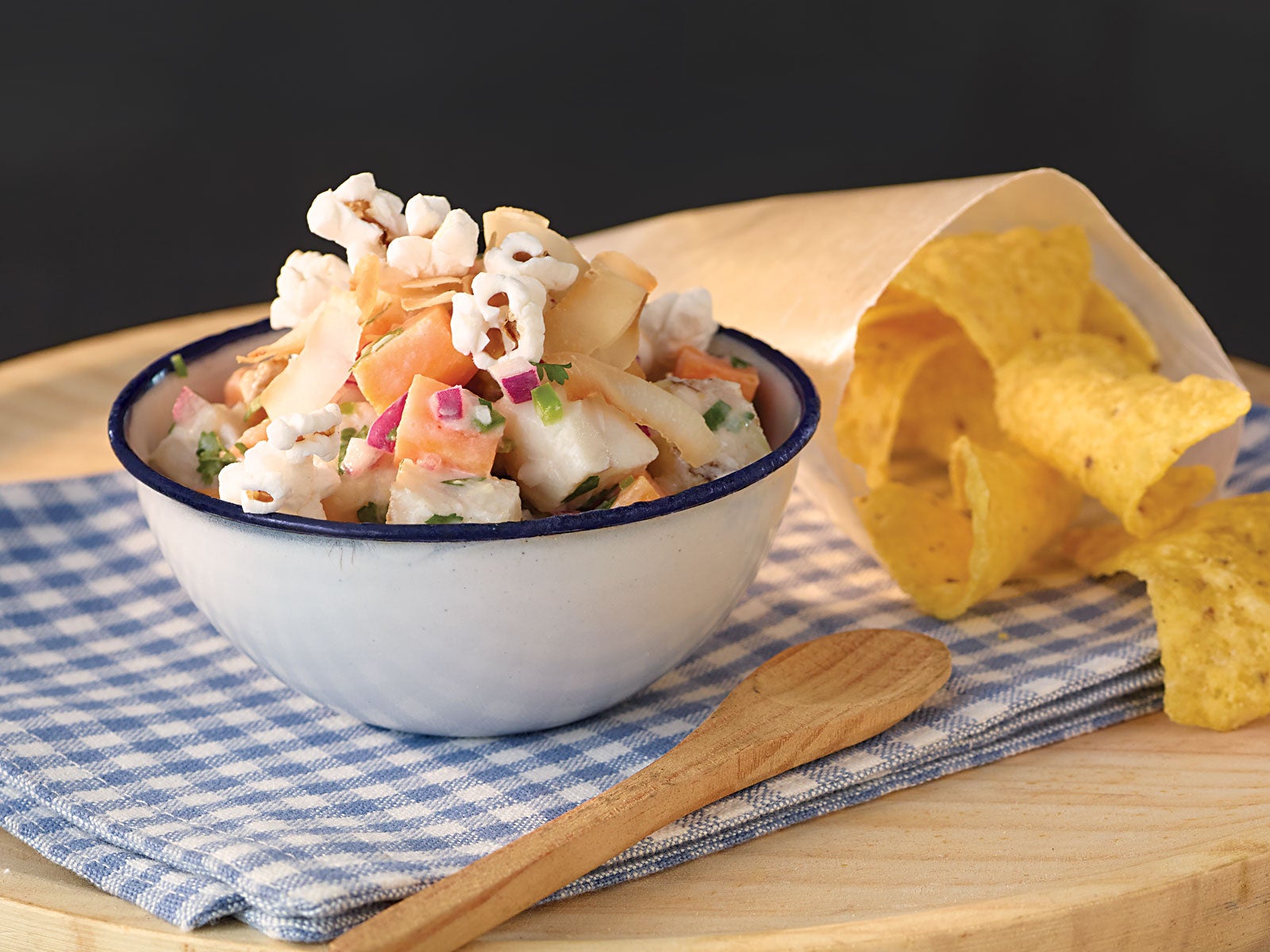 Redi Grilled™ Wild Alaska Pollock Ceviche Cocktail
12 servings
Ingredients
3/4 cup coconut chips

2 each sweet potatoes, cooked, peeled and diced

1 each red onion, chopped

1-2 each serrano chiles, seeded and chopped

1/2 cup golden raisins

1 cup coconut milk

3/4 cup lime juice

6 each Redi Grilled™ Wild Alaska Pollock Portions 4oz Fully Cooked 420209

1 1/2 cup popped popcorn (optional)

6 cup tortilla chips, warmed
Directions
Thaw Redi Grilled Pollock and cut into 1-inch pieces

In a small saucepan, toast coconut on medium heat until lightly browned, stirring frequently. Set aside.

In a large bowl, combine sweet potatoes, red onion, Serrano chiles, raisins, coconut milk, lime, Redi Grilled Pollock and cilantro. Cover and refrigerate 30 minutes.

To serve, spoon 2/3 cup of ceviche into small bowls. Sprinkle 1 tablespoon of coconut and 2 tablespoons of popcorn (if desired) over the top, with 1/2 cup warm tortilla chips on the side for dipping.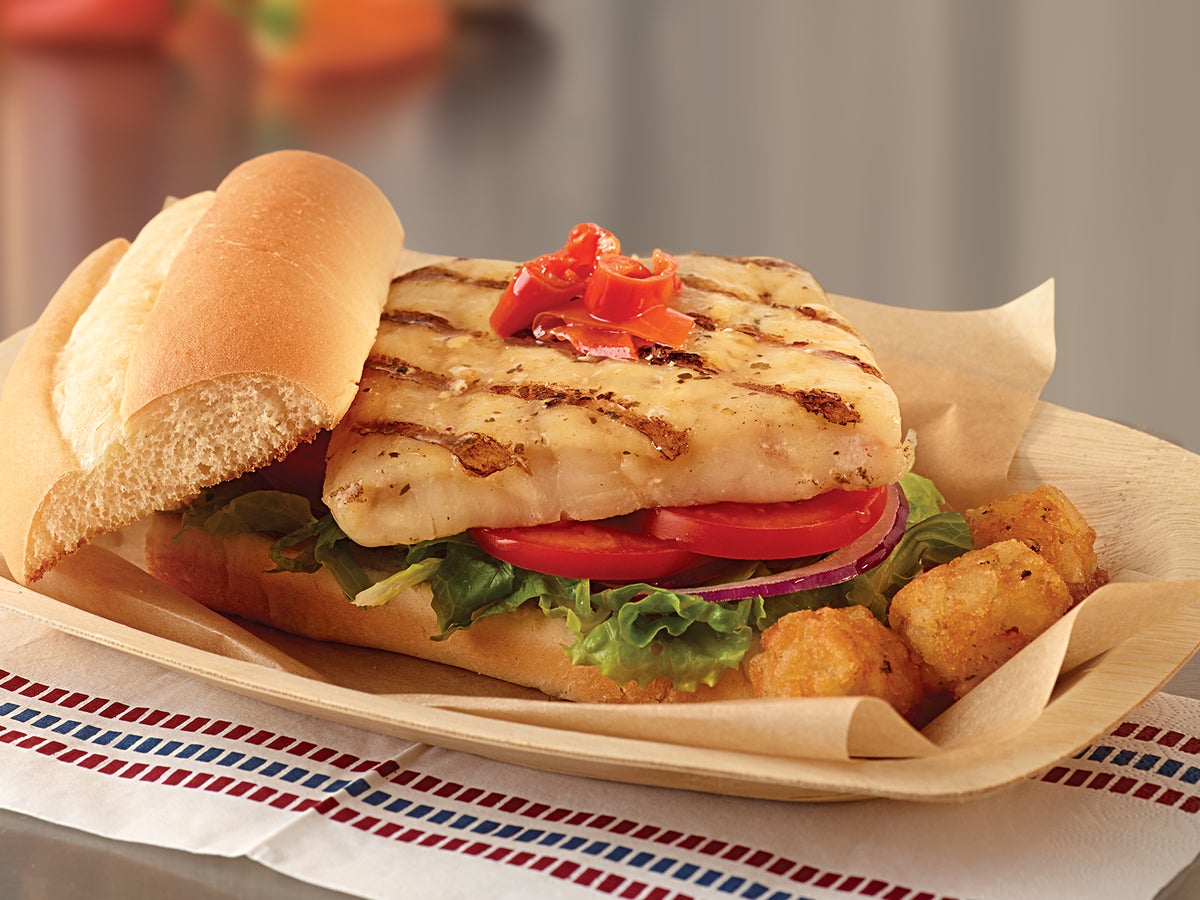 Redi Grilled™ Wild Alaska Pollock Portions 4 oz Fully Cooked
Learn More