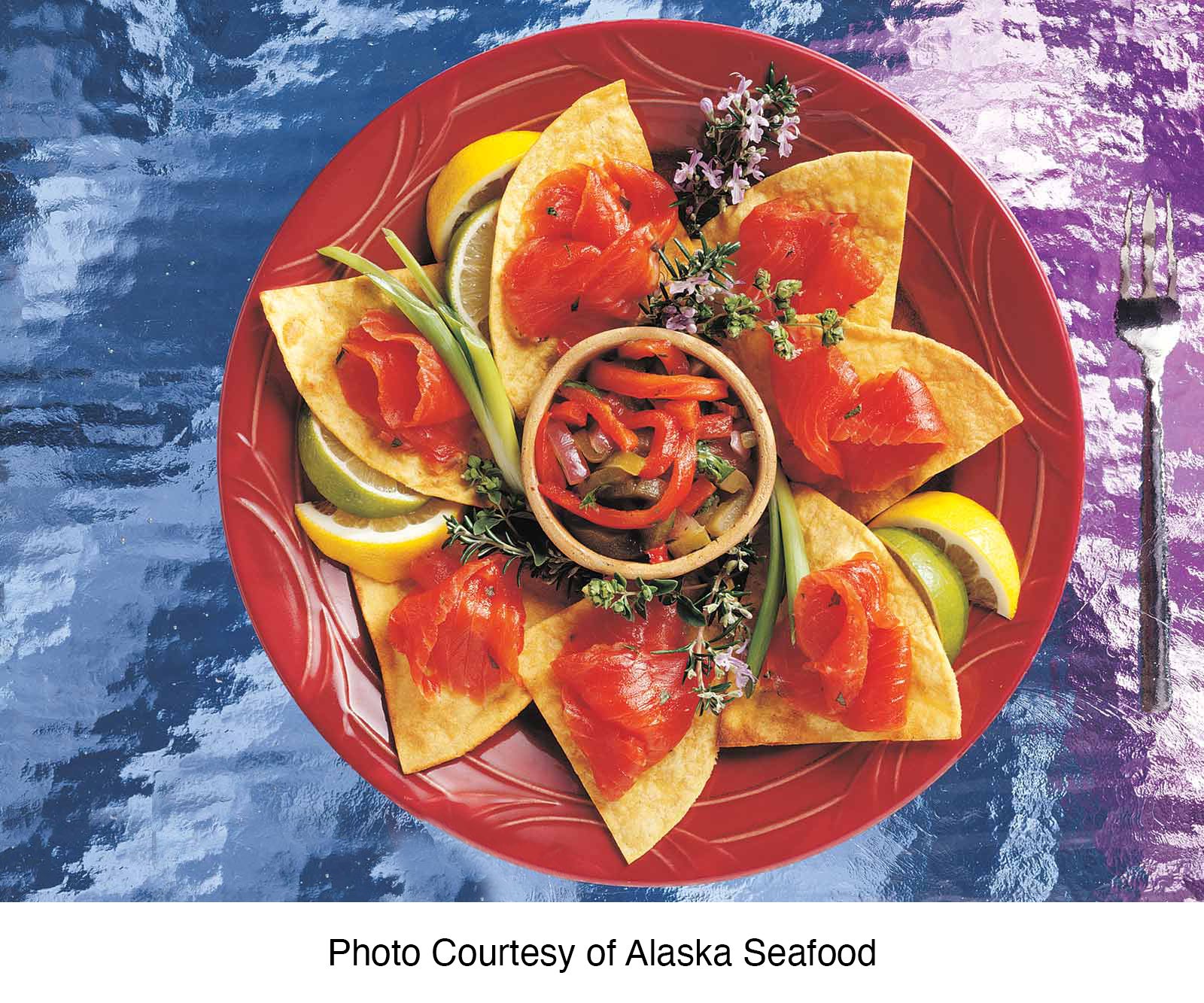 Photo Courtesy of Alaska Seafood
Tequila Marinated Salmon Tortilla Wedges
24 servings
Ingredients
2 Cups Lettuce (shredded)

2 Tablespoons Cilantro, chopped

3 Tablespoons Lime Juice

3 Tablespoon Tequila

2 Tablespoon Honey

3 Tablespoon Olive Oil

Salt & Pepper to Taste

24 Each Corn Tortillas (Cut into Wedges)

Oil for Frying
Tequila Marinated Salmon
1-1/2 Cups Kosher Salt

3/4 Cup Sugar

1 oz Fresh Basil, chopped

3 Tablespoon Ground Black Pepper

2-1/2 lb Keta Salmon Portions, Skin On, PBO 8 oz 474789

1-1/3 Cups Tequila
Roasted Pepper Relish
12 oz Red Bell Pepper (Chopped)

3 oz Anaheim Chile Pepper

2 oz Poblano Peppers

1 Each Lime

6 oz Red Onion (Sliced & Grilled)
Directions
Fry tortilla wedges in vegetable oil until golden brown. Drain on paper towels and salt to taste.

For each serving: Arrange 1 oz., Tequila-Marinated Alaska Salmon on 4 tortilla wedges or in 2 taco shells. Serve with 2 Tbsp. Roasted Red Pepper Relish.
Tequila-Marinated Alaska Salmon:
Mix together salt, sugar, basil and pepper. Spread one-third of the mixture on the bottom of a sheet pan or hotel pan.

Lay salmon skin-side down on the salt mixture.

Pour tequila over the salmon, then coat it with the remaining salt mixture.

Cover tightly and refrigerate for 18 hours.

Rinse salmon briefly with water just to remove the salt. Refrigerate until ready to use. Makes approximately 36 oz.
Roasted Red Pepper Relish:
Roast, peel and seed all peppers. Cut into small strips.

Cut lime into segments, removing peel and pith. Cut segments into small pieces.

Toss together peppers, lime, onions, lettuce and cilantro in a medium bowl.

Mix together lime juice, tequila and honey in a separate bowl. Whisk in olive oil.

Toss roasted pepper mixture with dressing. Season to taste with salt and pepper.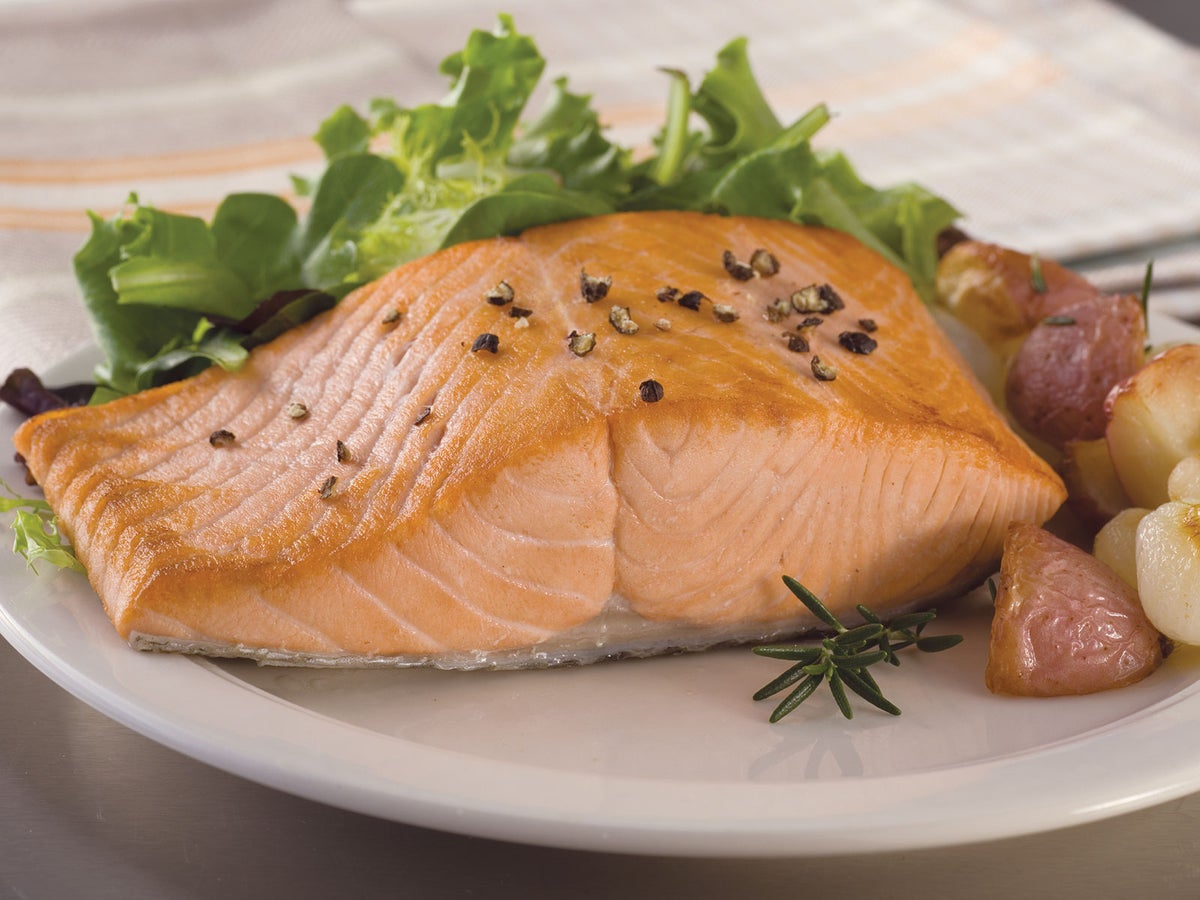 Keta Salmon Portions, Skin On, PBO 8 oz
Learn More