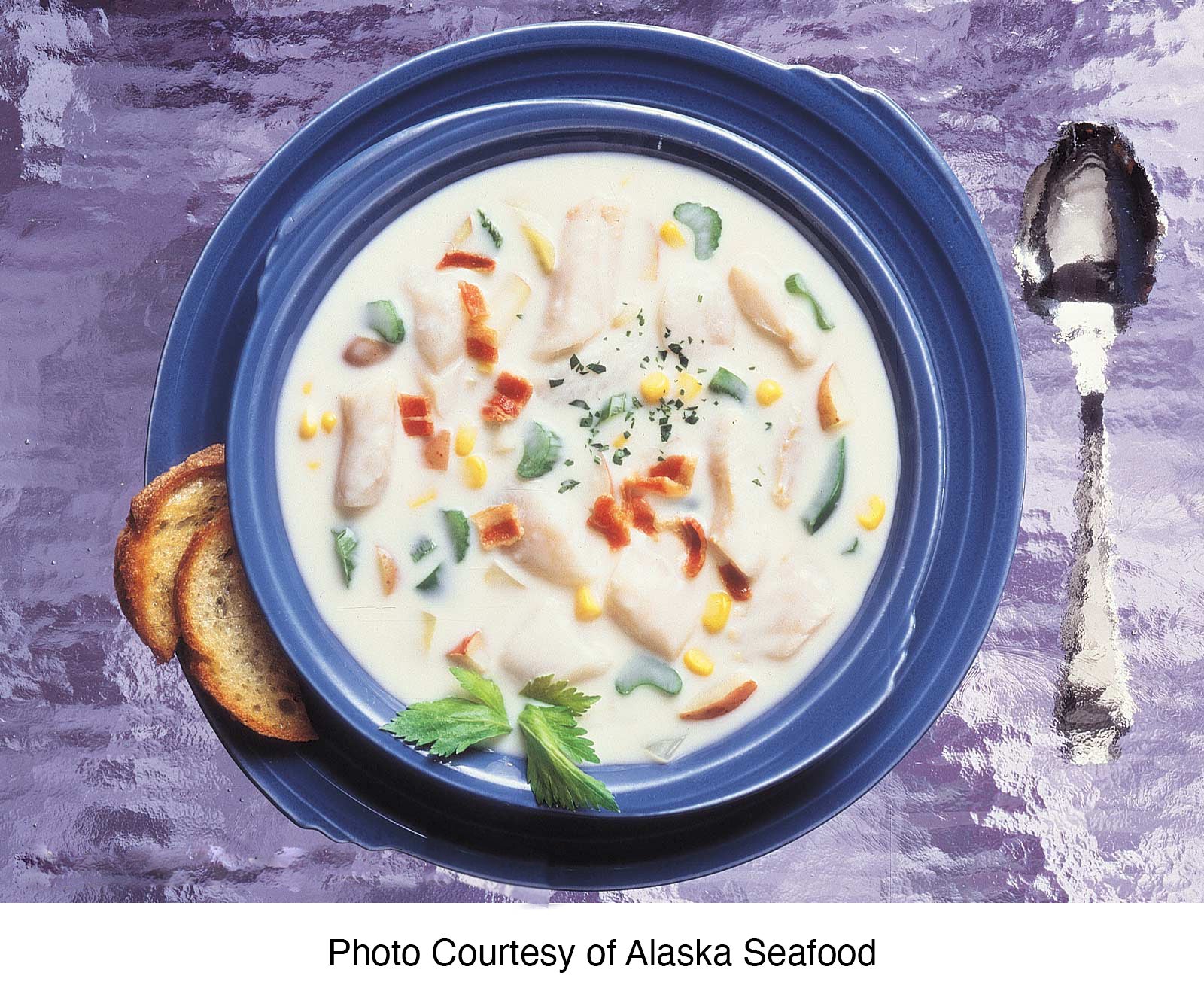 Wild Alaska Pollock Chowder
24 servings servings
Ingredients
2 Tablespoon Lemon Juice

1 teaspoon Black Pepper

1/2 Cup Bacon, crisply cooked & crumbled

1/4 Cup Fresh Parsley, chopped

2-1/4 Cups Onions (Chopped)

3/4 Cup Celery (Chopped)

1 Tablespoon Garlic, minced

1/2 Cup Butter

1 Cup Flour

7 Cups Chicken Broth

4 Cups Red Potatoes (Cut into 1/2 inch Chunks)

2-1/2 Cups Green Bell Peppers (Seeded & Chopped)

1 teaspoon Dill Weed

7 Cups Milk

3 lb Wild Alaska Pollock Fillets 2-4 oz Skinless, Boneless 449466

5-1/2 Cups Corn Kernels (Frozen)
Directions
Saute onions, celery and garlic in butter over medium heat for 5 minutes, or until softened.

Remove from heat and whisk in flour.

Return to heat, cook for 2-3 minutes and gradually whisk in chicken broth.

Add potatoes, peppers and dill weed. Bring to a boil, reduce heat to and simmer 10 minutes, stirring occasionally, until potatoes are softened.

Add milk; bring to a low boil. Add pollock and corn.

Cook 5 minutes, or until pollock flakes when tested with a fork.

Stir in lemon juice and pepper.
To serve: Ladle 1 cup chowder into each soup bowl. Garnish each with 1 teaspoon bacon and 1/2 teaspoon parsley.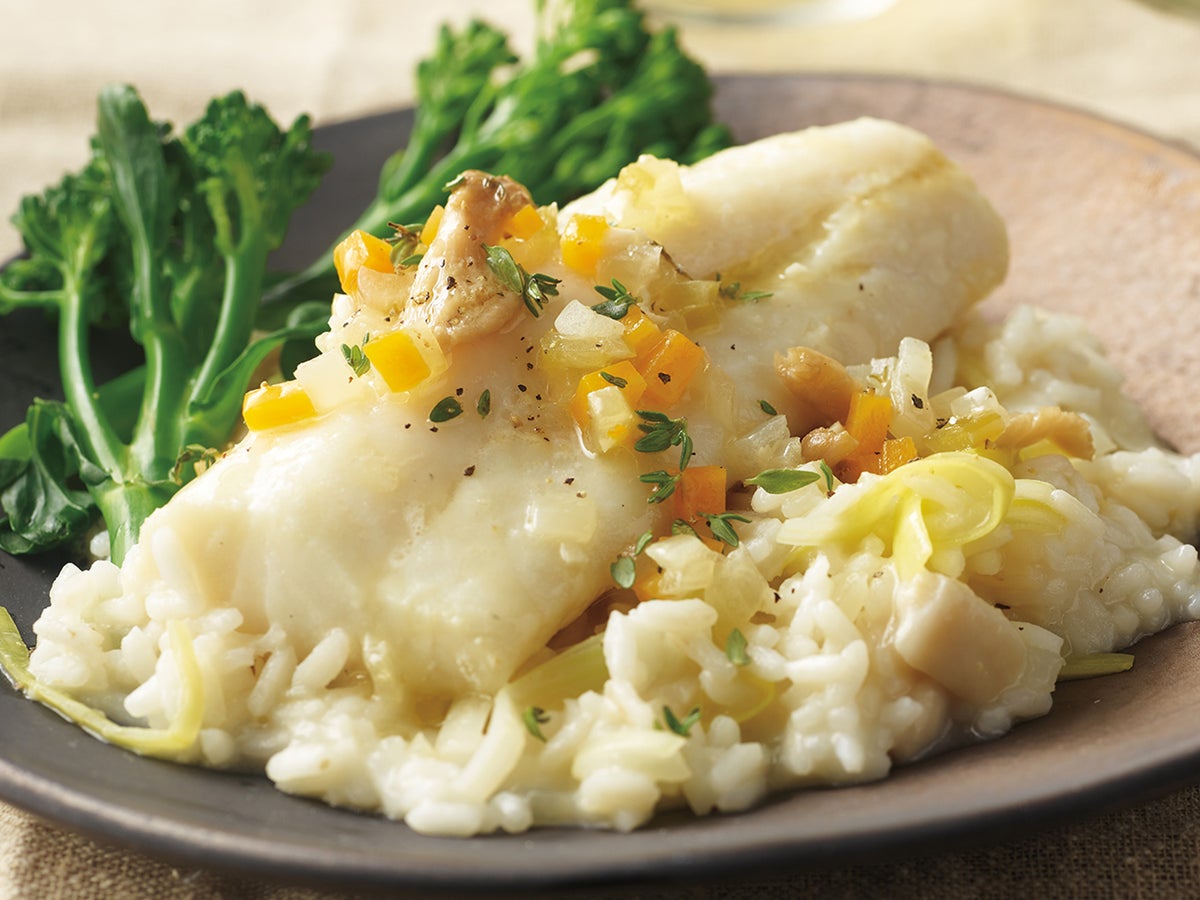 Wild Alaska Pollock Fillets 2-4 oz Skinless, Boneless
Learn More