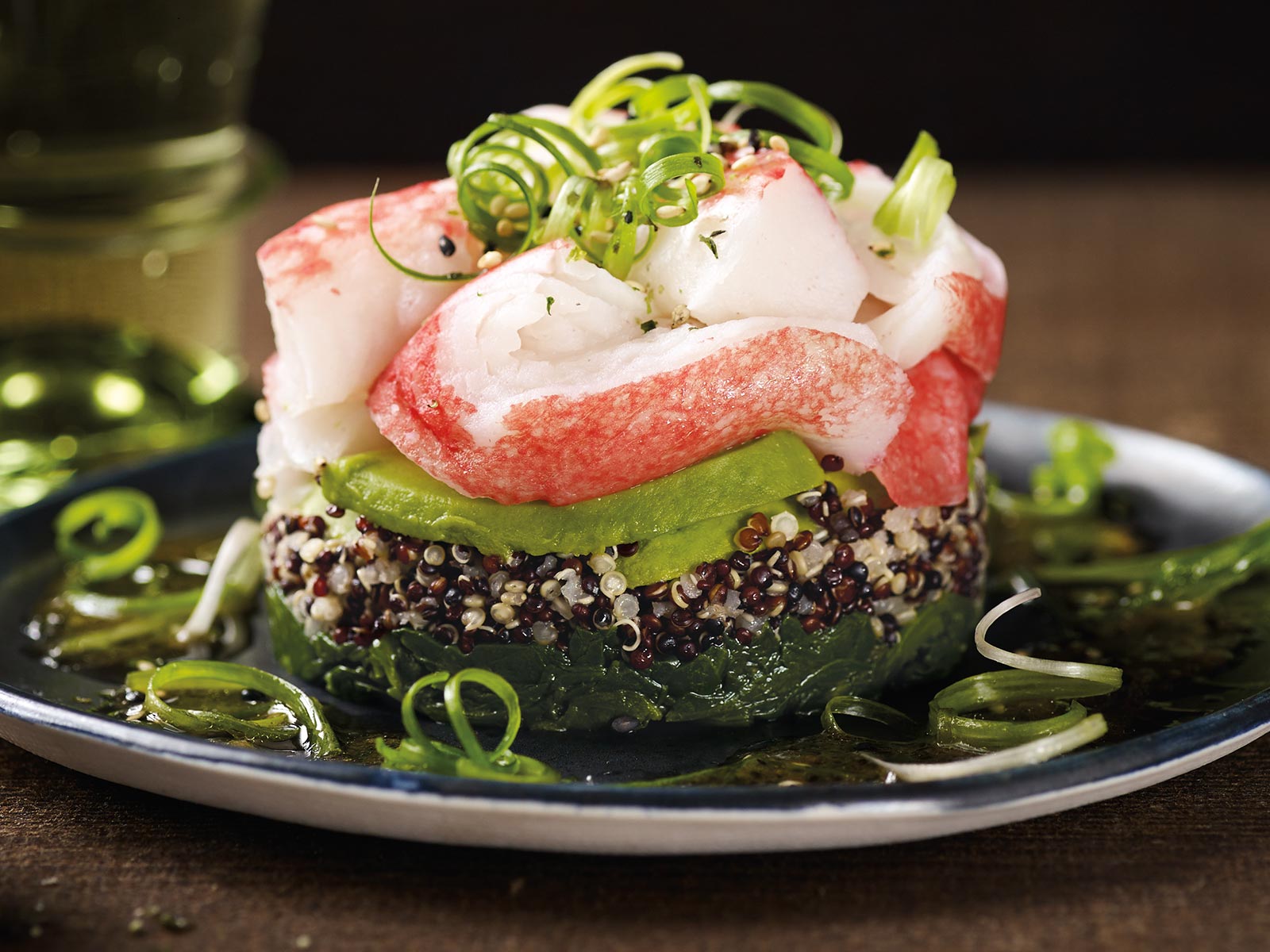 Simple Quinoa Salad
12 servings
Ingredients
24 Ounces Sea Shells® Salad Style Chunk & Flake Surimi Seafood

1/3 Cup Yuzu Juice

2 Tablespoon Soy Sauce

2 Tablespoons green Yuzu Kosho (Ao Kosho) Condiment

1/2 Cup Extra Virgin Olive Oil

2 Each Scallion (minced)

12 Ounces Quinoa (Multi-Colored)

40 Ounces Baby Spinach, blanched, squeezed, and roughly chopped

Salt & Pepper

8 Each Scallion (green part only, shredded and iced)

3 Each Avocado, peeled, pitted and sliced

Furikake Seasoning
Directions
Yuzu Kosho Vinaigrette: Puree yuzu juice, soy sauce, green yuzu kosho, extra-virgin olive oil ingredients. Add minced scallions and puree again.

Season spinach with 1/4 cup of the Yuzu Kosho vinaigrette and season with salt and pepper.

Using a 3-inch metal mold layer, press in 1/2 oz spinach mixture and 1 oz quinoa. Top with 1 oz avocado and 2 oz chunk& flake-style surimi seafood. Chill.

When ready to serve: unmold onto a plate, top with shredded green scallion and furikake, and Drizzle additional Yuzu Kosho Vinaigrette on a plate.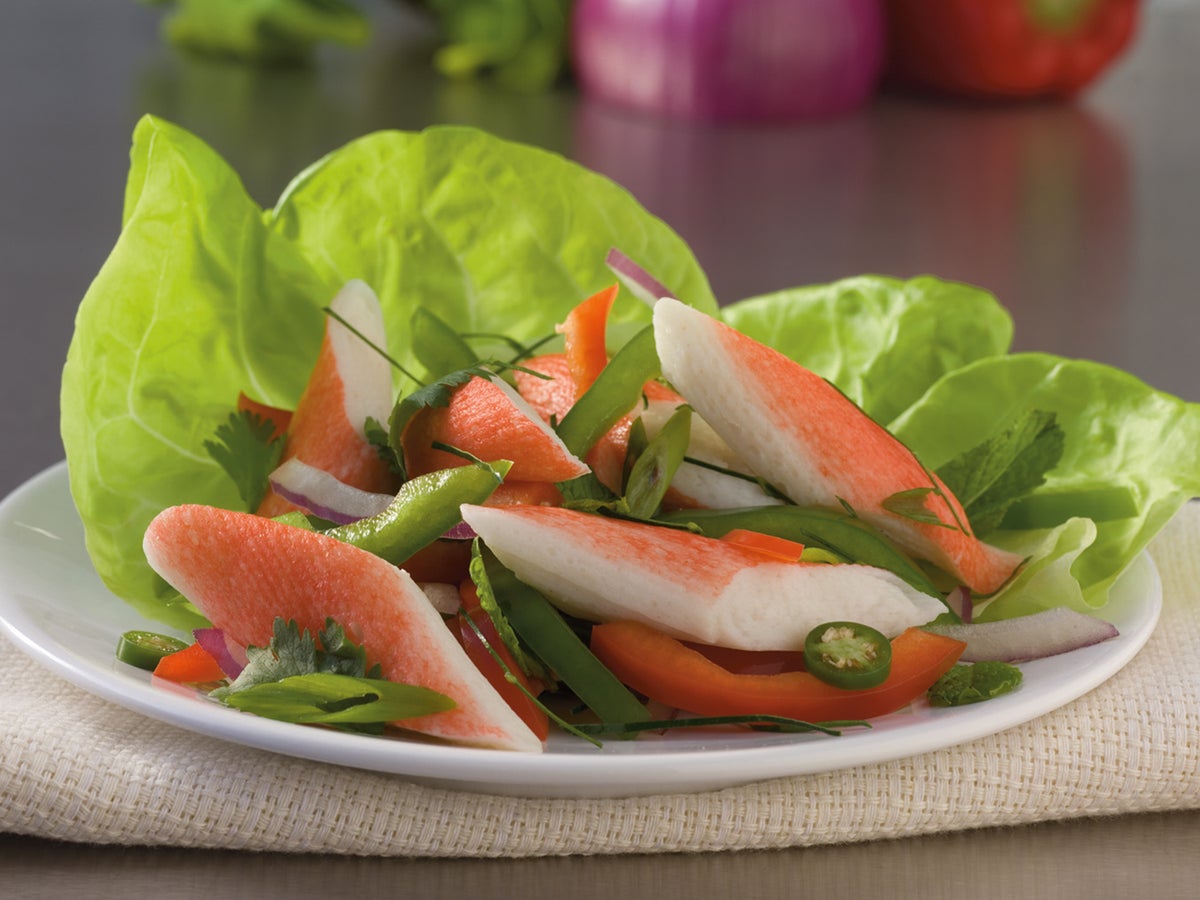 Sea Shells® Salad Style Chunk & Flake Surimi Seafood
Learn More