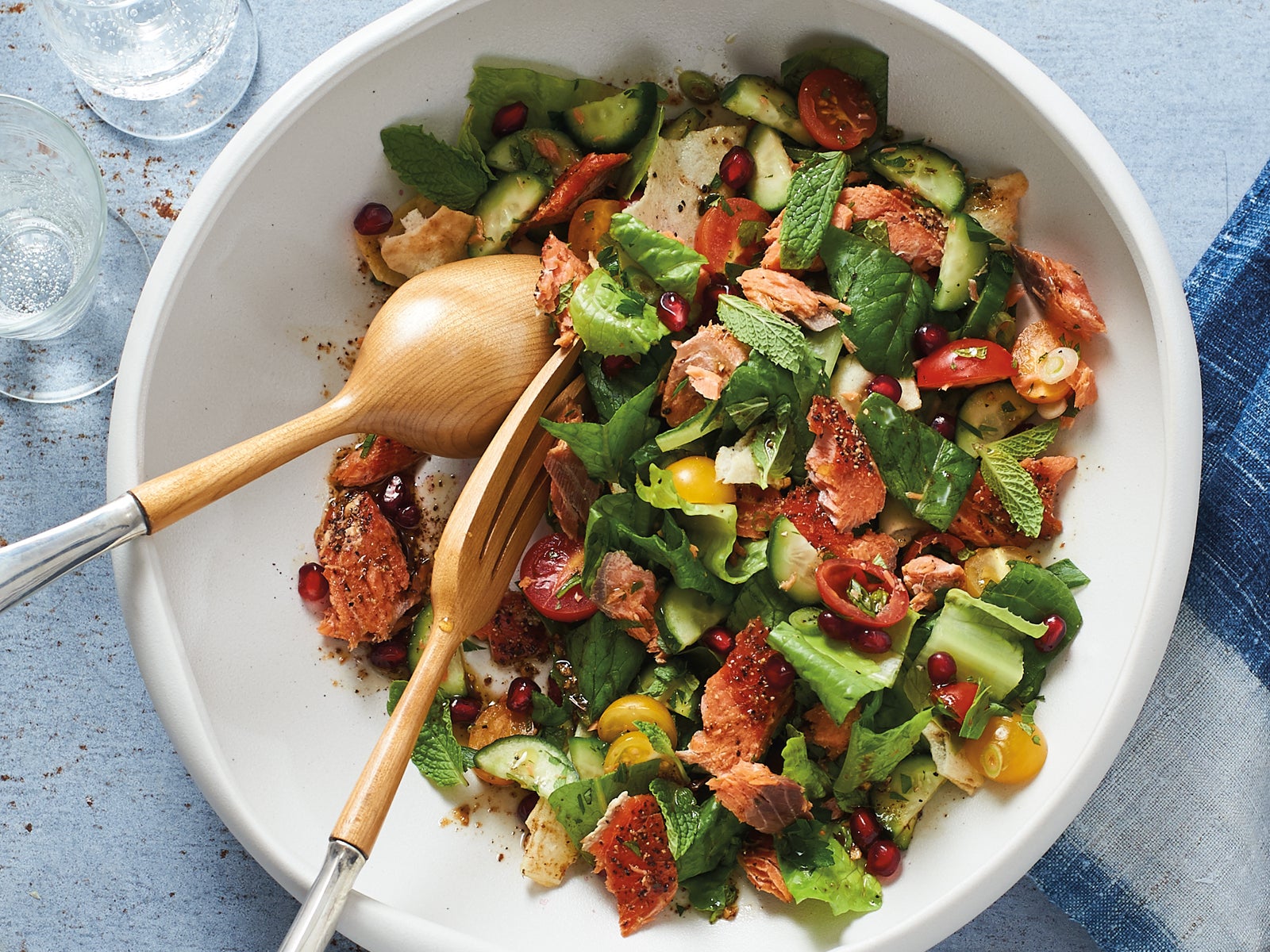 Wild Alaska Smoked Salmon Salad
20 minutes 4 servings
This Middle Eastern-inspired chopped salad is a wonderful mixture of deliciously chopped fresh vegetables sparkling with mint and parsley. Trident Seafoods Wild Alaska Smoked Sockeye Salmon takes it from a side dish to the main attraction for a light lunch or dinner.
Ingredients
Dressing
2 tablespoons lemon juice

1 tablespoon pomegranate molasses

1 each small garlic clove, minced

2 teaspoons red or white wine vinegar

2 teaspoons ground sumac

1/2 teaspoon dried mint

1/3 cup extra-virgin olive oil

Salt and freshly ground black pepper
Salad
1/2 package Trident Seafoods® Wild-Caught Alaska Smoked Sockeye Salmon

2 cups cherry tomatoes

1/2 each English cucumber, halved lengthwise and thinly sliced

4 each scallion, thinly sliced

3 cup coarsely chopped romaine lettuce

1 cup coarsely chopped flat-leaf parsley leaves

3/4 cup mint leaves, coarsely chopped

1 each pita bread, lightly toasted and broken into bite-sized pieces

Salt and freshly ground black pepper

Pomegranate arils

ground sumac
Directions
In a small bowl, whisk together all the ingredients for the dressing. Season with salt and pepper

In a large bowl, toss together all the ingredients (except the pomegranate) with the dressing and salt and pepper. Sprinkle with the pomegranate and additional sumac and serve.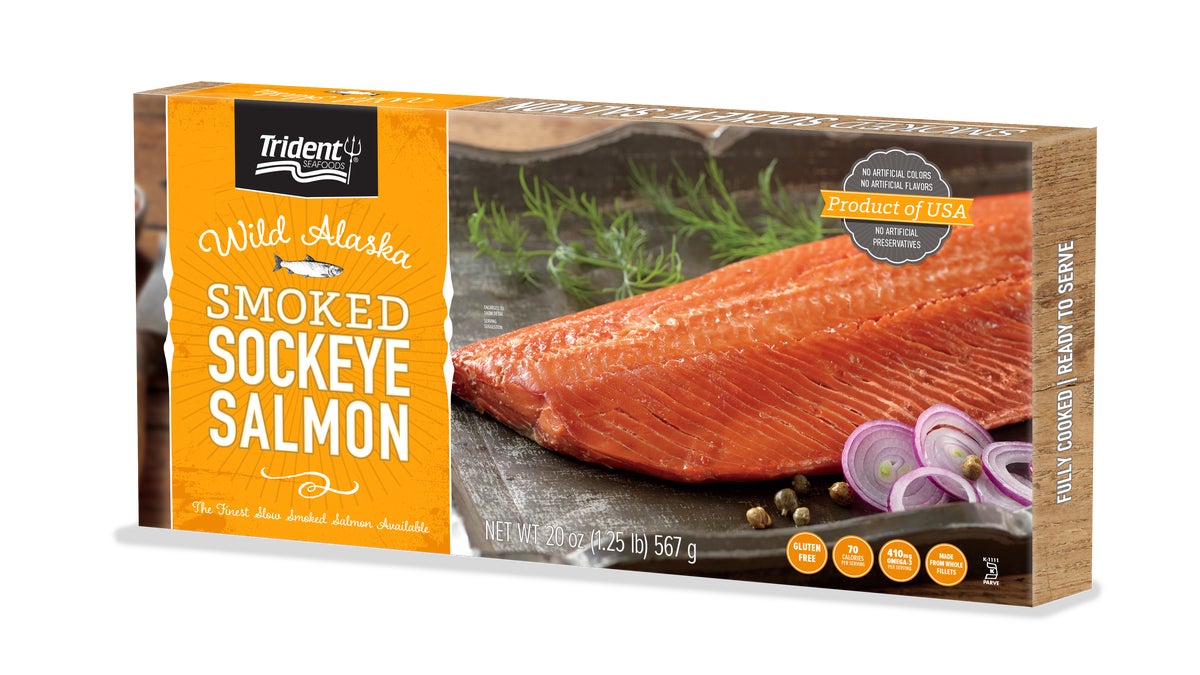 Trident Seafoods
Wild-Caught Alaska Smoked Sockeye Salmon
20 oz
Learn More