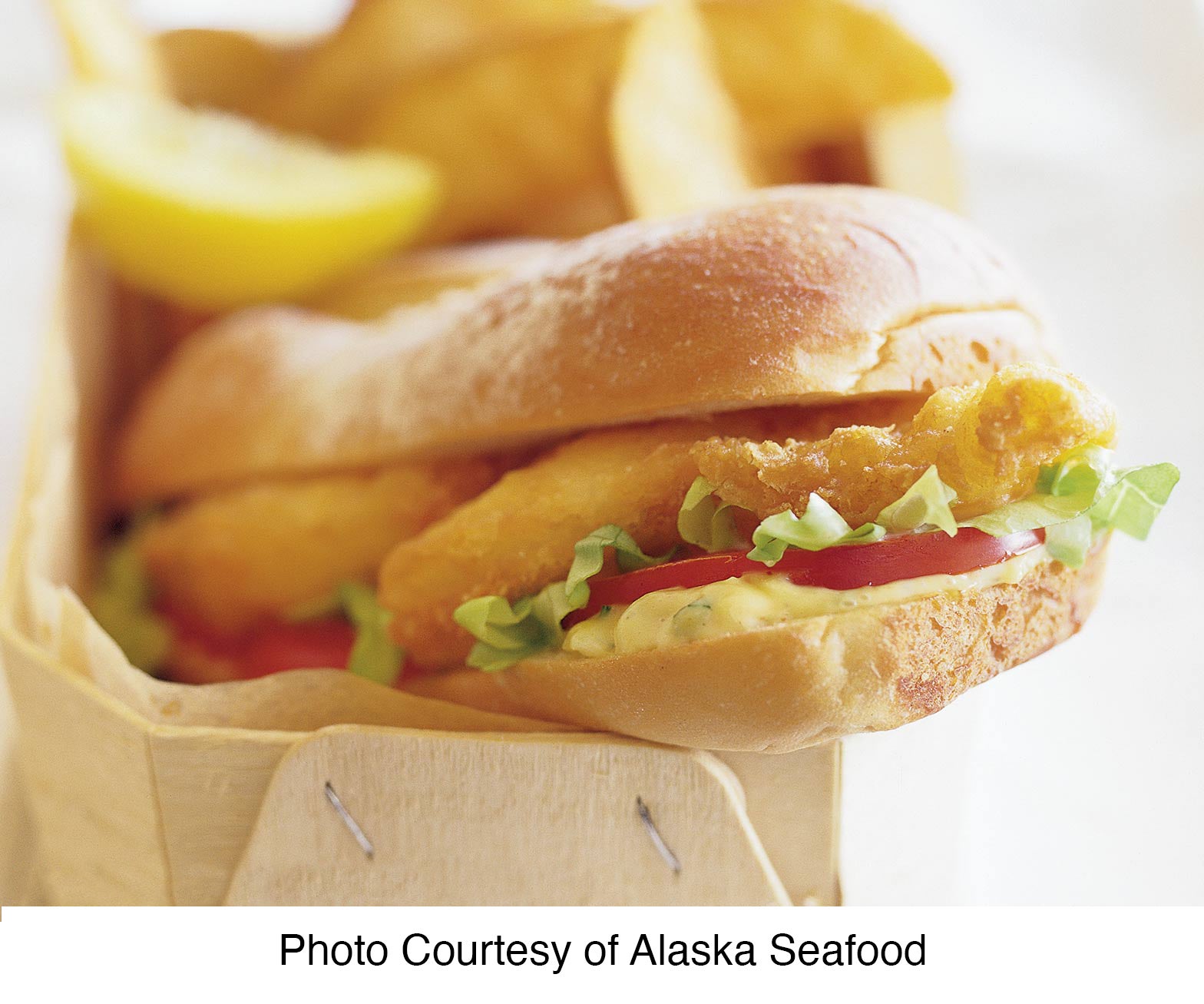 New Orleans Po'Boy Sandwich
25 minutes 4 servings
Get a taste of The Big Easy with this Nola classic. Creole mustard, sweet pickle relish, Worcestershire, and more come together to create a classic remoulade that gets slathered on hoagie rolls and topped with battered cod pieces.
Ingredients
Cajun Remoulade
2/3 Cup Mayonnaise

1 1/2 Tablespoon Yellow Mustard

1 1/2 Tablespoon Creole Mustard

1 1/2 Tablespoon Sweet Pickle Relish

1 1/2 Tablespoon Eggs (Hard Boiled & Chopped)

1 1/2 Tablespoon Red Onion (Minced)

1 1/2 Tablespoon Fresh Parsley, chopped

2 teaspoon Capers, drained & chopped

2 teaspoon Sugar

1 teaspoon Worcestershire Sauce

1 teaspoon Creole Seasoning
*****
1 lb Trident Seafoods® Beer Battered Cod 2.5 lb

4 Each Hoagie or Submarine Rolls (split, toasted, and buttered)

2 Medium Tomatoes (sliced)

16 Each Dill Pickle Slices

8 Pieces Lettuce Leaves
Directions
Cajun Remoulade: In a large bowl, mix all the ingredients. Set aside.

Prepare fish according to package directions.

Spread the remoulade on the cut sides of the rolls, and top with tomatoes, pickles, lettuce, and fish. Cover with top roll and serve.
Trident Seafoods
Beer Battered Cod 2.5 lb
2.5 lb
Learn More