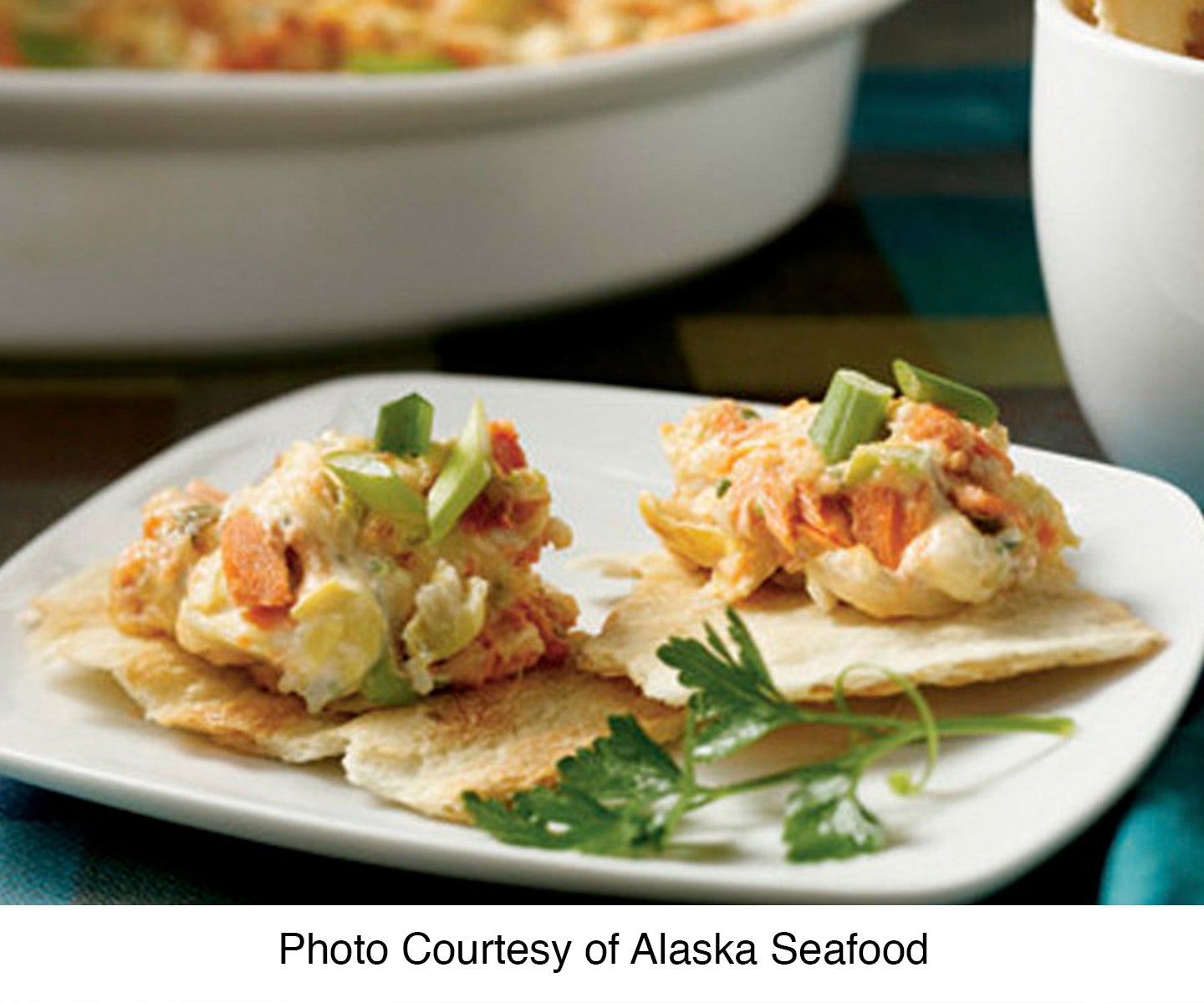 Hot Artichoke, Alaska Salmon and Parmesan Dip
20 minutes 4 servings
This creamy, cheesy, savory dip is sure to be a crowd-pleasing appetizer at any party—or even an easy make-ahead lunch. Royal Red® canned salmon makes for simple prep, while also serving up a dish that's high in protein.
Ingredients
2 Cans Royal Red® Red (Sockeye) Salmon 7.5 oz

8 oz Cream Cheese (Softened)

1 Cup Mayonnaise (note: do not use reduced fat or fat free)

3/4 Cup White Onion (thinly sliced)

1/2 cup Green Onion, minced

1/2 cup Celery (Diced)

1/2 to 1 teaspoon Hot Pepper Sauce

2 teaspoon Garlic, minced

1 Tablespoon Fresh Lemon Juice

13.5 to 14.75 oz Artichoke Hearts (not marinated), drained well and coursely chopped

8 oz Parmesan Cheese (Shredded)

Fresh Parsley, minced

Green Onion, thinly sliced
Directions
This flavorful dip is great served with slices of sourdough baguette, crostini or crackers.

Use 1 can (14.75 ounces) or 2 cans (7.5 oz) Royal Red® or other Trident Seafoods® Alaska canned salmon, drained and chunked.

In a medium bowl cream the cream cheese until soft, then beat in the mayonnaise until just blended. Do not over-mix. Fold in salmon and remaining ingredients, except garnish, until well combined.]

Place dip in an 8-inch square baking dish or ovenproof serving dish. Smooth out but do not compact dip. (Dip can be covered and refrigerated for up to 3 days at this point.)

When ready to serve dip, place in a preheated 425°F oven. Bake for 12 to 15 minutes or until the dip just starts to bubble around the edges, is heated through and the cheese is melted. If desired, sprinkle with parsley or green onions. Serve immediately.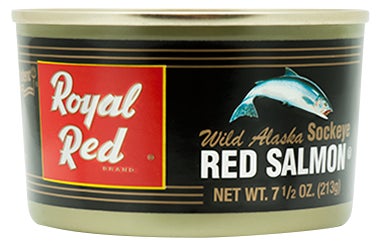 Canned Products
Royal Red® Red (Sockeye) Salmon 7.5 oz
7.5 oz
Learn More