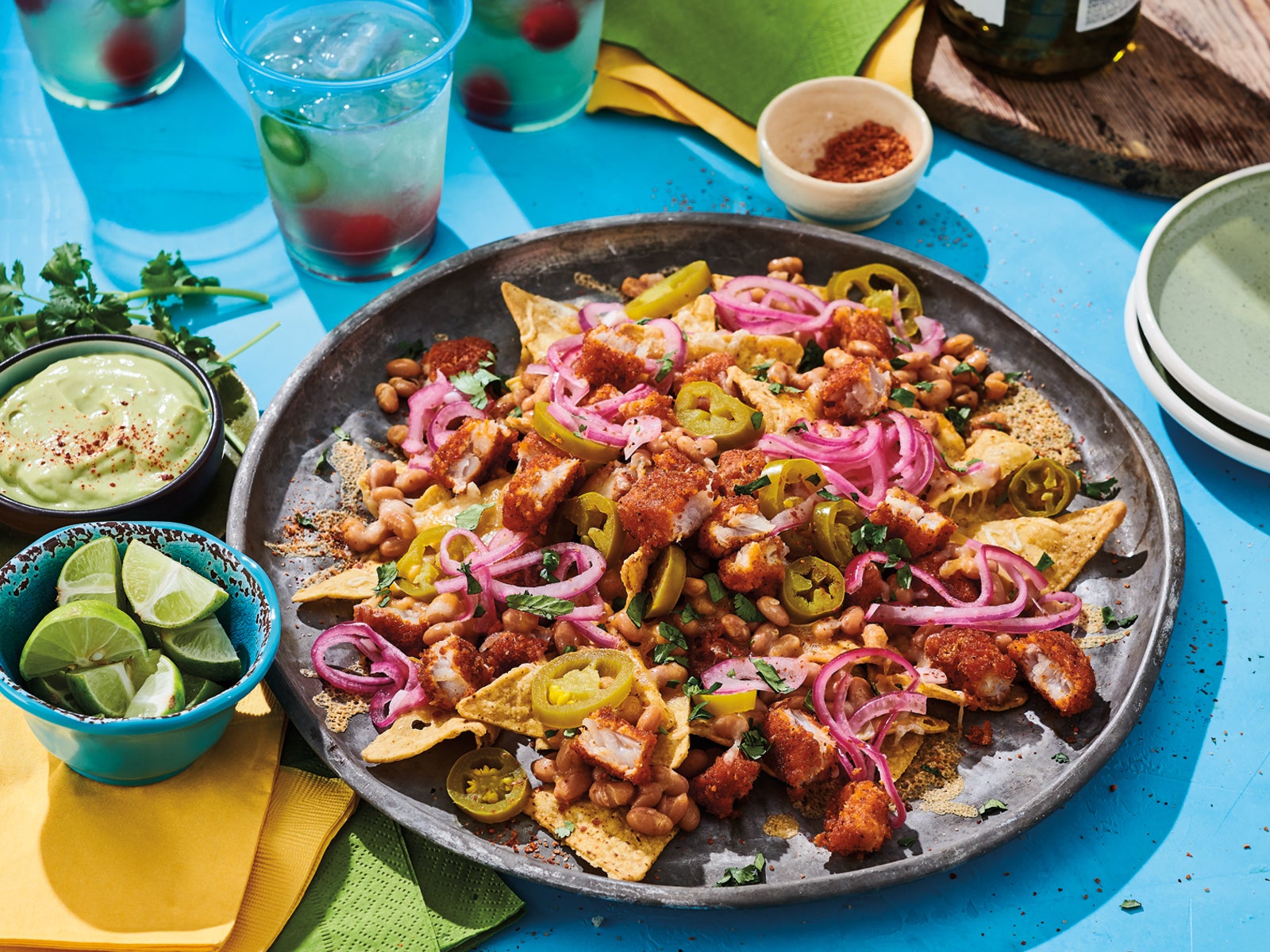 The Fork & Fin® Nashville Hots Nachos
30 minutes 4 servings
These loaded nachos combine all your mashup cravings into one magical sheet pan. Topped with melted cheese, avocado crema and pickled red onions and jalapenos, it's finished off with chopped cilantro and Tajin, a yummy condiment made of ground chiles, salt and lime. If you can't find Tajin, sprinkle the nachos with mild chile powder or even Korean chili pepper and a touch of salt.
Ingredients
2 each Juice of limes, divided

3/4 teaspoon kosher salt, divided

1/2 teaspoon sugar

1/2 each large red onion, thinly sliced

1 each large avocado

1/4 cup sour cream

1/4 teaspoon freshly ground black pepper

1 cup baked beans or black beans

11 ounce bag of tortilla chips

8-12 pieces The Fork & Fin® Food Truck Breaded Appetizers Nashville Hot

1 cup shredded Monterey Jack

1 cup shredded sharp Cheddar

Pickled jalapenos

Chopped cilantro

Tajin or mild chile powder
Directions
Prepare fish according to package directions.

Combine the juice of one lime, ½ teaspoon salt and the sugar in a small saucepan and bring to a simmer. Throw in the red onion, mix and remove from the heat. Let cool.

Preheat oven to 400°F. Combine the avocado, sour cream, ¼ teaspoon salt and pepper and the remaining lime juice in a small food processor and process until smooth (alternately, mash in a bowl together until smooth.) Add 1-2 tablespoons water if very thick.

Spread the chips over a sheet pan with sides. Cover with the Nashville hots, beans and cheese and bake until cheese is melty and bubbling, about 5-8 minutes.

Sprinkle the jalapenos, pickled onions and cilantro over the nachos. sprinkle with Tajin and serve with the avocado crema.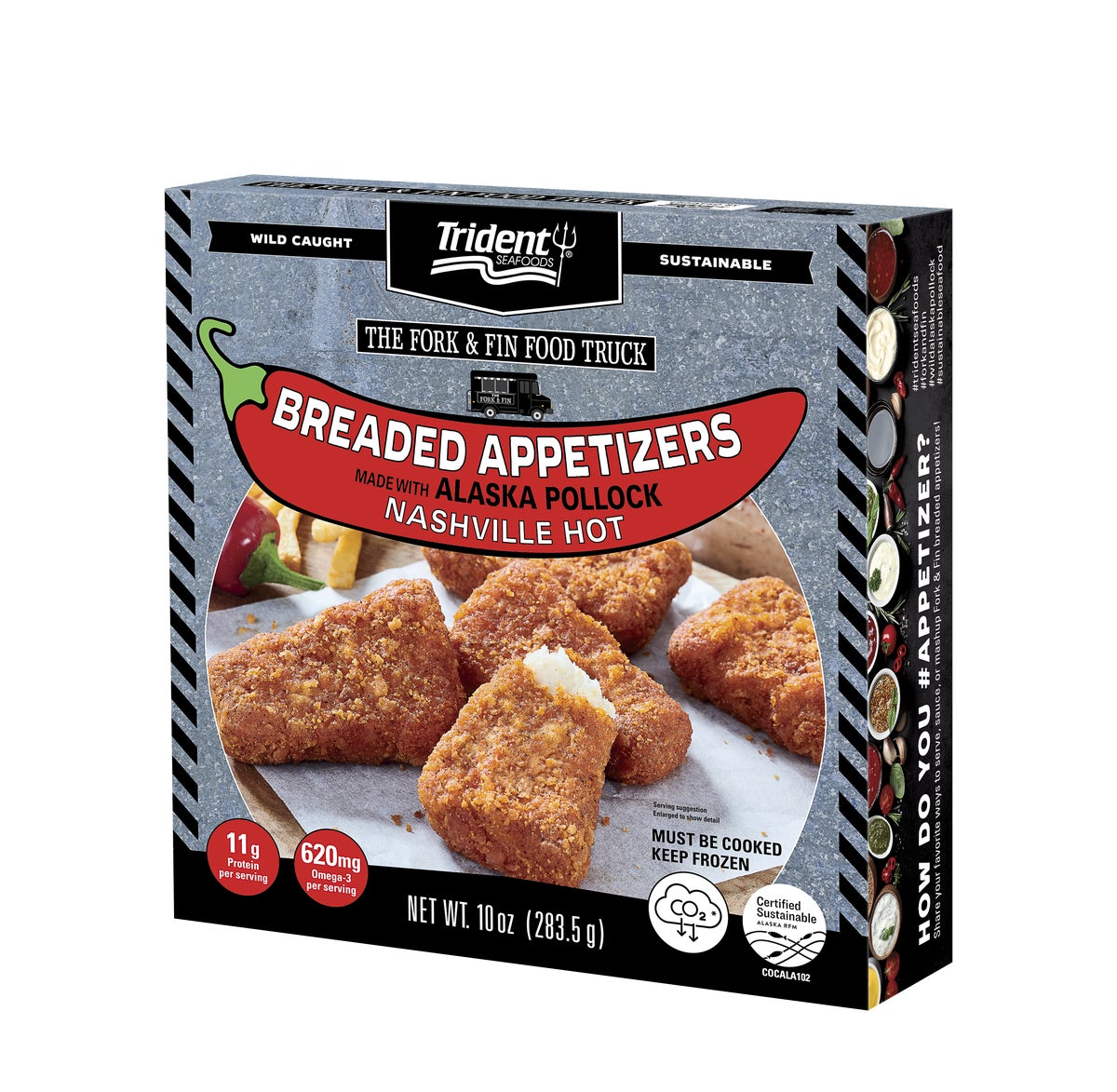 Trident Seafoods
The Fork & Fin Food Truck™ Breaded Appetizers Nashville Hot
10 oz
Learn More