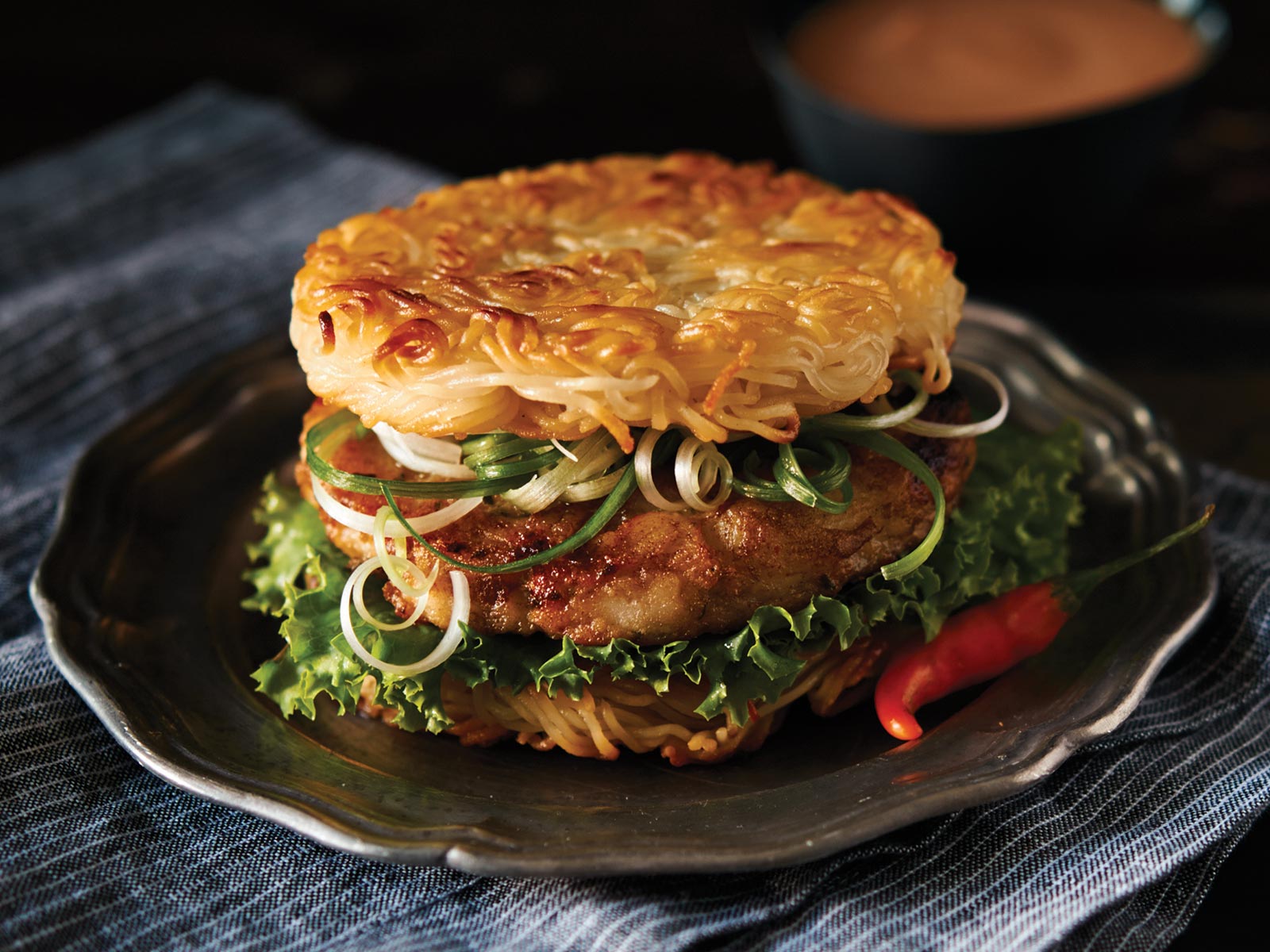 Wild Alaska Pollock Ramen Burger
12 servings
Ingredients
3/4 Cup Mayonnaise

1/2 Cup Ketchup

1 Cup Sweet Chile sauce

2 Tablespoon Soy Sauce

6 Package Ramen Noodles

Sesame Oil

12 Wild Alaska Pollock Burger 4 oz IQF 421800

4 oz Scallions
Directions
Stir together mayonnaise, ketchup, sweet chile and soy sauce.

Cook Noodles in boiling water for 2 minutes, and drain. Pack into 4-inch ring molds and weigh down. Refrigerate 15 minutes. Skillet fry rounds in sesame oil.

To serve, top one ramen round with 1 tablespoon of sauce, lettuce, whitefish burger and scallions. Top with another tablespoon of sauce and another ramen round and serve.