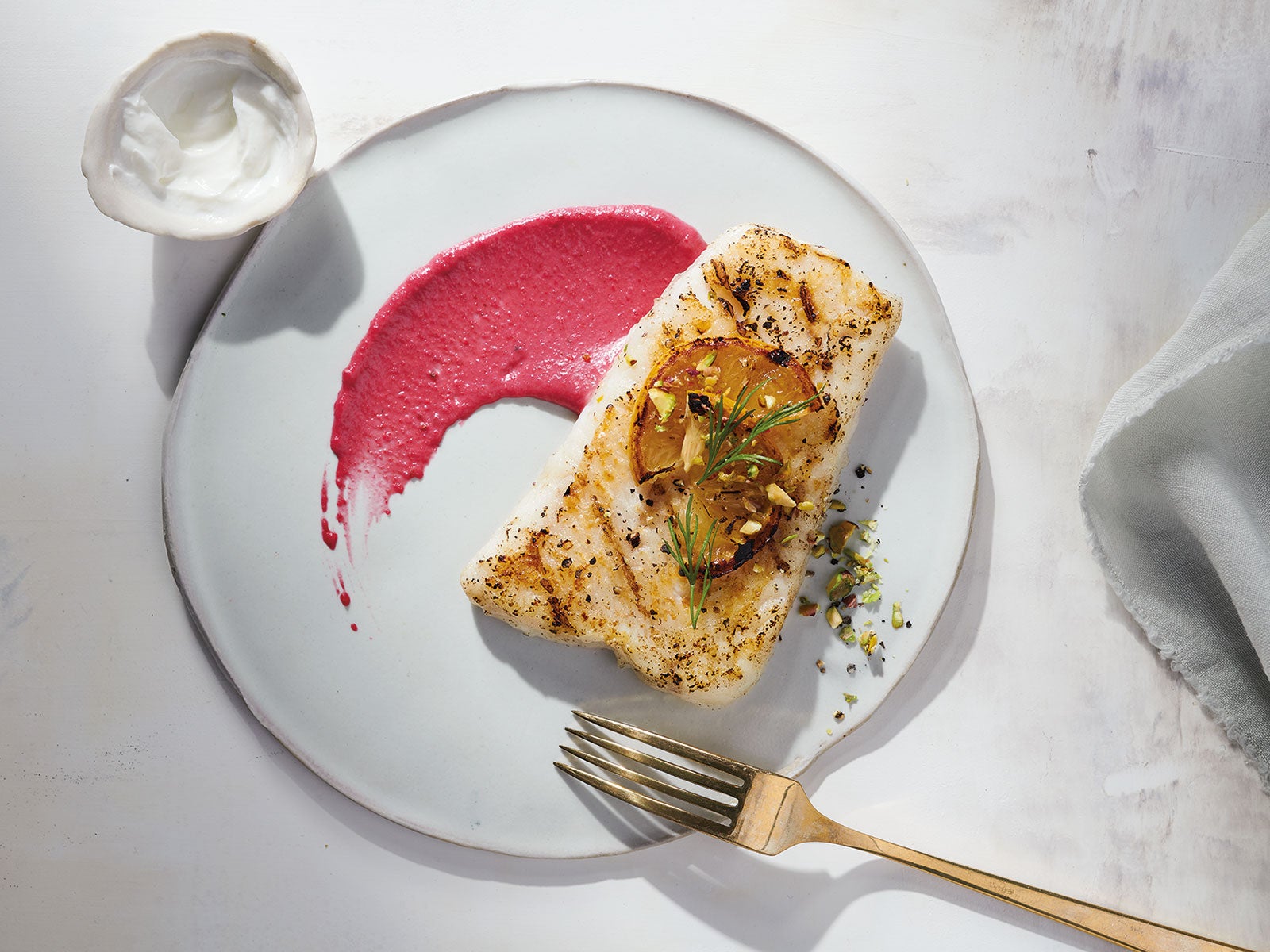 Grilled Wild Alaska Pollock with Beet Taramasalata
12 servings
Ingredients
4 Slices White Bread

1/2 Cup Fish Roe

1 Clove Garlic, peeled and smashed

1/2 Small Beet (peeled and finely grated)

4 Ounces Olive Oil

4 Ounces Vegetable Oil

2 Ounces Lemon Juice

12 Portions Wild & Simple Entrée Redi™ Wild Alaska Pollock Loin Portion 4.5 oz Deep-Skinned, Boneless 427753

12 Lemons (halved)

Greek Yogurt (Plain)

Garnish Salted Pistachios (chopped)

Garnish Dill Sprigs

Black Pepper
Directions
Soak bread in water; once moist, squeeze out excess water.

In food processor or blender combine bread, fish roe, garlic, beets and process. With motor running, add oils and lemon juice until emulsified. Season with black pepper.

Grill Pollock and lemons until marked.

Swirl yogurt and Taramasalata mixture on plates, top with Pollock and lemons.

Garnish with pistachios, dill and black pepper.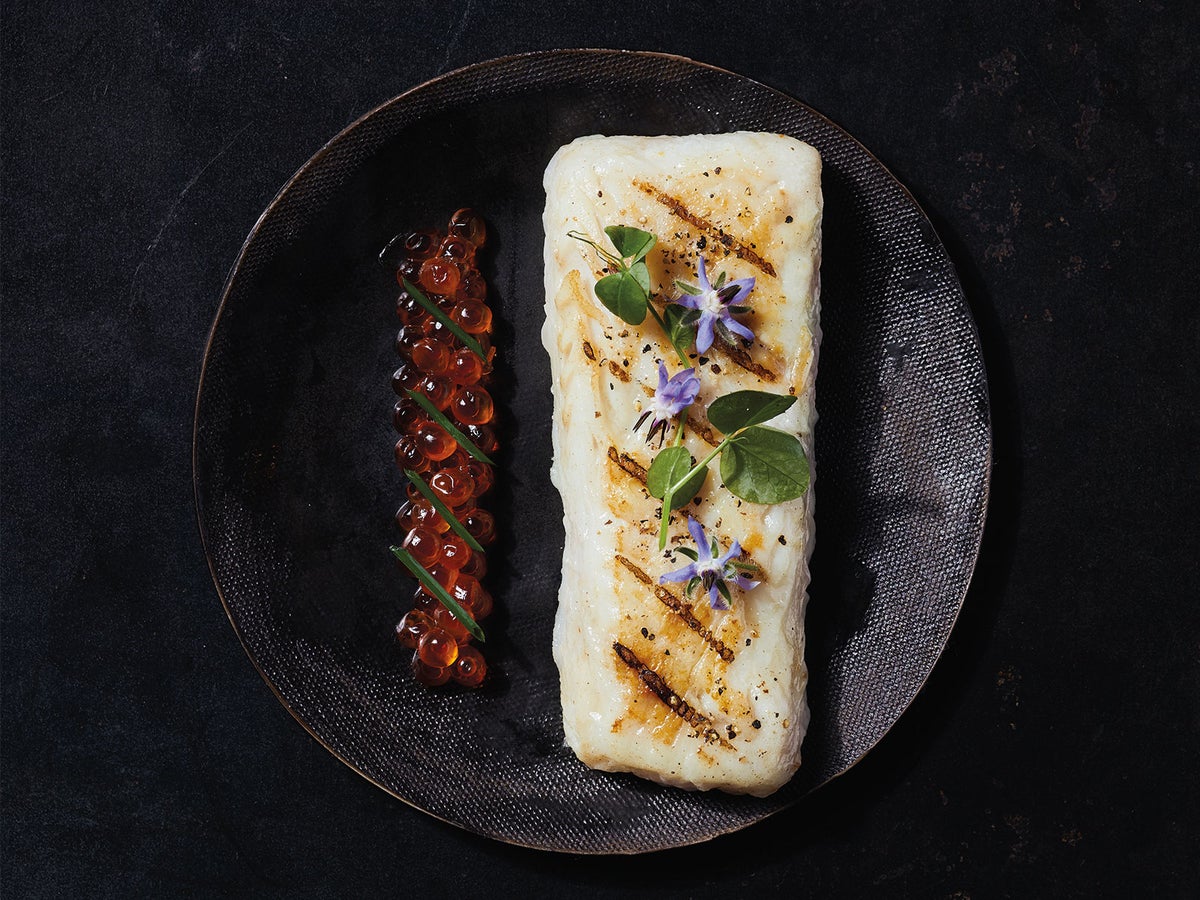 Wild & Simple Entrée Redi™ Wild Alaska Pollock Loin Portion 4.5 oz Deep-Skinned, Boneless
Learn More