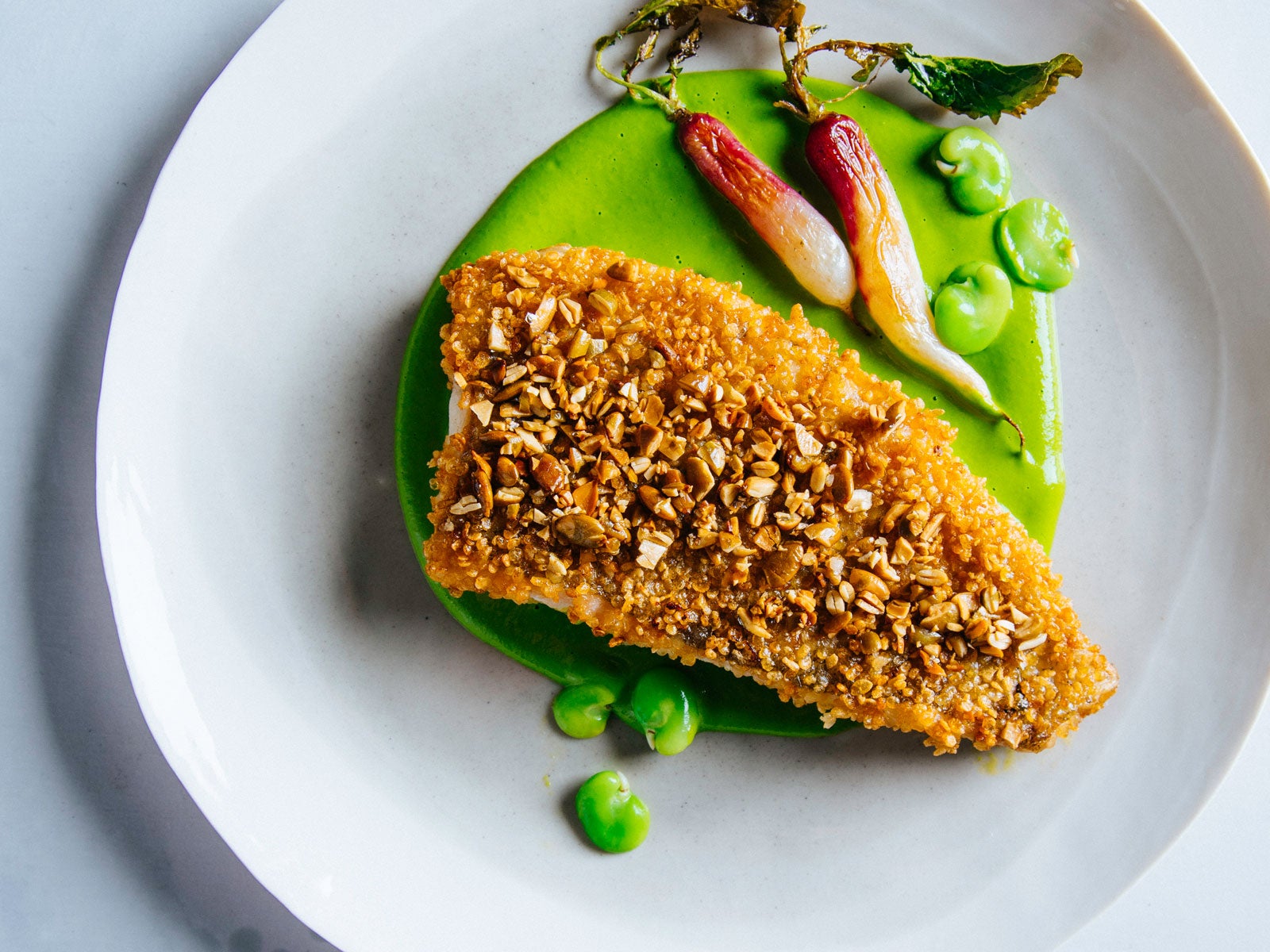 Puffed Quinoa and Seed Crusted Wild Alaska Pollock with Roasted Radish and Fava Mint Puree
30 minutes 4 servings
Ingredients
4 each Wild Alaska Pollock Fillets 2-4 oz Skinless, Boneless 449466

1 cup flour

2 each eggs, whisked

1/4 cup puffed quinoa

1/4 cup chopped pumpkin seeds

3 tablespoons sesame seeds

1/4 cup avocado oil for frying, more as needed

1 pound fava beans, shelled

2 each shallots

2 tablespoons butter

1/2 cup mint leaves

1/2 cup vegetable or chicken stock

2 tablespoons olive oil

1 bunch radishes

1 tablespoon olive oil

Salt and pepper
Directions
Rinse and pat dry the fillets, set aside. Arrange three shallow bowls side by side. Fill one with flour seasoned with salt and pepper, one with the whisked egg, and one with a mixture of the puffed quinoa, pumpkin and sesame seeds.

Working one at a time dredge only one side of each fillet first in the flour mixture, and then in the beaten egg. Dip the flour-egg side (wet side) into the quinoa-seed mixture.

Preheat an 8-inch skillet over medium heat and add enough oil to cover bottom with ⅛ inch of oil. Shallow fry the fillets seed-side-down for 3 minutes. Flip and finish cooking for 1 minute on the bare side.

To make the fava puree, blanch and shuck the favas. Dice the shallots. Sauté shallots in butter over medium heat until translucent, about 4 minutes. Reserve a few whole favas for garnish.

Put favas in a blender with shallots, mint, stock and olive oil. Puree until smooth, seasoning with salt to taste.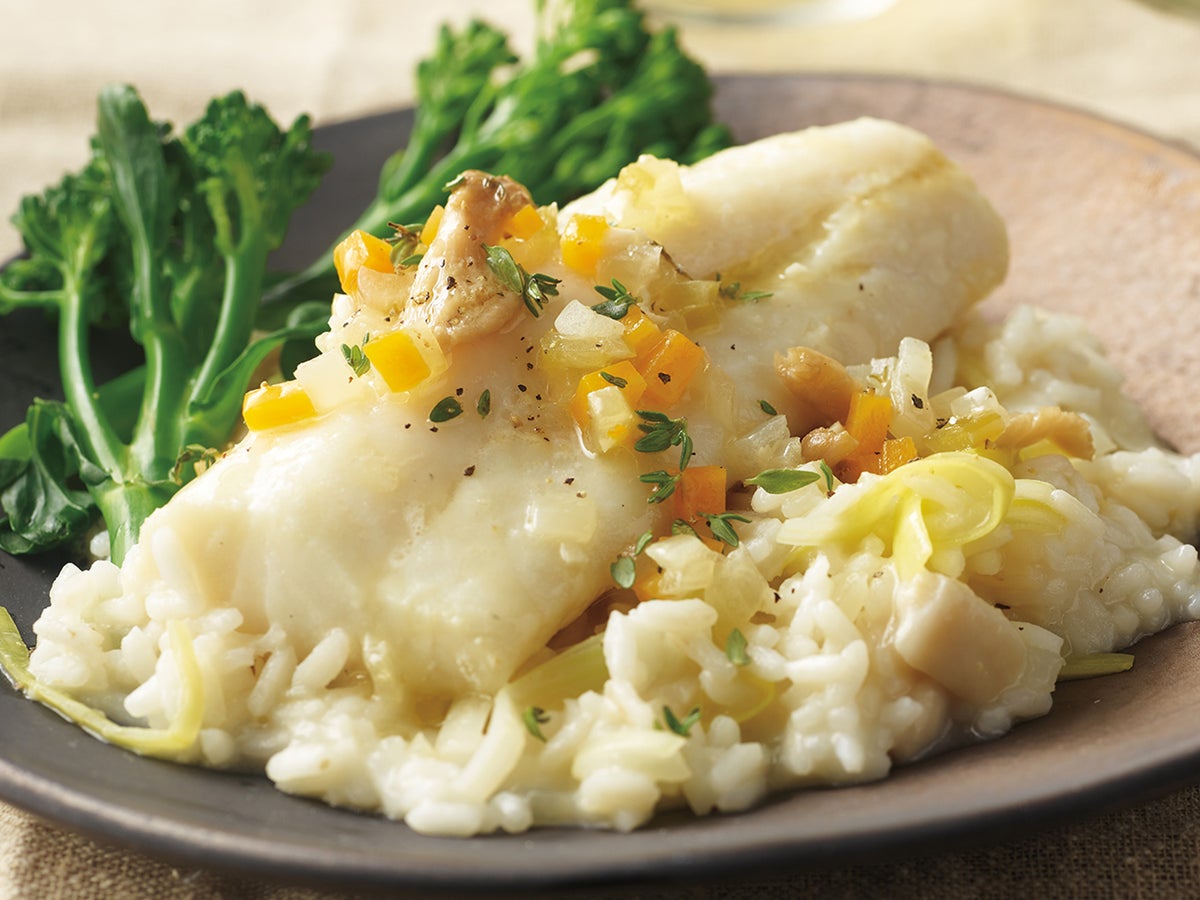 Wild Alaska Pollock Fillets 2-4 oz Skinless, Boneless
Learn More