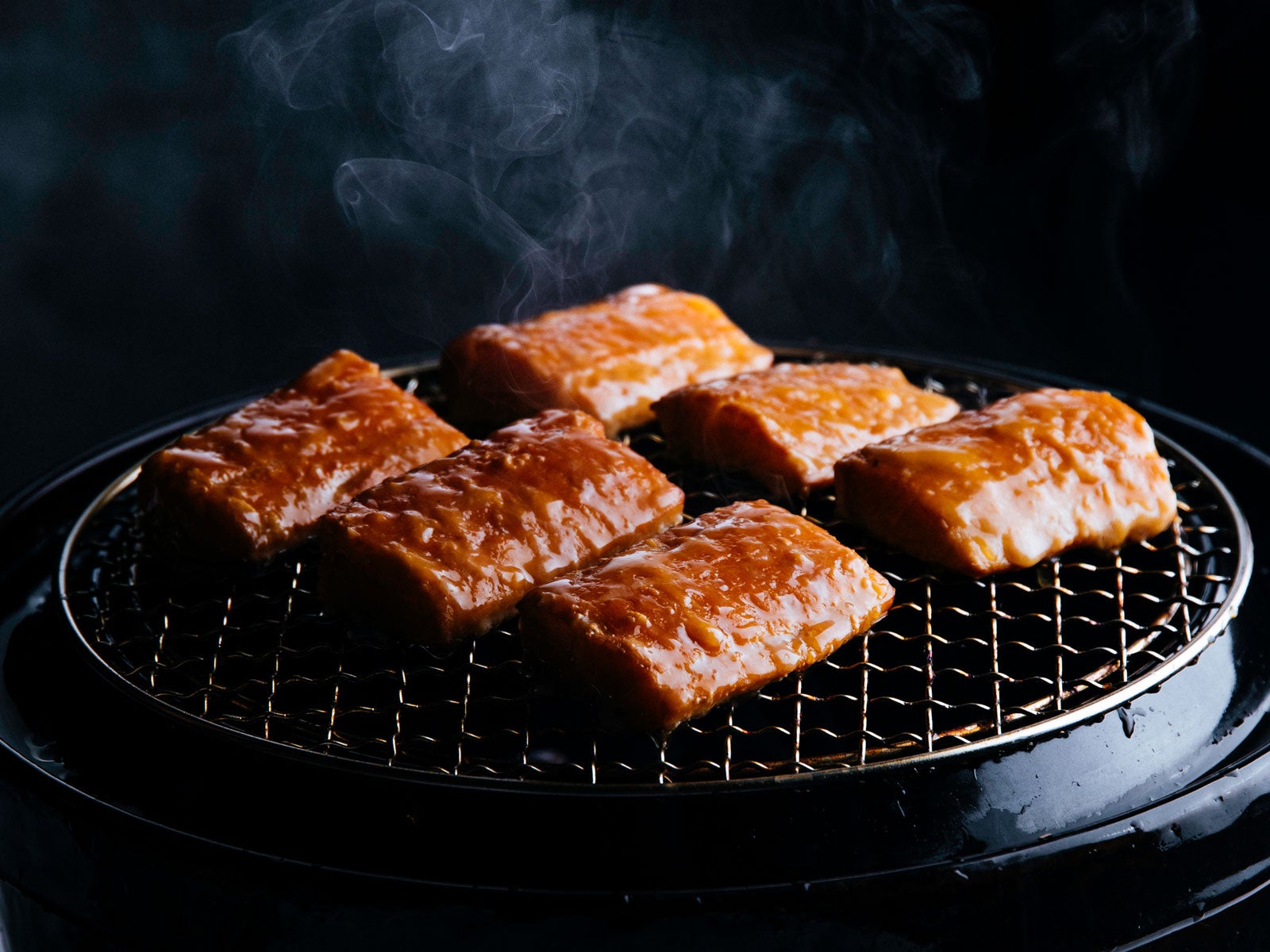 Donabe Smoked Wild Alaska Pollock Glazed with Shio Koji
15 minutes 4 servings
Ingredients
4 each Wild Alaska Pollock Fillets 2-4 oz Skinless, Boneless 449466

1/2 cup shio-koji

2 cups cooked rice
Directions
SPECIAL EQUIPMENT: Stovetop Donabe Smoker
Cut Wild Alaska Pollock fillets into 2-inch squares. Brush with shio-koji or miso-water mixture.

Prepare the Donabe smoker by lining the bottom with aluminum foil and topping it with 0.25-0.35 ounces of wood chips. Position a grill grate inside the Donabe smoker, and arrange the Wild Alaskan Pollock Fillets on the grill, making sure they are not touching.

Set the Donabe smoker over high heat on a gas stove and wait for the chips to start smoking, for about 5 minutes. When the wood smokes, cover the pot with a lid. Continue heating the Donabe smoker over medium heat for five minutes and turn off the heat. Let the fish finish cooking for 3 more minutes in residual heat before removing the lid. Serve with rice.
Shio-koji substitute: ¼ cup white miso mixed with ¼ cup water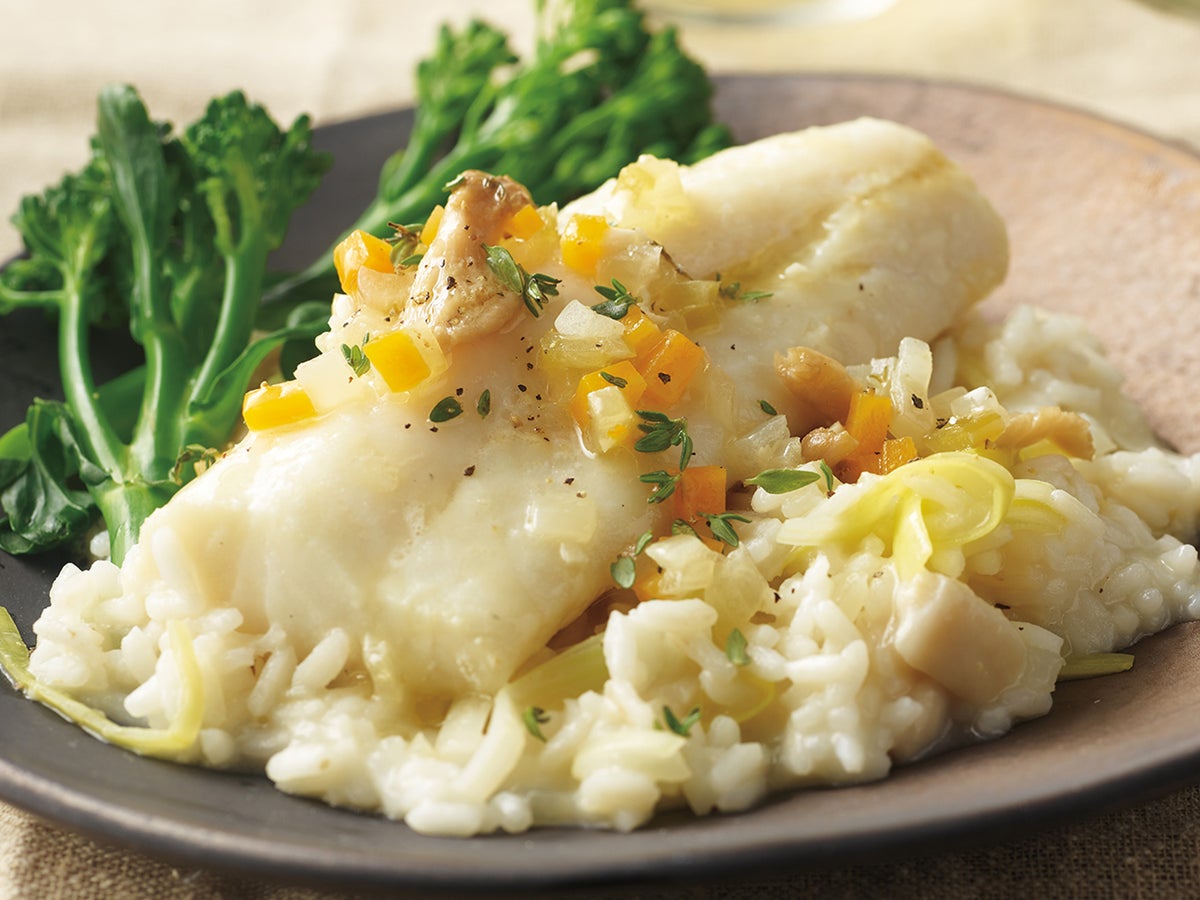 Wild Alaska Pollock Fillets 2-4 oz Skinless, Boneless
Learn More